Importance of Psychological Support in your Child's Transition through Divorce in New Jersey
If you are going through a divorce, or you are anticipating a divorce in your family, it is important to understand the role of a child psychologist and how therapy can be beneficial for your children during and after divorce.
Emotional Impact of Divorce on Children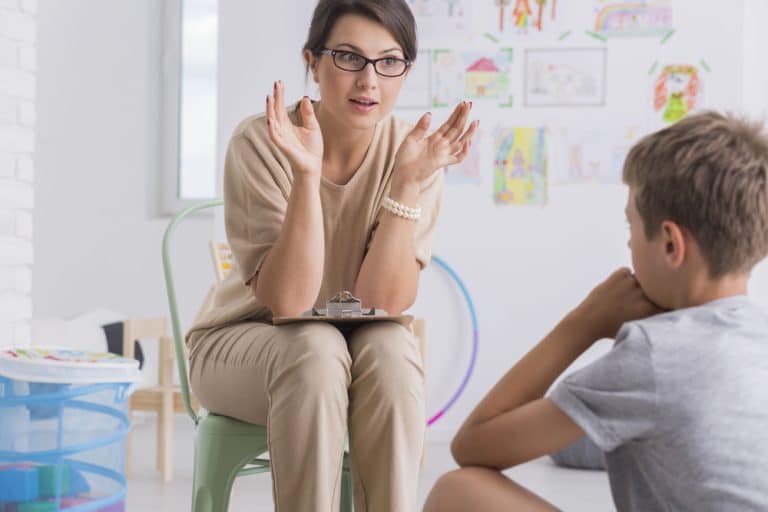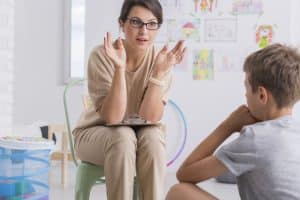 Countless studies have documented a significant emotional impact of divorce on children. Children of divorce are more prone to experiencing high levels of anxiety and depression compared to their peers, as well as problems adjusting to their new environment which can take the form of problems in school, disruptive behavior, and an increased risk for impulsivity.
Psychological Symptoms Children can Show during Divorce
Studies indicate that children can come out more resilient from a divorce if there are no complications or the family works as a unit to seek therapy if and when necessary. But when this does not happen, or parents do not recognize the psychological symptoms of divorce on children, children can suffer many psychological issues like low academic performance, disruptive mood, depression, risky behavior, and more.
Some of the main psychological symptoms that children show in a divorce process include:
High levels of depression and anxiety
Externalization of the problems within the home, whereby children start skipping school, disobeying people in a position of authority, or acting impulsively
Increased conflict with peers
Sudden poor academic performance
Risk-taking behaviors like substance abuse, especially alcohol, marijuana, and tobacco use
Risk-taking behavior like sexual engagement earlier than 16 or high numbers of sexual partners
These issues are of particular concern during the divorce process, especially when:
Parents begin to speak ill of the other parent in front of children
Parents use their children to send messages to the other parent ("tell your mother/father that if they want you for Christmas, they had better send the child support check on time")
Parents regularly fight to such a degree that the children attempt to intervene to stop it
Parents are consumed with the divorce case to such a degree that they pit their children against the other parent
Should Children See a Therapist During or After the Divorce Process?
Following a separation or divorce, it is normal for children to struggle not just with their emotions but their behavior as well. It can be incredibly beneficial for children to see a therapist during and after divorce. Individual therapy can help children better understand and identify their emotions. Therapy can facilitate a safe space where children can address the changes in their family dynamics, understand that other children are going through similar experiences, and learn coping skills that empower them to deal with any negativity or stress that manifests because of the divorce.
Children who see a therapist during and after a divorce can learn problem-solving skills, cognitive behavioral skills that allow them to change or manage the way they think and act. Therapy can also give them a place to feel safe and help them to express themselves to a neutral party, especially during an acrimonious divorce.
How Can Therapy Benefit Children of Divorce?
Therapy can benefit children of divorce to redefine the changing familial relationships ahead. Children who undergo therapy during or after divorce can experience a multitude of life-altering benefits. First and foremost, it can let a professional help them with understanding the new responsibilities within the family. Likewise, they can learn coping strategies for stress or uncertainty that comes from the new environment. Importantly, a child can also address any emotional trauma caused by the divorce.
Ultimately, seeing a psychologist can help children communicate their feelings, deal with conflict between parents, and identify depression or anxiety. In the same vein, regular sessions with a therapist can teach children that they are not alone in how they feel but that other children have dealt with similar situations.
Can a Child Psychologist be Called as an Expert During Divorce Proceedings?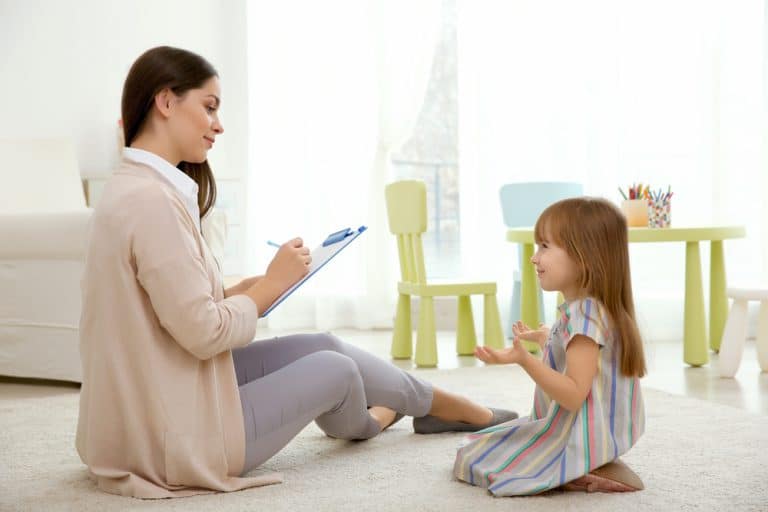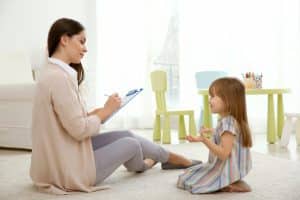 A child psychologist can serve in an alternative role when they are called to testify as an expert during divorce proceedings. Psychologists are considered experts in their field, and as such, their opinions may be deemed relevant to a case. For example: If a child currently suffers from known psychological issues for which they need treatment, either side in a divorce proceeding may call a child psychologist as an expert to determine which parent is better suited to provide for the psychological well-being of the child.
A therapist or psychologist is not called on to express personal views about the case but rather to give their opinion on a visitation or custody matter or to discuss the condition and treatment needs of a child. They may also communicate to the court the child's feelings or difficulties with one parent based on potentially damaging behavior, whether it be as extreme as abuse or as insidious as parental alienation.
Legal Support you can Count on from a Divorce and Family Law Firm in Brick NJ
Our experienced family lawyers at Bronzino Law Firm, LCC, can help you through this entire process of determining how to handle your unique divorce and custody situation. We also call upon renowned child psychologists when necessary to support our clients in serious custody-related divorce disputes. With or without conflict between you and your spouse, it is worth considering finding a psychologist who can help your children during and after the process.
And with the legal nuances and ramifications of your case, count on our knowledgeable attorneys to answer any legal questions you might have about the possibility of a psychologist being called during your divorce proceedings or whether you should consult with a child psychologist for the sake of your case. We ensure that you are supported every step of the way in custody and divorce matters and in the years to come when modifications may be necessary.
At our family law firm, our lawyers help you throughout the process to make informed decisions and move forward with the challenges that may present in securing what is in the best interest of your children. Offering legal counsel and representation when you need it most, our attorneys let you concentrate on your and your child's psychological well-being.
We provide legal counsel and dedication to clients in Holmdel, Marlboro, Point Pleasant, Colts Neck, Jackson, Brick, Toms River, and across the Jersey Shore. Contact us at (732) 812-3102 for a free consultation to discuss your case in a personal way with one of our family law attorneys.