Real Estate Disclosure Attorneys in Brick and Sea Girt, NJ
The term "as-is" in New Jersey residential property transactions generally refers to the existing condition of the property being accounted for in the final purchase price and the seller will not make any repairs or offer any credit.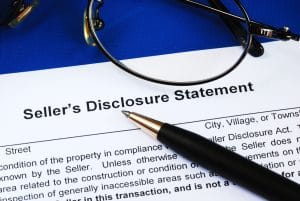 Even if a home inspection is conducted, the potential home buyer keeps the right to either take the property the way it is or walk away after the inspection, if the seller does not address hidden items that could be uncovered during an inspection.
In accordance with New Jersey law, it is required for a seller of residential real estate to disclose all known defects that are not visible to a buyer. Whether you are the buyer or the seller in a For-Sale-By-Owner property transaction or you are working with a real estate agent, it is highly recommended that you work with an experienced and knowledgeable real estate attorney in order to protect your financial and legal rights, and interests.
When selling or making a purchase in a real estate transaction, our firm will help you. Contact us online or through our Brick or Sea Girt, NJ offices today by calling (732) 812-3102.
What Things do Sellers Need to Tell Residential Property Buyers in Toms River, NJ?
Although New Jersey doesn't offer a mandatory seller disclosure form there is a six (6) page document known as "material facts" or the Seller's Property Condition Disclosure Statement which identifies any known or latent (concealed) material defects that would affect the buyer's decision if they knew about it. This document informs the potential buyer that the home is being sold "as-is" and that a buyer has the right to conduct inspections of the property to ascertain its true condition. After the inspections, the buyer can request repairs or accept the property "as-is." If the buyer decides to accept these conditions, the seller cannot be held responsible for any issues after the closing of the property transaction.
To meet New Jersey disclosure obligations, home sellers must:
promise that the home is fit for habitation or to live in
disclose known, latent, and material defects
discuss representations and disclosures included in the sales contract
discuss about "intangible problems" if asked.
Furthermore, if the house was built before 1978, a seller must comply with Federal Title X regarding lead-based paint and other hazards.
What are the Consequences for Failing to Disclose a Material Defect in Brick, New Jersey?
If a New Jersey home seller knows of a material defect and failed to disclose it, they can be held liable. It is the seller's responsibility to report on issues they discovered over the course of their ownership of the property, not to actively look for defects prior to selling a house. The challenge for the buyer will be proving that the seller was actually aware of the defect and beginning the process of learning about the issue, how long the issue may have existed, and visually documenting (pictures or videos) fixit the issue with the person tasked with conducting the repairs.
That's why it's important to hire an experienced NJ real estate attorney who will review the purchase contract and outline clear contingencies (i.e., repairs the seller must complete, the sale of the buyer's current home, etc.,) designed to protect both the buyer and the seller and which must be met for the contract to stand.
Any false statements or material omissions that are made orally or in writing, can provide the legal bases for fraud and misrepresentation and possibly render the residence uninhabitable.
Typical Latent Material Defects in NJ Which May Not Present Themselves Under Normal Conditions
Latent materials defects are potentially significant issues related to a system or component of a residential property, and may adversely impact property value or pose a risk to inhabitants. These can be:
a leaky or damaged roof
mold
plumbing leaks
defective drywall
foundation issues
known flood risks
rodent infestations
wood-destroying organisms (active infestation and/or previous damage)
environmental issues (air, water, soil, underground storage tanks, toxic substances, etc.)
municipal code violations
boundary disputes
additions or remodels
heating and air conditioning issues
boundary line disputes
radon gas
Do I Disclose if the House is Haunted, There was a Death, or is Otherwise Stigmatized?
Paranormal activity, deaths, or a stigmatized history are considered "intangible problems" connected with a property that buyers cannot discover through a general home inspection. This information does not need to be included but should be disclosed if the buyer inquires. A property with a tragic history could affect its desirability and impact the psychological wellbeing of a buyer if they are unaware.
If you or someone you know is considering selling a home that you believe has "intangible problems" consult a skilled Ocean County residential property attorney to learn more about your legal disclosure obligations.
Considering a Property Purchase or Sale in Ocean or Monmouth County? Contact our Real Estate Attorneys Today
Real estate attorney Peter J. Bronzino has extensive experience helping buyers and sellers to customize, understand, and negotiate for fair and legal real estate contracts in towns across Ocean and Monmouth County towns such as Hazlet Township, Colts Neck, Keansburg, Wall, Little Silver, Jackson, and across Southern New Jersey.
Our firm was founded to provide personal and focused legal service to local families looking for a small firm experience. Whether it be a family law matter or any kind of real estate transaction, both of these issues have the potential to greatly impact the lives and futures of our clients, and as such requires honest and regular communication, and of course experienced and knowledgeable legal counsel.
Contact us online or through our Brick or Sea Girt, NJ offices today by calling (732) 812-3102, to discuss your specific real estate transaction needs and concerns in a free and confidential consultation.