Adding Contingencies to Your Real Estate Contract in NJ
Real Estate Attorneys Protecting Buyers and Sellers through Contingencies in New Jersey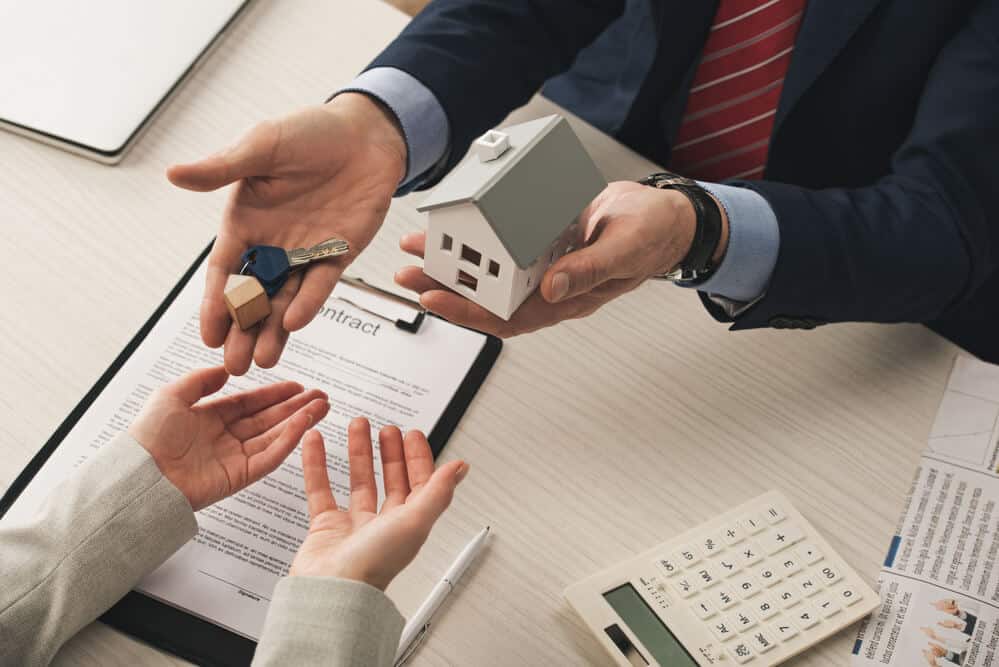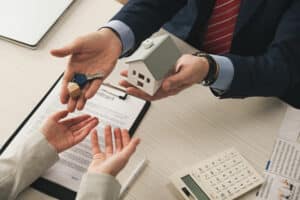 If you are buying or selling a property, it is critical to understand what contingencies to the sale may be relevant to your real estate transaction. Basically, real estate contingencies provide the buyer and seller a way to take a step back in a transaction if the agreed upon conditions are not fulfilled. While contingencies can protect buyers and sellers alike, the majority of contingencies in a real estate contract protect buyers. Here, our experienced real estate lawyers will explore the purpose of contingencies, different types of contingencies that you or the other party may wish to include in the contract, the importance of negotiating contingencies before going under contract, and what happens if a contingency is not met. If you are in need of assistance with buying or selling a property in Manchester, Berkeley, Wall, Jackson, Toms River, Lakewood, Point Pleasant, or elsewhere in Ocean County and Monmouth County, New Jersey, you can count on the advice, experience, and meticulousness of our real estate law team at Bronzino Law Firm to ensure you are protected throughout your real estate transaction.
We handle everything from attorney review, the contract contingencies, to buyer and seller protection, to inspection and home sale issues, to the closing, and the many details that you may be unaware of but are important to the success of your deal and your financial future. Contact our local offices in Brick or Sea Girt at (732) 812-3102 to speak with a knowledgeable New Jersey real estate lawyer today. The initial consultation is free of charge, and you can also contact us by filling out a form for further assistance.
Purpose of Real Estate Contingencies in New Jersey
A contingency in a real estate contract is a condition that must be met in order for either the buyer or seller to remain contractually obligated to close on the sale of the property. By negotiating the terms of a real estate contract to include contingencies, the parties are able to ensure that if they subsequently learn certain negative information about the state of the property or financial conditions are not met so that going through with the closing would be financially impossible or not serve their interests, they are able to avoid closing without being in breach of contract.
Types of Contingencies in a NJ Real Estate Contract
As mentioned above, the vast majority of contingencies tend to be negotiated by and favor the buyer. However, there are a few contingencies that a seller may wish to include as a condition for closing. Here are a few of the most important and common contingencies in a real estate contract:
Appraisal Contingency
To make sure that they are purchasing a good investment and not unknowingly overpaying, buyers may choose to include a contingency that conditions their obligation to close on the property on the property being appraised at a certain value. If such a contingency exists and an appraisal reveals that the market value of the property is below the minimum agreed upon value of the property, then the buyer may exit the deal without being in breach of contract.
Inspection Contingency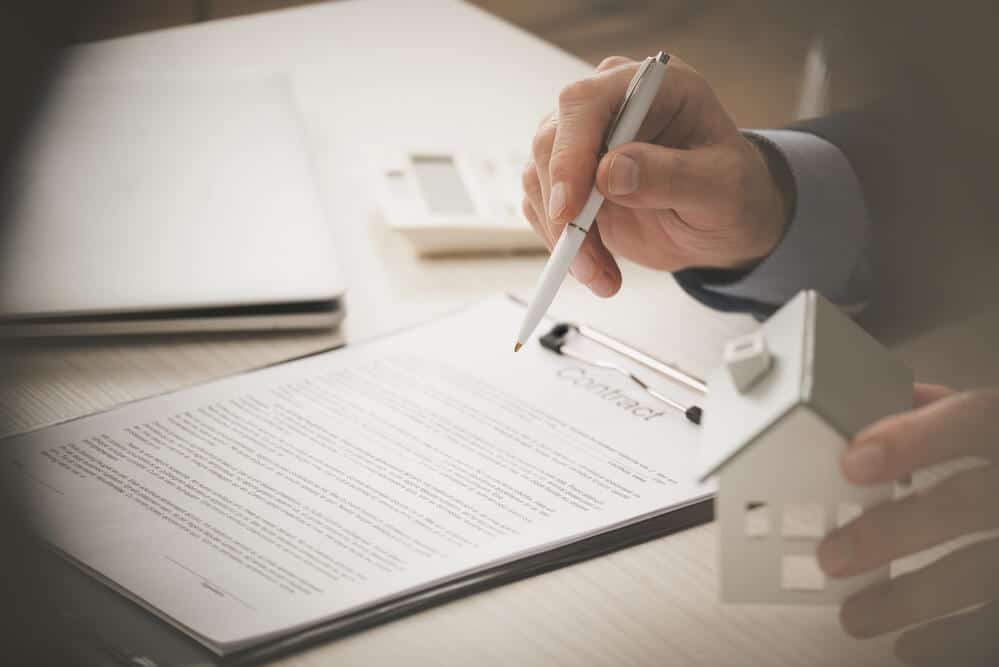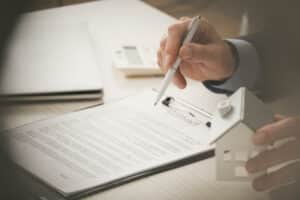 An inspection contingency is so common in real estate transactions that it is more or less an expected part of the contract. In fact, many template real estate sales contracts used by real estate agents include an inspection contingency in the standard language. An inspection contingency states that if any defects in the property are discovered during an inspection conducted by a professional, then the parties can either renegotiate the terms of their agreement or cancel the contract.
While this contingency is often a standard clause in template sales agreements, it is important to have your real estate contract reviewed by a real estate attorney to ensure that the language is properly drafted to protect your interests. For example, some sales contracts may not allow the buyer to negotiate the terms upon discovering a defect, causing them to either proceed or exit the deal.
Mortgage Financing Contingency
No one wants to be on the hook for a home they cannot afford. While in competitive real estate markets, buyers often obtain a pre-qualification letter or "lending letter" from a mortgage lender before they even make an offer on a home, in order to demonstrate to sellers that they are able to obtain the requisite financing before the seller bothers to consider an offer that might not materialize.
However, with or without a lender letter, it is often advantageous for buyers who plan to finance their property purchase through a mortgage loan to include their ability to obtain full approval for a particular type of mortgage on particular lending terms as a contingency to the sale of the property.
For example, if the real estate contract includes a contingency that the buyer must be able to obtain a 15-year conventional mortgage loan (as opposed to a VA or FHA loan, for example) with 10% down. Depending on many factors including the buyer's credit score and income, a buyer may be able to obtain a conventional loan with less than the standard 20% down payment. If a buyer does not have enough liquid capital to put 20% down or simply does not wish to, then a financing contingency like this will protect them from being in breach of contract if they wish to cancel the transaction due to an inability to obtain a mortgage loan on those terms.
Buyer's Sale of Current Residence Contingency
While many may wish to be able to afford multiple homes, many homebuyers cannot, and they rely on the sale of their current residence and liquidation of the equity they have built in their home to be able to afford their new home purchase. It can be a financially impractical or even impossible situation, if a homebuyer is not able to sell their current home but is contractually obligated to close on a new property. Including a contingency in the real estate contract that conditions the sale of the property on the buyer's ability to sell their current residence will protect the buyer against this situation.
Seller's Contingency on Closing Date or Purchase of New Property
To ensure they have a place to go once the closing takes place, a seller may wish to make the sale of the home contingent on their own ability to purchase a new home. Similarly, the seller may wish to condition the closing date upon their ability to purchase a new home by that date, with the option to push out the closing date for a certain period of time if necessary.
Advantages of Including Contingencies in the Contract
Without contingencies, a buyer or seller may find themselves in a situation where a real estate transaction that initially seemed like a good deal ends up creating a significant burden. If a house is found to have major structural issues upon inspection, necessary renovations may cost the new buyer tens if not hundreds of thousands of dollars more than they thought they were bargaining for. If a buyer was banking on the sale of their current home in order to afford their new purchase, but their home fails to sell, they may be contractually bound to buy a home they cannot afford without the necessary contingencies.
Buyer/Seller Agreements on Contingencies in the Contract
Before a buyer and seller enter into a real estate sales contract, they usually discuss and negotiate contingencies that they wish to include. While real estate agents often make suggestions to their clients about what contingencies they may wish to include in the contract before signing, the attorney review period is incredibly important in ensuring that the contingencies in your real estate sales contract adequately protect your interests and are properly worded.
If either a buyer or seller proposes a contingency that the other does not wish to be bound to, they are free to reject the other party's terms or make a counteroffer with different terms.
What if a Contingency Previously Agreed Upon is not Met?
If a contingency to the sale of real estate property is not met, then the party for whom the contingency favored is not contractually bound to move forward with the transaction and close on the deal. However, it is important to note that an unfulfilled contingency does not prevent the party whom the contingency protected from closing on the property if they wish to. It simply means that if they choose not to close on the property, they cannot be liable for breach of contract and will not owe any damages to the other party.
Call a Point Pleasant NJ Real Estate Attorney to Discuss the Contingencies in Your Contract
The purchase of a real estate property is a major investment that requires careful legal and financial planning. Whether you are a first-time homebuyer, relying on the sale of your current home to buy a new property, investing in real estate for a business, or selling a property you own, every real estate transaction is different, and the needs of each buyer or seller are different.
The problem with relying on template real estate contracts provided by real estate agents is that they do not consider the unique circumstances of the parties, and while your agent can typically provide you with guidance through the process, they are not trained in contract drafting. Especially when it comes to drafting contingencies in a real estate contract, every word, and even punctuation mark matters.
Our team of seasoned Ocean County real estate lawyers at Bronzino Law Firm are not only highly educated, trained, and experienced in drafting real estate agreements, but we have a depth of knowledge about the real estate industry, which allows us to effectively and thoroughly advise our clients and protect their financial interests. We have been assisting buyers and sellers for over 10 years in Point Pleasant, Tinton Falls, Sea Bright, Freehold Barnegat, Red Bank, Rumson, Berkeley,  and other communities in Monmouth and Ocean County. For a free consultation, please contact us at (732) 812-3102 today.