Fundamentals of a New Jersey Real Estate Contract
Real Estate Lawyers Helping Clients Draft Valid and Detailed Contracts in Toms River and Freehold NJ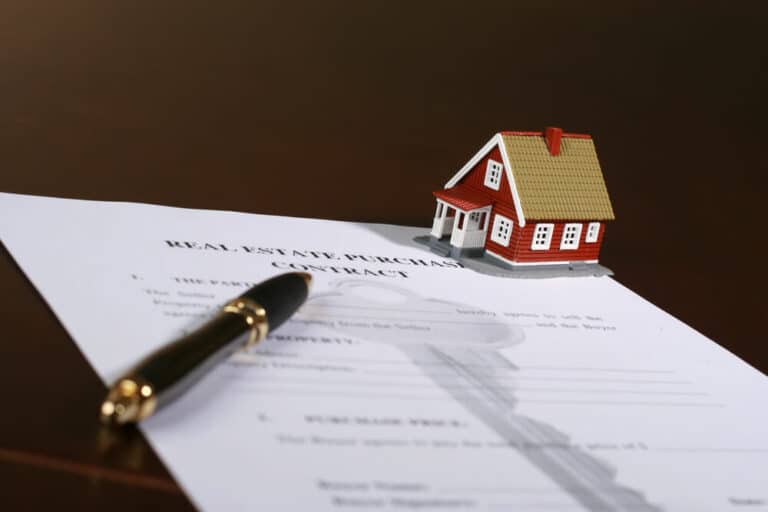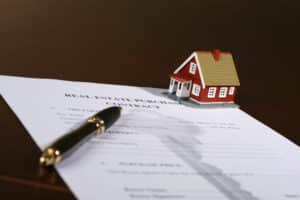 A real estate contract is a legal contract consistent with New Jersey real estate law for the sale, purchase, or interchange of a property in the state. Real estate contracts are a very specific but crucial component of a real estate transaction since they explain and frame the actions that the buyer and the seller are expected to take. Importantly, there are a number of considerations that must be made while drafting a contract in order for it to be a valid and enforceable document. When it comes to developing a contract to finalize the sale of a New Jersey home or other property, one of the best decisions you can make is finding an experienced real estate attorney to ensure that all i's are dotted, and all t's are crossed, as improperly addressed complexities of such a contract can quickly turn a sale sour. Read on to learn more about the essential elements and types of real estate contracts, as well as how a skilled real estate attorney can help you develop an enforceable contract with the details customized to meet your unique needs in the transaction.
The real estate attorneys at Bronzino Law Firm have been representing clients in various real estate transactions for many years. Our lawyers have the depth of knowledge and experience to ensure that every step is carried out correctly in accordance with the procedures established for either buying or selling a property.
Contact Bronzino Law to speak with one of our lawyers about how we can assist you with the specifics of your contract so you can sign with confidence. We have drafted numerous contracts for clients in Little Egg Harbor, Red Bank, Jackson, Asbury Park, Lacey, and across Monmouth and Ocean County. To begin realizing your aspirations, fill out our online form, or call (732) 812-3102 to arrange a free consultation with one of our real estate attorneys.
Essential Elements of a Valid NJ Real Estate Contract
There are some essential elements that must be included in a real estate contract to meet legal standards in New Jersey. A real estate contract must state a specific legality of purpose, involve parties who are competent, constitute agreement by offer and acceptance, and include consideration and consent.
A real estate contract must have legality of purpose, meaning that all elements of the contract and the sale and purchase of the property must comply with New Jersey law. For example, if a caretaker of a property attempts to sell the property without having a legal claim to the property, not only does the contract have legal purpose, but they are also committing a crime, for which there are additional consequences to the contract being rendered null and void.
The contract must involve competent parties, meaning that each party involved in the sale is mentally sound and also legally allowed to participate in the legal action.
Agreement by offer and acceptance, according to New Jersey revised statutes, is communication by one party to another of their willingness to enter into a contract, which is considered an offer. An understanding of acceptance of the offer without modifications results in an agreement.
A consideration refers to a specific outline of the exchange. In the case of real estate law, the consideration is the specified property for some amount of money.
The consent is, obviously, the knowing willingness of each party to enter into the terms of the contract exactly as they are laid out. It is the final closing element of the contract that seals its posterity.
Basic Types of Real Estate Contracts in New Jersey
There are three main types of real estate contracts: purchase agreement contracts, lease agreements, and real estate assignment contracts. A purchase agreement contract is developed for the sale and purchase of a home or other property. It is also called a sales contract. A lease agreement contract is a contract signed by a tenant and the owner of the property, or landlord, for the tenant's legal permission to use the space for a specific amount of time and includes provisions about changes that can be made to the space during that time. A real estate assignment contract is much like a purchase agreement contract and is usually used for flipping houses. In such a case, a person buys a property and has the freedom to 'assign' the property to a future buyer, usually at a gain. In the case that a buyer or seller is out of the state or country, has died, or is otherwise unable to participate in a real estate contract, they may sign a power of attorney contract in order to give another person the legal right to act on their behalf in such a transaction.
Common Contingencies Included in a Real Estate Contract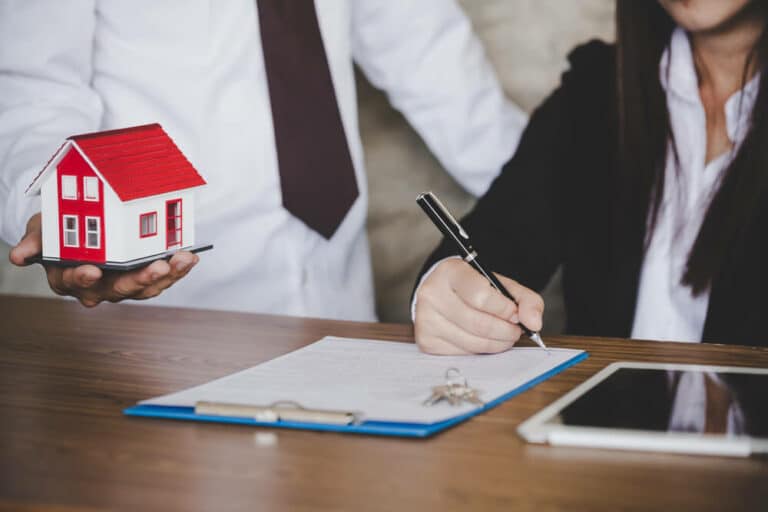 There are some common contingencies included in a real estate contract to give the buyer and seller an opportunity to tie up loose ends and ensure that all elements of the sale are in their best interest. For one, a title contingency holds that the buyer may complete a title search to ensure that the status of the title is clean before the contract is completed.
In addition, a home inspection contingency gives the buyer an opportunity to hire a home inspector to ensure that the foundational elements of the home are in order and there are not such issues as mold, termite infestation, etc., as part of home sale contingency. If a home inspector finds an issue, the seller must provide a plan for repair or lower home sale to account for necessary repairs, or the contract can be nullified.
Also, a mortgage contingency lays out a specific timeline by which the buyer must secure the financing to purchase the home. If they are unable by the specified time, the contract is nullified. Finally, a prior home sale contingency gives the buyer the opportunity of a specified time to sell their prior home before closing and requiring payment.
Contact a Point Pleasant Real Estate Lawyer to Help You Draft an Enforceable Real Estate Contract
As is clear, a real estate contract is a highly specific legal document that requires the utmost attention to ensure that all elements are included. Likewise, both a buyer and seller have legal rights they are free to exercise during the development and closing of the contract in order to ensure that such a binding agreement is feasible and in their best interest. For both of these reasons, the skilled guidance of a well-versed real estate lawyer should be among the essentials for your real estate contract in New Jersey.
If you need assistance with a real estate contract, are in the process of buying or selling your New Jersey property, or have questions about the attorney review process, what happens at closing, and more, get trusted advice and legal representation from the real estate lawyers at The Bronzino Law Firm. Our team has successfully guided homebuyers, sellers, and others with real estate investment legal needs in Lavallette, Mantoloking, Sea Bright, Wall, Freehold, Toms River, and across Monmouth and Ocean County. Our clients count on us time and again to handle all of their real estate needs. Contact us at (732) 812-3102 for more information and discuss your situation with a lawyer on our team free of charge.