Fentanyl and Carfentanil: Lives at Risk in Ocean and Monmouth County
Drug Crime Attorneys handling Opioid-related cases in Wall, Ocean, Toms River, Sea Side, with convenient office locations in Brick and Sea Girt NJ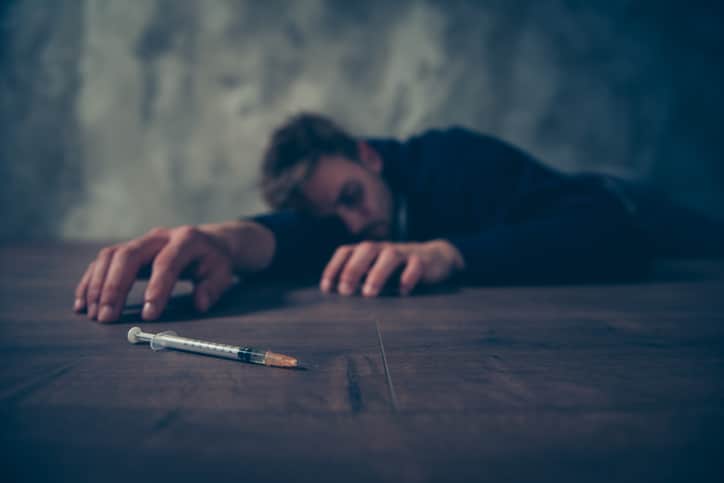 Recently, law enforcement officials, as well as medical experts across the country, have been growing increasingly worried about the new trend of drug users who are abusing elephant sedatives to feed their addictions. People who initially are introduced and become dependent on heroin and prescription opioids are seeking out cheaper alternatives to feed their addiction and avoid painful withdrawal symptoms. Sadly, many are turning to dangerous, powerful and cheap animal sedatives as an alternative to heroin.
With the increase use of these dangerous substances, as would be expected, increase in crime related to drugs, drug possession and distribution, and in some cases much worse if an overdose occurs resulting in a fatality. If charged with a drug-related possession or even distribution crime, we tell our clients that not all hope is lost. Depending on the circumstance, you may have more options than you think. It is imperative that you know the law and understand your rights in these types of matters, even more so if an overdose occurs and you are charged with distributing the narcotic to that individual.
You can trust The Law Offices of Peter Bronzino, LLC to leave no option unexplored, and that we are here to educate and support you so that you can make the right decisions for yourself and your family. Drug crimes can carry serious consequences, however, our experience in dealing with the courts, litigating cases, and focusing on the most important factor, YOU. We pride ourselves on delivered client-centered counsel and are committed to being by your side and guiding you through the entire process. Whether we hire a legal expert or pursue a pre-trial intervention program, we will leave no stone unturned to protect your future and hope to provide a good chance at a healthy recovery. Call us at 732-812-3102 or visit our website to fill an online form and schedule an appointment.
Carfentanil is becoming more and more common across the Jersey Shore
The dangerous drug, Carfentanil, which is primarily used as an elephant sedative, has become a popular drug for those looking to get high due to the fact that it is cheap and extremely powerful. According to many estimates, Carfentanil can be as much as 100 times more potent than fentanyl, an often abused prescription painkiller that is already responsible for tens of thousands of overdoses and fatalities every year.
Opioid-Related Overdose and Death Statistics on the Rise in NJ
Opioid addiction in New Jersey is a very real, dangerous and growing problem. The numbers themselves are staggering. According to the National Institute on Drug Abuse, in 2017, there were 1,969 drug overdose deaths involving opioids in New Jersey, a rate of 22.0 deaths per 100,000 persons, 50% higher than the national rate of 14.6 deaths per 100,000 persons. Furthermore, the greatest increase in opioid deaths was seen in cases involving synthetic opioids. Deaths involving heroin also increased significantly during the same 5-year period: from 304 to 1,085 deaths.
A rash of drug overdoses in recent months has put New Jersey law enforcement officials on edge and on high alert. There is a belief among law enforcement that extremely powerful prescription painkillers such as fentanyl are being passed off as heroin to unsuspecting addicts because it is a cheaper option and very little is required to produced the desired effect; which invariably has to lead to drug overdoses and even death. Police worry that the carfentanil could and will get even worse, resulting in higher rates of overdose and an increased death toll.
Challenges to Identify and Curb Carfentanil Import into the US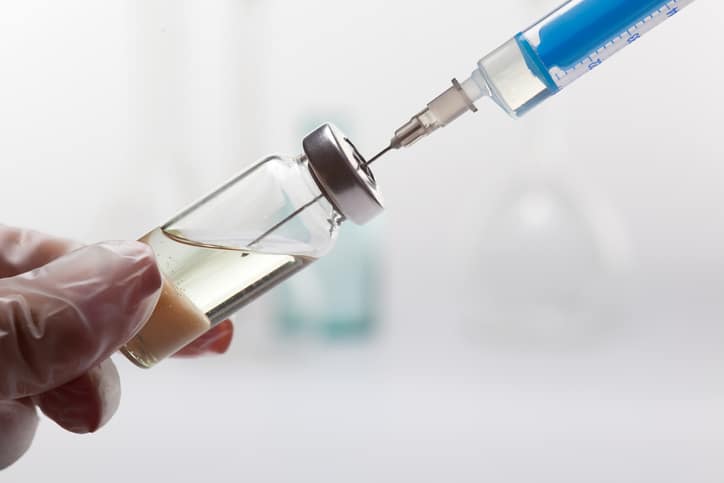 According to the US Drug Enforcement Administration (DEA), law enforcement may face a great challenge in attempting to curb carfentanil use because it can be purchased over the Internet from unscrupulous Chinese companies. The ease of access to the powerful elephant sedative could soon make it a popular, and deadly, alternative to drugs like heroin and fentanyl.
Substance Abuse Treatment and Recovery in Ocean County NJ
Our Attorneys Stress the Importance of Getting Help 
If you or someone you know is struggling with opioid addiction there is help and it is critical to seek help as soon as possible. Medicaid and Medicare now cover opioid addiction treatments in most cases.
Substance abuse treatment is a process by which you recover from physical dependence on a drug and work toward recovery from active addiction. It is important to remember that addiction is a disease that is characterized by the compulsive use of a drug despite clear consequences. The compulsive desire to use drugs requires a complex process to overcome.
Detoxification Process
Often addiction treatment starts with medical detox, which involves 24 hours of medical care and may last for about a week. As the body adjusts to the sudden lack of the drug (withdrawal), medications may be used to help you get through symptoms as safely and comfortably as possible.
After detoxification, you may be placed in an inpatient or residential treatment program with 24 hours of medical monitoring. Many benefit from a program that offers housing or regular supervision and accountability.
Our Attorneys Promote Long Term Recovery: Treatment Plans, Behavioral Therapy, Community Involvement
Depending on your personalized treatment plan, you may go through a variety of therapies. Behavioral therapies are an increasingly common form of addiction treatment and involve increasing your readiness to change, helping you learn to identify triggers and risky scenarios as well as learning to deal with stress positively and creating a relapse prevention plan. The goal of any addiction treatment is to aid long-lasting recovery. After treatment, clinicians can help connect you to the myriad of community services available in New Jersey so you can continue your commitment to recovery.
Contact a Wall Township Drug Crimes and Criminal Law Attorney Today
At Bronzino Law Firm, LLC, we have an experienced team of attorneys who have extensive knowledge in handling drug-related cases in Wall, Ocean, Toms River, Sea Side and across Ocean and Monmouth Counties.
Give us a call at 732-812-3102 to schedule an appointment at one of our conveniently located offices in Brick and Sea Girt or fill out the online form and we´ll be in touch with you right away to schedule a consultation.