DUI Lawyer Brick, NJ: Impact of Arrest and Conviction on Mental Health
Serving Clients in towns across Monmouth and Ocean Counties including our Brick, Toms River, Point Pleasant, Wall, and Spring Lake office locations.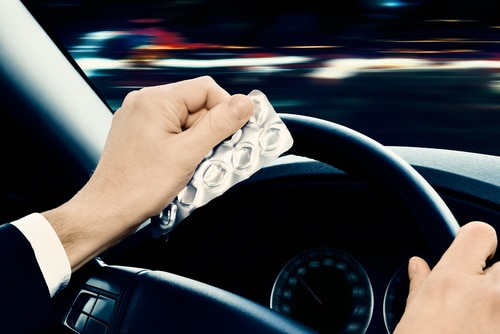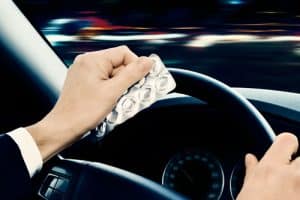 If you or a loved one are arrested for a DUI/DWI you may not only face court charges, but your mental health may suffer from the effects of the stigma that surrounds driving under the influence. Though some states may differentiate between driving while intoxicated (DWI) and driving under the influence (DUI) (i.e., impaired driving while high on drugs or prescription medication), New Jersey does not. Drivers are charged under NJ Rev Stat § 39:4-50 and face the associated penalties regardless of what was causing the impairment. For an innocent person, the uncertainty can be nerve-wracking. Because you can face fines, jail time, increased insurance premiums, electronic monitoring/house arrest, or an IID, being charged with a DUI/DWI in the State of New Jersey can be life-shattering.
If you´re lucky, a Pre-trial Intervention Program (PTI) may be possible. But the stigma of a criminal conviction as part of your permanent record can make future job searches and continuing your education more challenging. If you provide for yourself or your family or want to continue on the positive life path you´re on, you should consider talking to an experienced DUI/DWI attorney, to try and fight your conviction.
The Social Consequences of a DUI/DWI Arrest or Conviction in Brick, NJ
It's not illegal for adults to drive after drinking alcoholic beverages. The crime of drunk driving occurs only when the person's blood-alcohol level has exceeded the current numerical standard (0.08%) or when the person has demonstrated bad driving that can be causally connected to impairment due to a high blood-alcohol level.  Drivers may blame themselves, because they had something to drink, or were unaware that their prescription medicine for PTSD, stress or depression (i.e., or a Schedule II or III controlled substance) could have a negative interaction with something they ate or drank. Either way, they may not have thought that what they consumed was enough to impair their judgment.
It's important to remember that symptoms or effects of alcohol are different for each person and these effects can appear suddenly or a while later, depending on the person.
Distracted and reckless driving can be just as dangerous to life and property as an impaired driver, but due to the long and turbulent history of alcohol within our society, public opinion is different. Whether your DUI/DWI is posted on the social media feeds of friends, becomes the topic of local news or the regional crime blotter, people are often shamed by others who lack the facts of the situation, especially if a driver never exceeded the state alcohol limit. Attempting to explain the situation or have others consider how unreliable field sobriety tests are or breathalyzers can be, or even how as humans police officers can make mistakes too, is a waste of time.
Is There a Link Between Mental Health Issues and Repeat DUI/DWI Offenders?
A Havard Medical School study found that 45% of all repeat DUI/DWI offenders have a "major" mental health disorder, including PTSD, bipolar disorder, depression, anxiety disorder, and stress disorder.  Because there is still a great deal of social stigma and self-perceived shame attached to these disorders, it may be challenging to try to change negative perceptions, especially if your family, friends, or co-workers are unaware of your condition. Because mental health issues are often kept private, a sudden revelation to those closest to you may worsen how you cope with both and lead to additional self-destructive behavior, isolation, and internalized shame.
Many mental health professionals believe that by properly assessing the mental health of a DUI/DWI offender, law enforcement can choose the program best suited for treating that particular individual and reducing their chances of reoffending.
Do I have to Tell My Employer About My DUI/DUI Arrest in NJ?
A DUI/DWI arrest or charge is not the same as a conviction; which results from a finding or admission of guilt. If you have a company car or your company policy requires you to inform them of a DUI arrest, you should comply.
Under most circumstances, people generally prefer to keep the matter private while it is being resolved. If the arrest does not result in a conviction, then it could have minimal impact on your job. If you are applying for a position and you fail to disclose it, a resulting background check could reveal it or it could come to light after you're hired, and may result in your immediate dismissal.
If you wish to discuss it, you want to express that it was poor judgment, that you learned from the experience and any therapy, treatment or classes that helped you.
How Can I Be Charged With a DUI in Sea Girt, NJ, When I Don't Even Drink?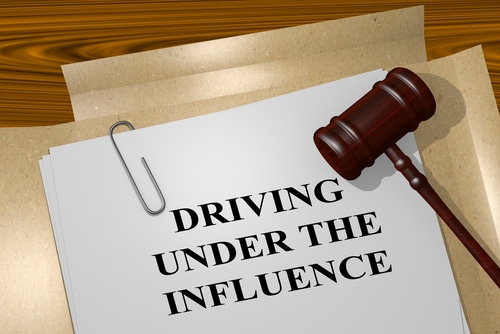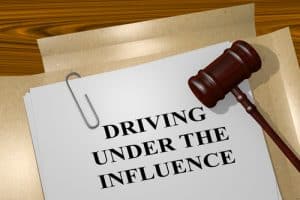 In New Jersey, any driver suspected of being under the influence of drugs can be charged with a DUI.  Even if you're taking doctor-prescribed medication, the police can charge you with a motor vehicle offense and subject you to the same penalties as if you were driving drunk or under the influence of an illegal substance. It's not fair to charge someone following their doctor's orders but it happens daily to numerous unsuspecting people. This is often best illustrated by adults or even young people who may be taking doctor-prescribed medication for epilepsy or ADHD, but are charged with a "baby DUI/DWI." Drivers under the age of 21 with any amount of alcohol in their bloodstream or while under the influence, can be charged under NJ's Zero Tolerance law.
Adults and young people may be embarrassed and afraid of the impact this may have on their partners or parents, or worry about their disappointment, anger or even being punished. If you are a partner or parent, your loved one charged with a DUI/DWI deserves the best legal representation for their criminal case and/or administrative license suspension hearing. Depending on the circumstances, it may be unjust for them to suffer through fines, the loss of driving privileges, probation, face jail time or other potentially life-altering charges.
Contact our Experienced Toms River DUI/DWI Defense Attorneys Today
At the Bronzino Law Firm, we understand the gravity that these charges carry and we are here to protect your rights and provide you with the experienced counsel that you need to navigate the legal system and mitigate the impact on your life. We take pride in serving the local community by offering highly personalized legal services in towns across Monmouth and Ocean Counties including our Brick, Toms River, Point Pleasant, Wall, and Spring Lake office locations.
Call us today at (732) 812-3102 or fill out a contact form to schedule a free and confidential consultation.