Controlled Substance and Drug Possession Laws Reviewed by Brick NJ Attorney
Monmouth and Ocean County Drug Crime Attorney with Offices located in Brick, and Sea Girt NJ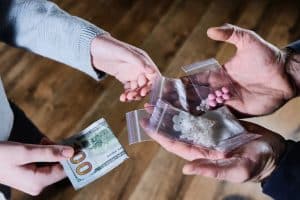 New Jersey law defines a 'controlled dangerous substance,' or CDS, as a drug or chemical compound that cannot be possessed or distributed, except as specifically warranted. Such drugs are regulated by New Jersey law enforcement because they are known to be abused. Some well-known examples of CDSs are cocaine, heroin, and ecstasy.
The only cases in which a CDS may be utilized are their prescription by a medical professional for targeted treatment or medical study. In the absence of these pardonable uses, the possession of such drugs is illegal. If a person is found to illegally possess a CDS, charges may be filed.
The legal ramifications of an illegal possession charge are drastically heightened if the charge includes intent to sell, likely brought forth if large quantities of the drug are found. When someone is charged with intent to sell or distribute a CDS, authorities will search for additional evidence including paraphernalia or cash.
According to the New Jersey Controlled Dangerous Substances Act, there are five drug schedules, or levels, of criminal charges for possession of a CDS.
Schedule I Controlled Dangerous Substances
Controlled substances that are classified as Schedule 1 drugs are among the most dangerous drugs, usually having no proven medical benefit, as well as a high probability for abuse, as they are largely addictive. Drugs such as heroin, LSD, and mescaline are among the compounds classified in New Jersey as Schedule 1 drugs.
Marijuana, or cannabis, now legalized in many states for recreational or medical use, is still classified as a Schedule 1 drug in New Jersey. As such, marijuana charges require the support of a skilled New Jersey criminal defense lawyer with a specialization in drug law.
Potential Marijuana Removal from Schedule I Restrictive Classification
New Jersey State House Representatives Earl L. Carter and Earl Blumenauer wrote a piece for NBC News in April 2019 in which they implored that marijuana be removed from its restrictive classification as a Schedule I CDS in New Jersey in order to allow for broader research into the medical benefits of the plant and its components. In the article, they pointed to evidence of the scientifically backed medical uses of the cannabis plant, as well as the Federal Food and Drug Administration's approval of an oral cannabidiol (CBD) solution derived from the plant to treat rare forms of epilepsy.
Schedule II Controlled Substances
Schedule II classified substances include compounds that are currently used in the medical setting but are addictive and therefore likely to be abused. Schedule II drugs include oxycodone and methadone.
Schedule III Controlled Substances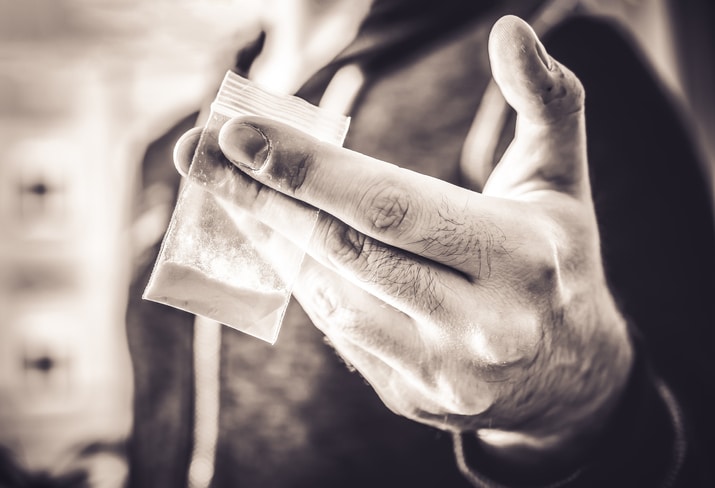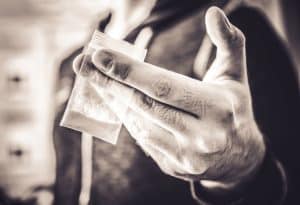 Schedule III classified substances include prescription drugs. This classification pertains to those drugs that are widely and legally used but that still run the risk of abuse due to their addictive capacities. The common ADHD prescription drug Ritalin, as well as some amphetamines and methamphetamine, which are used to treat narcolepsy and some attention deficit disorders, are included among Schedule III controlled substances.
Schedule IV Controlled Substances
The main characteristic separating Schedule IV drugs from their more controlled Schedule III drugs is their potential for abuse. Comparatively speaking, Schedule IV drugs such as Ambien, valium, and Xanax have a relatively low risk of developing a dependence.
Schedule V Controlled Substances
These controlled substances are widely used for medical treatments and have a relatively low risk for abuse or psycho-physiological dependence.
Depending on the drug classification, a person may or may not be charged with a felony. Felonies range from first to fourth degree; non-felony charges are disorderly persons offenses. A felony is tried by the New Jersey county Superior Court, while disorderly persons offenses are tried by a local municipal court. If an illegal possession charge is listed as a felony, it will be reviewed by the county prosecutor's office to determine the degree of the felony charge, or whether it can be downgraded to a non-felony charge.
Contact a Drugs and Controlled Substance Defense Lawyer in Monmouth County NJ
At Bronzino Law Firm, LLC, our criminal defense attorneys have a broad range of experience helping those who have been charged with illegal possession of controlled substances including charges of illegal possession with intent to sell or distribute across Sea Girt, Toms River, Point Pleasant, Brick, and the greater Ocean County, NJ area.
To speak with an experienced member of our firm today in a confidential consultation regarding your illegal possession charge, please contact us today through our Brick, NJ office at (732) 812-3102.