Real Estate Transactions in Over 55 Communities in New Jersey
Real Estate Lawyers Assisting Clients with the Selling and Purchasing Process in Active Adult Retirement Communities in Monmouth and Ocean County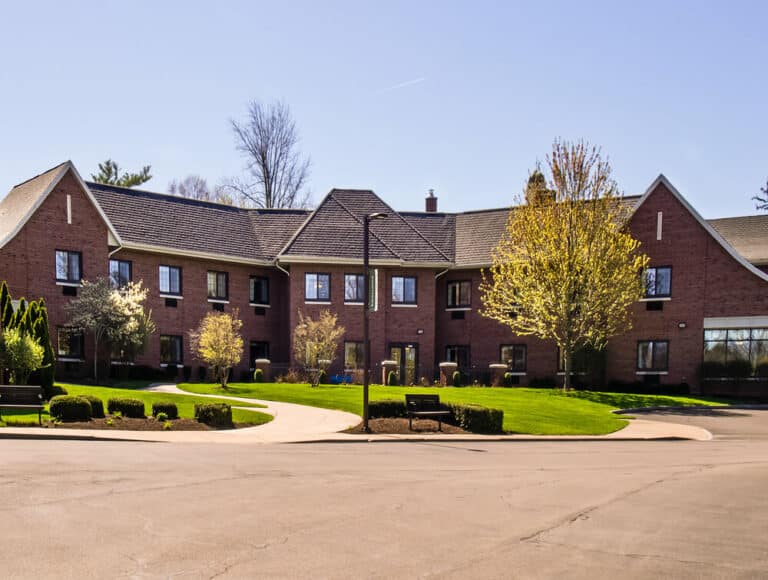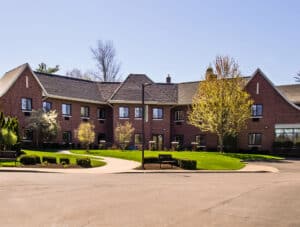 People buy their houses in a neighborhood, not only because of the structure itself, but not for the community around it.  Block parties, children playing outside, and barbecues, are often part of the scene for younger families, while young adults may seek out real estate in bustling downtown areas with active nightlife and late-night house parties. As people age, they often prefer a slower-paced neighborhood that is quieter and contains more people their age. Over 55 communities are popular for many reasons. Staying active is the key to good health no matter your age, and with gyms, tennis courts, pools, bocce courts, dance and exercise classes, poker and game nights, and more, the community provides many ways to move and feel good.
The residents' monthly maintenance fee often includes things like lawn care and snow removal, maintenance issues that can be draining physically and financially over time. Over 55 communities provide unique ways to get to know your neighbors, such as bake sales, tournaments, card games, concerts, fairs, and more. Safety is another significant advantage when it comes to these communities. They are often gated, and security is provided 24 hours a day. Residents can go for a walk any time of the night and day and be assured that they are safe. Essentially, buying a home in a retirement community has a host of benefits that a single adult or couple may find enticing. Choosing to proceed with your real estate purchase in an over 55 community at the Jersey Shore, where beaches and beauty abound, can be a joyous but slightly overwhelming move to make.
As stressful as buying or selling can be, you don't have to take on everything yourself. Your real estate agent can make suggestions about the inspection, price range, and bidding on your property, but cannot offer you legal advice.  You need a knowledgeable real estate lawyer who knows how to get things done the right way and help you make your dream home a reality, or make the sale of your home as painless and advantageous as possible. The Bronzino Law Firm provides personal attention and genuine interest in your real estate process.  With founding attorney Peter J. Bronzino, Esq. at the helm, our attorneys want to ensure your rights are not infringed upon and your interests thoroughly protected in the course of your real estate transaction, whether you find yourself on the buyer's side or the seller's side of the deal. For an absolutely free consultation to explain where you are in your real estate journey, find out more about the process, and how we can help, contact our offices in Brick and Sea Girt today. You can reach us directly at (732)-812-3102 or fill out our intake form and we will be in touch with you shortly.
The Process of Buying a Home in an Over 55 Community
Different communities have varying price points, amenities, and easy access to shops, medical facilities, restaurants, etc. Research is the first step in buying a property in an over 55 community.  Look at several different societies as they range drastically in size and price.  Some places offer houses of additional square footage; if you want to downsize, many communities have condominiums.  Take a good look at amenities such as a fitness center, activity rooms, and sports facilities such as tennis and pickleball courts.  Once you have selected your favorites, it is time to choose a real estate agent who is hopefully familiar with over 55 communities.
Next, you should organize your finances by looking at how much you can spend on a home.  Houses in over 55 communities range in price from $120,000 to more than a million dollars.  It depends on the size, location, and whether the home is new.  Tailoring your expenditures to include HOA dues, maintenance, and repairs once you move is a good idea.
Once you have narrowed down your selection to a particular community, consider renting a home on the property for a month or so.  You are on a fact-finding mission so check out the gym, the swimming pools, the clubhouse, and the art room.  Talk to prospective neighbors about what they like and dislike about living in the community.  Walk through the neighborhood and look at the gardens, yards, and houses to see if they are well-kept by maintenance.  If there is an onsite meal service, see if they have a menu online or on paper to peruse what could be your future meals.  Another important tip is to ask if you need to apply for residence in the community.  Some areas require an interview and application process to be allowed to purchase the property. Your real estate agent can help you and advise you on how to approach them.
Once you have found your dream home, let your real estate agent help with the bidding process.  It is a bit of an art form.  If you bid too low, they may reject your offer, but if you bid too high, you may be paying more than the property is worth, and if you choose to sell it later, you could lose money on the transaction.
The Process of Selling a Home in a 55+ Active Adult Community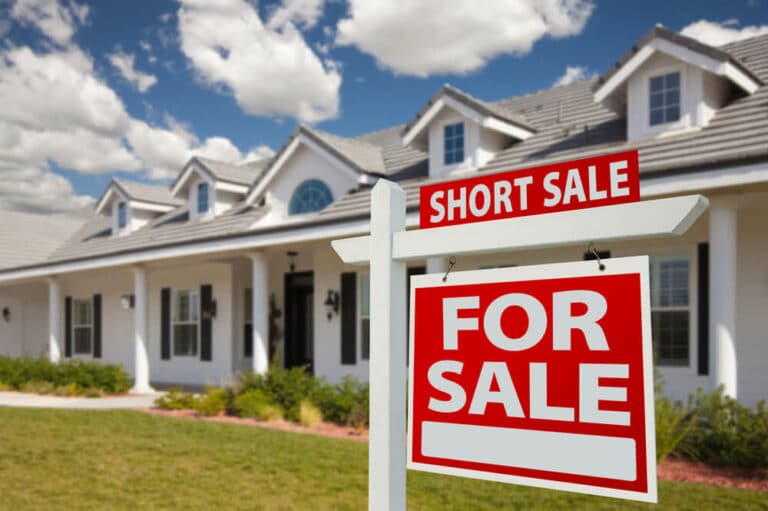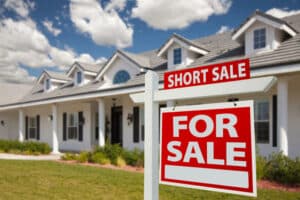 When choosing a real estate agent, you want someone with a lot of experience with 55 and over communities.  A great way to do this is by looking up your community on the many websites available, where attorneys and often reviews also appear on the page.  You can also look for real estate agents that are SRES certified (Seniors Real Estate Specialist). Once you have chosen an agent, discuss their marketing plan to ensure it fits your expectations well.
When selling your home, it is essential to keep some things in mind.  First, you must research the estimated value of homes like yours in the community.  You have a broader market if you live in a large community (more than 100 homes).  Your listing price should be enough to pay off your mortgage and leave a little extra for profit, but not so high as to lose buyers to less expensive housing in the area. Your real estate agent can help you with that.  Next, your real estate agent should list the house to make others aware that your property is for sale.  In some communities, signs of any kind are not allowed on the property, so listing the house is the best way to go.
There are other limits, such as the age limit being 55 or older.  Some communities don't allow pets, and open houses may be held but without signs marking them.  Couples interested in purchasing your home may be required to provide health and financial information.  When selling your home, it is essential to disclose the HOA community restrictions to prospective buyers, such as decorating your yard in a certain way or the color options for painting the outside of the house.  The most important piece of advice is to be patient.  Over 55 communities are not for everyone, and the market is limited to a particular demographic.
Importance of Having a Lawyer For Your Home Purchase or Sale in an Over 55 Community
Real estate agents facilitate the purchase or sale of a property, evaluate bids, and identify potential issues with a given property. Still, they cannot provide legal advice, which is why a real estate attorney is a necessary, and often highly beneficial, asset. The talented real estate lawyers at our firm advise on everything from contracts to title issues and closings to ensure you are aware of your rights and responsibilities and those of your buyer or seller. We use our knowledge of the law and commitment to making our clients highly satisfied to explore and ensure you understand all of your options in a real estate sale or purchase. Our attorneys understand how important your home is to you, whether bidding it hello or farewell.
Many Over 55 Communities to Choose from in Ocean and Monmouth County
Monmouth County Options
There are more than 40 communities in Monmouth County.  Prices range from $200,000 to $900,000 based on the location, size, and when the residence was built. The dimensions of the communities range from a little less than 70 homes to as many as 1,100.  The average number of homes in these communities is approximately 185.  They offer a beautiful landscape like The Lofts Pier Village in Long Branch.  If you are a beach fanatic, they have direct access to the beach and boardwalk.
The Essex and Sussex in Spring Lake
It is a condominium community also by the beach, offering unbelievable views and the sounds and smells of the ocean.  Its amenities include a media theater, private and public dining rooms, a bistro, a coffee shop, and a bar and cocktail lounge, all great for getting together with friends or enjoying yourself. Some people like to be close to a little bit of everything, like movie theaters, restaurants, shopping centers, and grocery stores, but still want plenty of fresh air. This community is ideal as it is a stone's throw from Third Avenue. Residents can enjoy terrific restaurants, boutique shopping, beautiful ocean views, or a night at the Spring Lake Community Theater. It is certainly enough to keep everyone happy.
The Monmouth in Wall
It offers less than 100 residences and yet provides a long list of amenities, including an indoor and outdoor pool, a fitness center, a card room, and lots to do between nature hikes, card, and board games, a library, and even a ballroom where the waltz and tango await. The residences are condominiums, pre-owned but cared for and constructed from quality materials.  An open floor plan and plenty of natural light offer a modern touch.
The Equestra at Colts Neck Crossing
It offers 483 pre-owned or new homes, nestled in a fabulous, lush setting with a pond and walking trails to feed the nature-lover.  Sports enthusiasts can enjoy the state-of-the-art gym (with physical trainers), horseshoe pits, tennis courts, bocce ball, shuffleboard, and biking trails.  The activities director posts the activity calendar every month, and it is jam-packed with events and fun.  A barbecue grill at the pavilion is available for friend or family get-togethers, and the indoor and outdoor pools are another way to stay in shape or relax in the water.  There are all kinds of clubs, such as the book club, craft club, knitting club, wine tasting club, and walking club, to name a few.
Ocean County Options
Ocean County is home to nearly 70 over 55 communities. Among many of the notable offerings for retired adults, there are multiple Leisure Village communities, Holiday City, and several Greenbriar communities as well.
Greenbriars in Toms River & Brick
One exceptionally diverse community is in Toms River and is called Greenbriar Woodlands.  Home to 1,200 residences, this community offers a golf course, walking trails, a swimming pool, and many activities in the clubhouse to keep everyone on their toes.  This community is ideal for those looking for a home close enough to shops and services but not close enough to taint its residents' private and peaceful living.  The Ocean County Mall is a ten-minute drive, and the beaches are less than 30 minutes away. New York City is a mere hour away. If staying close to home is a preference, the Cattus County Park, Bey Lea golf course, and the Garden State Philharmonic are all in Toms River.
Greenbriar One is yet another community located in nearby Brick, with 1,951 homes and perfectly suited for those over 55 who enjoy an active lifestyle. Greenbriar Two, also in Brick, has a selection of 600 residences from which to choose and easy access to the beaches, shopping malls, restaurants and many opportunities for recreation just minutes from your door.
Perry's Lake in Manahawkin
Perry's Lake in Manahawkin is another community very close to all the creature comforts without being in a noisy area.  It is within walking distance of restaurants, shops, grocery stores, houses of worship, and more. If you need the bright lights and feel lucky, Atlantic city is just thirty minutes away. The lake on the grounds provides a shore-like experience without the extra expense frequently found when purchasing a beachfront home. The marina allows boating enthusiasts to try their sea legs and enjoy water sports with the grandkids.  With bocce ball, basketball, horseshoes, and shuffleboard, along with daily activities such as aerobics, karaoke, cardboard games, and arts and crafts, you can be as busy in this community or relaxed as you choose.
Westlake Golf and Country Club in Jackson
Located in Jackson, this getaway at home provides beautiful homes with manicured lawns in a serene environment.  There are new houses, which is a feature not all communities can offer.  West Lake stands up to its name with an 18-hole, 71-par golf course.  If golf isn't your forte, their state-of-the-art fitness center, tennis, bocce ball, shuffleboard, and volleyball courts should keep the sports lover at any age happy. An onsite restaurant is ideal for meeting friends for a meal or a cup of coffee.  There is an extensive library, a billiard room, and many activities planned by the activities director.
The Role of the Real Estate Lawyer through the Transaction Process
Generally speaking, a real estate attorney will review the contract supplied by the real estate agent, adding amendments to the document known as riders. Once the agreement has been reviewed and signed by the parties, it becomes legally binding. Some of the items on a contract that a real estate attorney may address include inspection issues by proposing what things will be repaired (if any) before the sale, if the seller will make closing costs, or some other monetary recognition to compensate the buyer for the repairs.
Financial capabilities to pay for the property are also important.  An attorney can motivate buyers to apply for a mortgage as soon as possible and not hold them responsible for the contract if the mortgage company expresses in writing the reason why a loan request was denied. A real estate attorney can also include a rider in your contract that states what personal property from the owners will be left in the home. This is known as property excluded and included.  For example, if the sellers aren't interested in taking the living room furniture with them and the buyers want to keep it, that can be included in the rider. Curtains, chandeliers, and other decorations or furniture can also be included.
An attorney must check that the property's title is evident in all standard real estate transactions. This means that there are no liens on it, border or encroachment issues, and code violations. Having a lawyer at closing can make a difference in how you can manage a complicated process.  A real estate attorney can make sure your property's liens have been paid off, a transaction from the buyer to the seller to pay for the property, the title is clear, and all critical financial documents have been reviewed carefully. Finally, an attorney can be of service when it is time to calculate the taxes you will have to pay because of the transaction or make sure you are aware of any outstanding fees that may be required when the transaction is complete.
Contact our Brick Real Estate Lawyers if You are Considering a Transaction in an Over 55 Community
Bronzino Law Firm can offer you excellent representation and continued legal assistance with completing a real estate transaction in an active adult community at the Jersey Shore. Our lawyers have a wealth of experience assisting clients with their real estate needs in Lakewood, Toms River, Manchester, Berkeley, Sea Bright, Wall, Manalapan, Tinton Falls, and other Ocean and Monmouth County areas. If you or someone you know is buying or selling a property in a 55+ community, or is contemplating doing so, contact us online or call us at (732) 812-3102  for a free consultation. Let us walk you through the real estate process with dedication and genuine interest in your satisfaction.