Considerations in NJ Condominium Real Estate Transactions
Real Estate Lawyers Providing Guidance on How to Handle Condo Purchases and Sales in New Jersey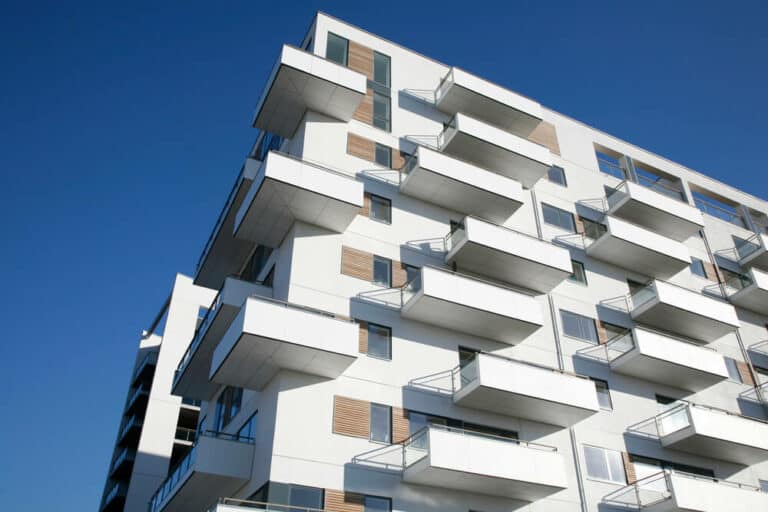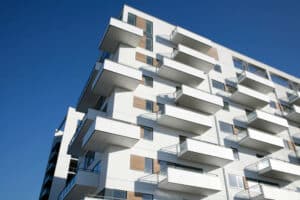 After working hard and getting your finances in order, you're ready to buy a condo: perhaps you're either downsizing from a single family home after the kids have flown the nest, or investing in a second property, maybe even on the Jersey shore. There's a lot to be excited about in this transition, but there's also a lot to take into consideration and take precaution about. Condos are different from single family homes in many cases, even more so if the condo is located at the beach. If you're looking into buying a condo, contact a member of our team to have an experienced real estate lawyer on your side who knows the ins and outs of condominium ownership and can help you plan accordingly. Read on for a thorough discussion of what to consider when thinking about buying a condo in New Jersey.
Our head attorney and firm founder, Peter J. Bronzino, Esq., has years of experience handling every step of the real estate process, from attorney review, to contract contingencies, to home inspection, and home sale issues, to the closing for both the seller and the buyer. The positive results for our clients are our greatest source of satisfaction in Point Pleasant, Seaside Heights, Asbury Park, Bradley Beach, Monmouth Beach, Manasquan, and throughout Monmouth County and Ocean County.
Contact our local offices in Brick or Sea Girt at (732) 812-3102 to speak with an experienced New Jersey real estate lawyer today if you are looking to buy a condo, especially down at the Jersey Shore. If you have questions, let us go over all of them in a free initial consultation. You can also provide your contact information online, and we will reach out to you shortly.
Distinction Between Purchasing a Condo and a Single-Family Home in NJ
When buying a New Jersey condo, a new owner must be aware that there are unique factors affecting condos. A condo is different from a single family home because the property includes shared areas such as a pool, exercise facilities, etc., that are are covered under the condo manager's insurance and that your insurance does not cover. It is important to have your real estate attorney request a full breakdown of the insurance coverages and types of policies that address their properties, grounds, and employees. From this information, your attorney will be able to help you confirm the type of best insurance policy that is necessary for your investment.
Unique Factors to Consider if Purchasing a Condo at the Beach on the Jersey Shore
A condo, or any property for that matter, at the beach carries advantages and risks. For one thing, if you choose to rent out the property while you are not there, you are sure to get many people who will want to take advantage of the beautiful seaside New Jersey. The risk with any rental property, however, is that you can't necessarily control who comes in. If you rent out a beach condo, make sure you have sufficient insurance coverage for accidents by fire and flooding. Also, make sure that you collect an ample security deposit from your tenants. Another reality of having a beach home is that, due to climate change and other factors, you cannot confirm that the property will be around far into the future. Consider this when you think about the resale potential, as well as when you purchase insurance, making sure that flood, hurricane, and natural disaster coverage is included.
Advantages and Disadvantages of Condos
Condos are great investments when you are interested in being part of a community that includes shared amenities, taking the grunt work out of upkeep. Condos allow owners to take advantage of communal functions while being responsible for only a small portion of the amenities. For retirees and those looking to add a second home, perhaps as a rental property, it is a great investment. However, owning a condo does come with some risks. Because there are other neighbors close by, their actions can affect your condo. If someone's negligence leads to a fire nearby, your property could be affected. Additionally, there are often many gray areas as to whose insurance covers what, so it is important to have a qualified and experienced lawyer ensuring that your valuables are protected. While you as a condo owner have your own space, there are many interweaving facets, and it's easy to get all tied up.
The Process of Buying a Condo in New Jersey
First and foremost, when you're interested in buying a condo, you must make sure your finances are in order. When you're ready, consult a real estate agent work works in condos and go ahead and consult a member of our team of real estate attorneys; both of these entities will help you ask the right questions and take into consideration important elements of the condo buying process. Once you have visited a condo that seems like it might be a fit, have your real estate attorney request an overview of insurance documents for the condo, a report of outstanding and past legal issues involving the condo association, and an overview of the homeowners association regulations. Your attorney will help you glean these documents to determine whether the condo you're looking at is part of an association with a solid track record. Just as in any home-buying process, schedule a third-party home inspection and be prepared to go to the condo with necessary repairs. If and when all is up to par, have your real estate lawyer help to draw up a contract, and assist with all of the steps in the real estate transaction process that are needed to protect your interests and successfully close on the sale.
Contact a Real Estate Attorney for Help with the Purchase of Your Condo in Southern New Jersey
As you can see, throughout the condo-buying process, it is necessary to have the skill and experience of a real estate attorney at Bronzino Law Firm, LLC on your side. Condo real estate is a bit different from other home buying, especially when it's at the beach. Of the myriad of considerations to take into account, i's to dot and t's to cross, an educated and prepared real estate lawyer with a track record of successfully handling condominium purchases in New Jersey will make sure that you're properly covered. Our team has helped hundreds of clients find their dream condo and comply with all of the rules and legal requirements for closing the deal in Ocean Grove, Long Branch, Wildwood, Margate, Belmar, Toms River, Lakewood, Manchester, and all along the New Jersey Shore. Contact us at (732) 812-3102 for additional assistance and move forward with your condo sale with confidence.