Do Parents Have to Pay for College of Ocean and Monmouth County Children?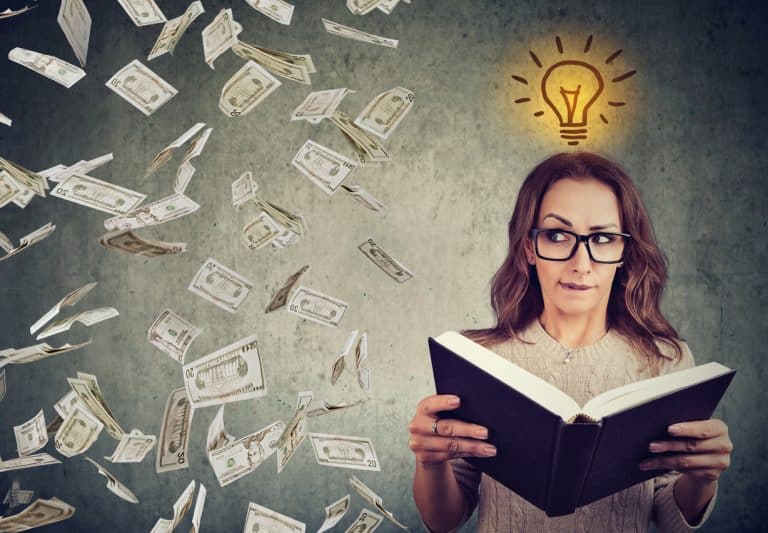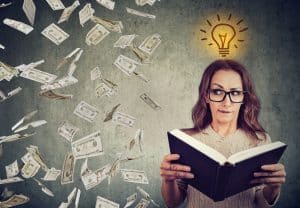 NJ is one of the few states where child support continues although the children may be attending college. Divorced parents have financial obligations for the cost of their children's college education, their married counterparts are not legally compelled to face. The issue of financial contribution and child support obligations towards the child(ren)'s college education and the legal basis by which it is assigned, is extremely fact-sensitive and determined by the ability to pay at the time the child goes to college.
As seen in many landmark cases, divorced parents often cannot agree on the selection or the cost of a college education, and if their child is "college material." Even so, child support guidelines may not come into play and although there may be a deviation from previous child support agreement guidelines, there's still an obligation. The parental contribution each is expected to make towards college tuition will vary in each case's facts and circumstances. What the Court will do, is review both party's financial circumstances after the child applies for all financial aid.
Anytime you are reaching critical agreements regarding you and your family's finances, when it comes to your child's education and an expense as large as a college or university education, it's important to retain an experienced attorney. At the Bronzino Law Firm, LLC we help parents across Ocean County and Monmouth County, including Toms River, Point Pleasant, Spring Lake, Sea Girt, Brick, and Jackson, plan for their child's education in their initial child support agreement, and help them modify that agreement when it does not properly account for this key expense.
Why is there a parental obligation in Brick & Sea Girt, NJ for divorced parents to pay for college?
In the ground-breaking case of Newburgh v. Arrigo, 443 A. 2d 1031, NJ Supreme Court held that the parental duty to provide an education to children extends to the responsibility to provide a college education. As a result, New Jersey is considered the most liberal jurisdiction in the nation in terms of parental financial obligations for post-secondary education.
The ruling went on to say that, "generally parents are not under a duty to support children after the age of majority. Nonetheless, in appropriate circumstances, the privilege of parenthood carries with it the duty to assure a necessary education for children. Frequently, the issue of that duty arises in the context of a divorce or separation proceeding where a child, after attaining majority, seeks contribution from a non-custodial parent for the cost of a college education. In those cases, courts have treated "necessary education" as a flexible concept that can vary in different circumstances…financially capable parents should contribute to the higher education of children who are qualified students. In appropriate circumstances, parental responsibility includes the duty to assure children of a college and even of a postgraduate education such as law school."
Is a new spouse in Spring Lake, NJ obligated to pay for the college expenses of that party's child with a former spouse?
According to Hudson v. Hudson, 315 N.J. Super. 577, 582 while a party's current new spouse is not obligated to pay college expenses of that party's child with a former spouse, a current spouse's earnings may be relevant in deciding a parent's ability to contribute towards college expenses.
"A court cannot consider issues such as college contribution in a vacuum and disregard substantial economic benefits and financial resources inuring to the benefit of a parent as a result of a remarriage. But any analysis must remain focused on the underlying premise that a current spouse's contribution to the household does not create an obligation on such spouse to share in his or her spouse's parental responsibility for college expenses. The limit of a parent's college contribution should not exceed that parent's income whether earned, unearned or imputed."
Does a child's on-campus housing situation in Monmouth County warrant a reduction of child support?
In Jacoby v. Jacoby, 427 N.J. Super. 109 the court had to address the issue of whether child support payments should be lowered due to a child's on-campus living situation while at college. Citing a change in circumstances warranting a review of child support, the defendant father sought to reduce his payments because the college enrolled child chose to live on-campus. This prompted the plaintiff mother to request an increase in support payments to cover expenses that came with on-campus living.
Although certain expenses such as room and board may have lessened, others (e.g., furniture, clothing, luggage, household supplies, toiletries) may have even increased. The Court basically placed the onus on the father to demonstrate how the child's needs lessened since their enrollment. The Court further ruled that when appropriate, a parent could make support payments directly to the child instead of the other parent.
Does my husband's post-divorce inheritance in Point Pleasant, NJ mean an increase in his college contribution?
In Weitzman v. Weitzman, 228 N.J. Super. 346 the father's post-divorce inheritance which had to be shared with his children and his ex-wife, could also be used to calculate and modify the existing child support order. The Court held that due to this change of circumstance, a supporting spouse's post-judgment inheritance could be modified for support purposes, even though the parties' original financial circumstances would have prevented such payments. This ruling established that trial courts must consider modifications of support obligations, especially as it related to college expense.
Contact An Ocean County Child Support Attorney Today
Attorney Peter Bronzino strongly believes that by keeping each of his clients highly informed and involved throughout the legal process, and listening closely to their unique needs and concerns in any legal matter, he can better work to secure the resolution to whatever family law issue they are facing which best takes into account those same needs and concerns.
To speak with Peter Bronzino and our family law team today in a free and confidential consultation regarding your child support agreement related to college tuition, to request a child support continuation, or modify an existing child support agreement, please contact us online, or through our Brick, NJ office at (732) 812-3102.