Ending Alimony by Providing Evidence of Cohabitation
The Process of Ending Alimony Payments in New Jersey Has Been Simplified Through the Demonstration of Cohabitation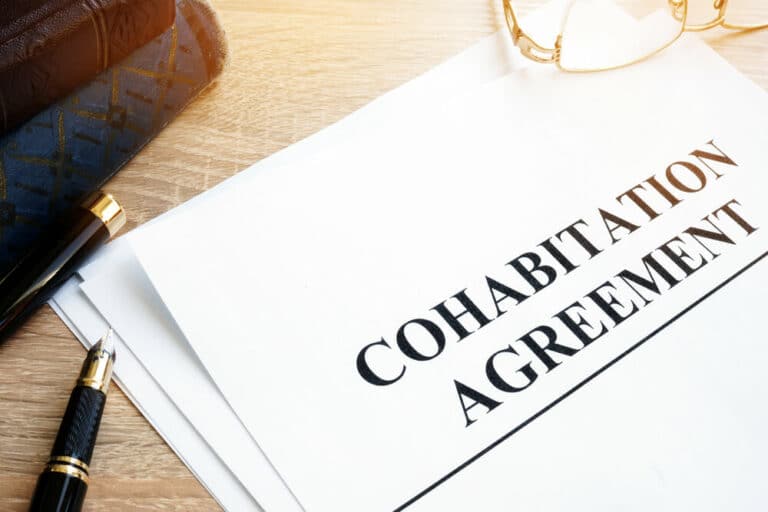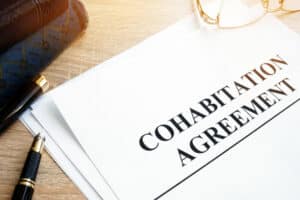 In Cardali v. Cardali, Docket No. A-25-22, decided August 8, 2023, the Supreme Court of New Jersey addressed alimony and cohabitation and what evidence is necessary to establish cohabitation before further discovery is allowed. According to the Cardali divorce decree, the defendant was to pay alimony until the plaintiff's cohabitation. New Jersey law defines cohabitation and the evidence that supports it. The defendant filed a motion to terminate alimony based on evidence of cohabitation, but the trial court denied the motion.
Proving Cohabitation: A Closer Look at the Defendant's Case in NJ
In the defendant's motion, evidence of cohabitation included a private investigator's report and the defendant's testimony that the plaintiff was in an 8-year relationship with someone, and that relationship amounted to cohabitation. The motion alleged that the plaintiff was in an intimate relationship, and though not technically cohabiting, she was essentially married.
The alleged cohabitating couple spent 44 of the 44 days together, according to a private investigator who observed them for that many days. Half of those days, they spent the night at one or the other's residence. They attended family functions and vacations together, as evidenced on social media, and carried groceries and personal items to each other's homes. The defendant claims the relationship is the same as a marriage.
A Prima Facie Case Establishes a Legal Rebuttable Presumption in NJ Supreme Court
The Supreme Court took up the case after an appeal and reviewed the prima facie (on its face or of first impression) case of cohabitation. At law, a prima facie case establishes a legal rebuttable presumption. That means a litigant bringing a cause of action, motion, or defense must prove their case with sufficient unrebutted evidence to convince a judge or jury, satisfying all the elements of the cause of action, motion, or defense per the law.
Notably, the court ruled that some but not necessarily all the relevant factors in Konzelman vs. Konzelman or in N.J.S.A. 2A:34-23(n) (the legislature revised the statute after Konzelman) can support a cohabitation finding to justify further discovery of evidence confirming cohabitation. N.J.S.A. 2A:34-23 contains the type of evidence sufficient to support a cohabitation finding.
Factors Used to Evaluate a Case of Cohabitation
The Supreme Court quotes Konzelman to characterize cohabitation as "an intimate relationship in which the couple has undertaken duties and privileges that are commonly associated with marriage." The Konzelman factors to consider are living together, intertwined finances, shared living expenses and household chores, and being known to family and friends as a couple. The amended alimony statute factors are like those in Konzelman, and the court found three of the six factors covered by the movant.
The six factors to proving cohabitation in the statute include intermingled finances in joint bank accounts or other joint accounts or debts; joint responsibility for living expenses; acknowledged relationship by friends and family; living together, spending a lot of time together, a long-term relationship and other indicators of an intimate relationship; sharing household duties; and an enforceable support promise to the alimony recipient by someone else.
Establishing an Intimate Relationship in the Case of Cohabitation
The court found that Cardali's ex had an intimate relationship as evidenced by the time they spent together day and night, the long-term relationship, the holding out as a couple to family and friends at family functions and on social media, and the shared household duties of grocery shopping and supplying both residences with household items.
The statute adds the two factors of determining an intimate relationship and the support obligation by another to assist in deciding where cohabitation exists. The significance of this case is clarifying the threshold prima facie showing of cohabitation with fewer than all the case law and statutory requirements to authorize further discovery.
Making a Case for Alimony Termination in the Spotlight
Without this clarification, those seeking to terminate spousal support may believe they must satisfy all the statutory factors to terminate or suspend an alimony award. Such a reading of the statute allows supported spouses to avoid losing alimony by merely maintaining two households with a new partner, even when the partners are all but married, but for the two residences.
The court went on to state that once the party making the motion to terminate alimony makes a primary (prima facie) case for cohabitation, a court should allow further discovery to get evidence supporting the financial intermingling or other points to the cohabitation criteria. After discovery, the court can confirm whether the moving party covered the six factors.
The Impact of Cohabitation on Economic Obligations
Now, those seeking to terminate or suspend alimony may find their path less burdensome when the grounds for the termination or suspension is the supported party's cohabitation. It may also deter those receiving alimony to skirt a termination by technicalities, such as lovers maintaining separate residences but essentially cohabitating. The Cardali decision is especially significant to those paying long-term alimony. A court orders alimony or spousal support to a spouse who needs help due to a substantial income disparity between the parties, either long or short-term.
Implications of the NJ Supreme Court Ruling Regarding Cohabitation Criteria
After this recent Supreme Court decision, more alimony payors are likely to file motions to terminate or suspend support when the payee has an intimate relationship. When they do, family law attorneys will be there listening to the relationship details. They will be making a mental checklist against the criteria set forth in the case and statutory law to establish cohabitation. You may not think you can terminate support because your ex and their new partner do not live together.
However, should they fit the criteria of Cardali, such as spending almost all their time together, sleeping at each other's homes, sharing household items, holding themselves out as a couple to friends and family, and maintaining a long-term relationship, your attorney may advise you to file your motion to terminate alimony. Consult a family law attorney at Bronzino Law Firm with experience in successful alimony termination motions and have us explain the factors delineated in Cardali. Then, we can assess whether you have evidence to show cohabitation, according to New Jersey law.
Contact our Brick and Sea Girt Offices to Find the Answers to Your Alimony and Cohabitation Questions
Our family lawyers at Bronzino Law Firm will research the law and apply the facts of your case to argue that your ex is either supported or has a substantial defrayal of expenses by their relationship and no longer needs your financial support. We appear in court with you to argue how your case fits the factors laid out in Cardali, even when you do not have evidence to support all the statutory considerations. Set up a consultation with a family law attorney at our offices in Brick or Sea Girt when you consider terminating spousal support. We assist clients like you, in Tinton Falls, Sea Bright, Middletown, Point Pleasant, Howell, Rumson, Asbury Park, and other Monmouth and Ocean County towns. Contact us today at (732) 812-3102 or connect online to discuss your particular case.