Private Investigators in Divorce and Custody Cases in NJ
The Findings of Private Investigators Can Influence the Outcome of Your Divorce or Custody Case in Monmouth County, NJ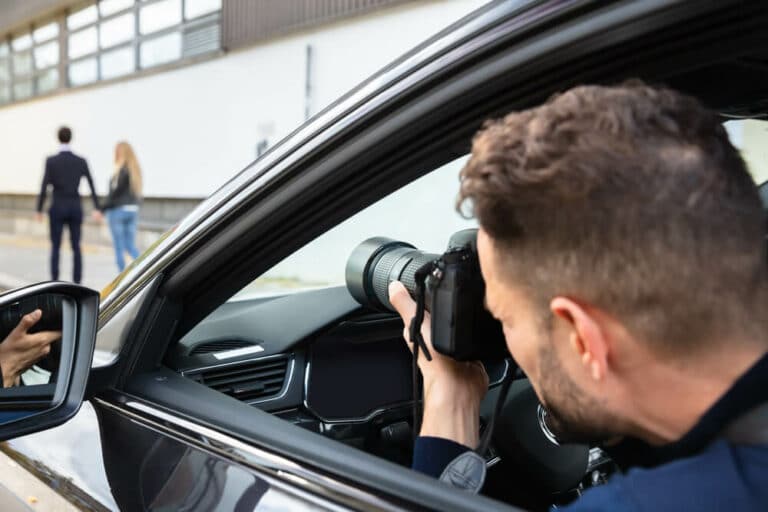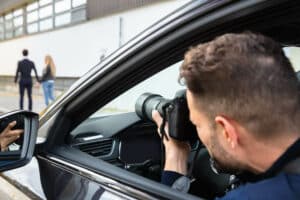 Navigating a divorce is anything but easy. Even if a couple gets along rather well and have decided to part ways, emotions can run high where such a stark transition is concerned, let alone one involving assets, finances, and children. New Jersey is a no fault state when it comes to divorce. This means that in New Jersey, a couple can seek a divorce without there being elicit fault on the part of one of the spouses, or for irreconcilable differences. Whether a divorce is based in fault or not, there may be some hidden information pertinent to the circumstances of the divorce that could make a difference in the divorce settlement, and the discovery process may not cess all of this information out. In such cases, it may be appropriate to hire a private investigator. Our team at The Bronzino Law Firm can help you determine whether using a private investigator in your divorce or custody case will help or hurt your chances of a just outcome and what the pros and cons of such a decision are. Contact us today to set up a free consultation regarding your family law case, and read on to learn more about using private investigators in New Jersey.
What is the Scope of a Private Investigator in NJ Divorce Cases?
Private investigators bring forth pertinent information about a person that normal routes are unsuccessful in uncovering. Because they have expanded legal access, private investigators are able to conduct background checks, track a person and their vehicle using technological devices and in-person pursuit, and peruse public records to discover information about someone's personal, professional, and financial history and dealings. Private investigators are also tasked with verifying the credibility of source information.
Common Methods and Techniques Used by Private Investigators
Private investigators conduct searches and surveillance to provide detailed information to their clients about the person involved. Because private investigators have legal access to documents that are not publicly accessible, they can conduct background checks, court documents, criminal records, and all public documents. Such searches constitute a preliminary approach to investigation utilized. Additionally, private investigators engage in various surveillance techniques. These include mobile or locational tracking, GPS satellite tracking, and technological forensics. There are very strict lines a private investigator must not cross to be in alignment with the law, and a good divorce attorney will help you request the type of information you need for your case while entrusting the private investigator with undergoing the legal means to obtain that information.
The Information Gathered by Private Investigators Can be Applied to…
When it comes to divorce, the actions and practices of a spouse can have a marked impact on how assets are divided and the divorce is settled. If a private investigator uncovers an extramarital affair, for example, the client can file for fault divorce due to adultery. The court will take into account such infidelity, and it will have a marked impact in how it decides the assets are divided in the divorce.
child custody and visitation
The central pillar of the Superior Court: Family Part's mission is to protect the best interests of any children involved in a divorce or custody hearing. As such, when a private investigator discovers that one parent has been financially irresponsible, abusive of drugs or alcohol, or involved in criminal or immoral activity, the court will take such behavior seriously when determining child custody. A parent's custody and visitation rights may be severely hampered or restricted depending on the nature of the private investigator's findings.
Alimony, or spousal support, is often awarded to a spouse who is at financial disadvantage and must take additional steps to reenter the job market or maintain the marital status quo after divorce. Particularly irresponsible financial behavior uncovered by a private investigator could lead to a spouse's alimony rights being taken away, or alternatively could lead to their being responsible for paying spousal support. Mani v. Mani involves alimony payments in a divorce involving fault.
How Evidence Collected by a Private Investigator Can Influence Divorce Decisions in New Jersey
In Mani v. Mani, a wife filed for fault divorce in New Jersey when she learned that her husband was having an affair. Because the wife was the primary asset holder, her husband sought permanent alimony. The court ruled that his alimony award would be substantially reduced due to his adulterous actions. As such, from Mani v. Mani we learn that spousal support privileges can be stripped based on the recipient's behavior in the marriage.
Thinking About Hiring a Private Investigator for Your Divorce Case? Talk to Our Attorneys and Study All Possible Angles in Ocean County, New Jersey
If you suspect that your spouse is engaged in unfaithful, irresponsible, or immoral behavior, contact us at Bronzino Law Firm today. Their actions could have a marked effect on your divorce case, custody settlement, or alimony payments. Our team has successfully represented clients in Sea Bright, Brick, Jackson, Holmdel, Berkeley, Rumson, Oakhurst, and across Ocean and Monmouth County for over a decade, ensuring that they receive fair compensation and preserving their rights in a divorce or custody hearing. If applicable to your divorce, we can assemble a compelling case through all available channels, including by working with private investigators to ensure that we have all information to support the case. Contact us at (732) 812-3102 today to learn how we can help you. Consultations are available anytime and provided free of charge.