Pregnancy and Divorce Lawyers Monmouth and Ocean County NJ
The physical and emotional demands of pregnancy are compounded with the stress at the loss of a marriage that is no longer viable.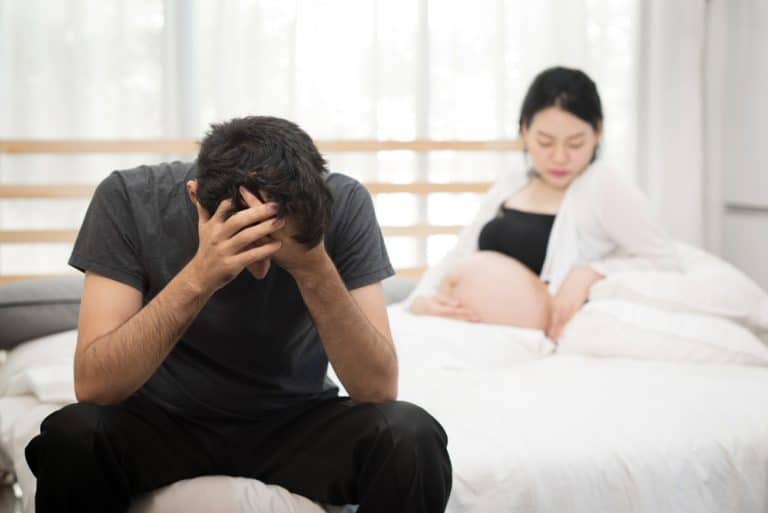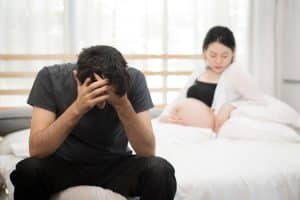 Realizing that your marriage must come to an end can be devastating at any time—but even more so when you are expecting. The physical and emotional demands of pregnancy are compounded with the stress at the loss of a marriage that is no longer viable.  Perhaps you are arguing about raising your child regarding religion, discipline, education, or other factors.  You could be dealing with infidelity or domestic violence.  Maybe there are questions about the child's paternity, or you and your spouse have drifted apart.
Before you do anything, it is imperative to seek legal counsel immediately and begin a three-pronged approach to prepare for your upcoming separation.
The health of the mother and baby is crucial.
The subject of healthcare is crucial.  A couple may not want to divorce during pregnancy because of the continuance of health care coverage for both mother and baby. However, the baby's father can be ordered to provide insurance until after the baby is born, regardless of their marital status.
In all cases following a divorce, an employer will no longer cover a spouse under an employee's healthcare policy. A spouse will have 60 days to notify the employee's health plan administrator that they would like to continue coverage.  They will be able to do so as long as they pay the healthcare plan premium.
Also, during a divorce, the court's temporary orders may mandate that a spouse continue to provide health insurance until a divorce is finalized.  If a spouse violates that order and drops a spouse anyway, the spouse who loses coverage can file a petition to violate the court order. The spouse will be required to add the person back to the policy and incur additional costs.
If the parties wait to be divorced until after the baby's birth, health care coverage continues uninterrupted for both mother and baby. Upon divorce, the mother will be responsible for her own health care coverage, and the baby will continue to be eligible to be covered by either parent.
Spousal Support is Important.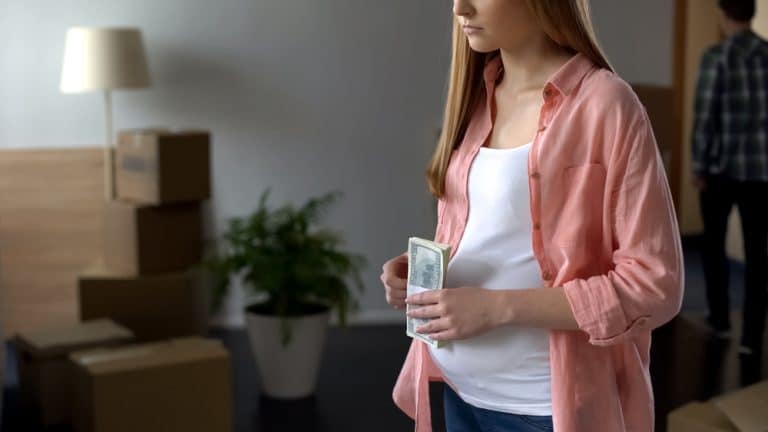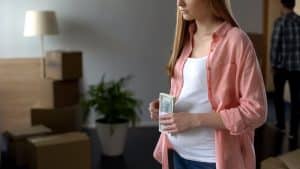 Alimony is often awarded to the lesser-earning spouse to help them adjust to life after the divorce to achieve financial independence. While a new mother may wish to stay home with the new baby, the courts are not obligated to impose that arrangement on the father. However, the timing of the birth can be considered when striking an alimony agreement.
A judge probably will not expect a new mom to go out and look for a job if she is not currently employed. If she is employed but does not have paid family leave, the other spouse will likely be expected to support her until she can go back to work.
Typically, alimony is awarded to the "dependent" spouse for a specific period of time.  In most instances, the amount and duration are determined based on how much time and money is needed for the recipient (dependent spouse) to achieve the standard of living that the parties enjoyed during the marriage.  In some instances (particularly in divorce cases involving long-term marriages), a court will order "permanent" maintenance.  In New Jersey, at the end of a divorce case, a "final" decision regarding the amount and duration of maintenance will be made by the court and/or agreed upon by the parties.
A Child Support Agreement is Crucial
An unborn child is not a legal person under the law in New Jersey. Custody cannot be filed for or determined until the child is born. You cannot actually file for custody during your pregnancy, but despite this, there are some things you can do to lay the groundwork.
In a child support case, the custodial parent (the payee) lives with the child most of the time and takes care of the daily responsibilities. The non-custodial parent (the payor) also has important responsibilities aside from providing financial support. Co-parenting is vital to maintaining a healthy relationship with your child. Although one person may have the day-to-day duties, taking shared responsibility is a key element in a child's support and success.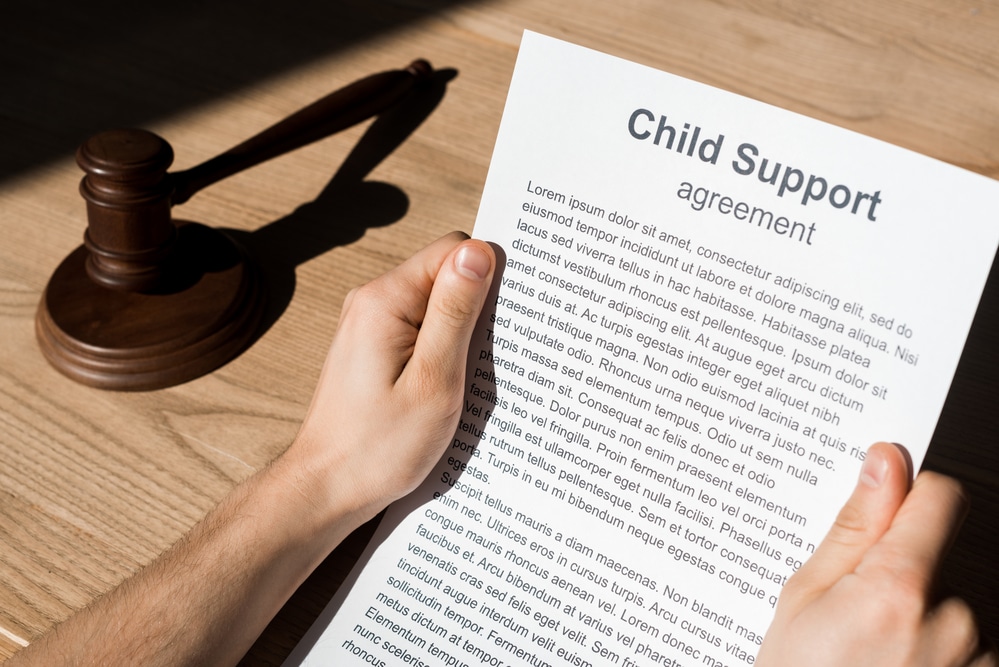 The biggest factor in calculating child support is how much the parents earn. Some states consider both parents' income, but others consider only the income of the noncustodial parent. In most states, each parent's percentage of time with the children is another important factor.
The fact is, having a baby is stressful, and the experience can challenge even the best of marriages. A baby's birth usually brings about role changes, lifestyle adjustments, and financial struggles that both spouses can find frightening. As the arguments increase, the tension may build until the divorce.
Contact a Monmouth County Divorce Attorney Today
There are many issues to decide when settling a divorce, and it can be stressful to have to wait until the baby is born to get things in motion. The Bronzino Law Firm, LLC has extensive experience helping clients with all divorce-related matters across Ocean County, NJ, including Brick, Jackson, Toms River, and Point Pleasant. He can get you prepared and have things in order so that you can move forward with your divorce when the time is right.
The people represented by our firm are the ones who determine what is most important, and we work with them to create a plan to meet their individual needs.
Feel free to contact us at (732) 812- 3102 or fill out our contact form.