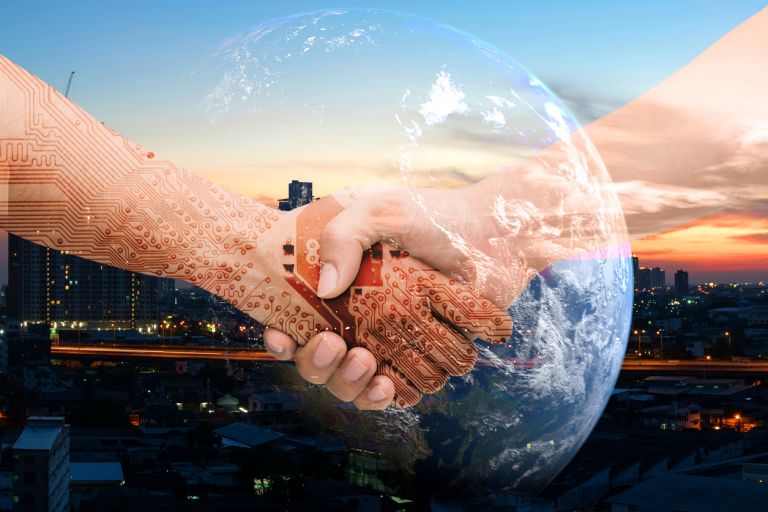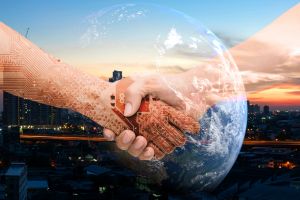 Since their inception, prenuptial agreements have allowed soon-to-be married couples to clearly define how their marriage will affect their individual and joint financial responsibilities for years to come. Prenuptial agreements can allow these couples to define which of the assets that each party brings to a marriage or financially co-mingled relationship will remain individually owned, which will become jointly-owned assets, and how these assets should be divided in the event that the marriage or relationship should end.
However, while prenuptial agreements and other marital agreements have traditionally handled more material assets such as homes and real-estate properties, investment accounts, retirement accounts, and privately-owned businesses, in recent years prenuptial agreements have begun to also address much more modern concepts related to things such as:
Intellectual Property
Student Loans
Social Media
Pet Custody
Stay-Home Parenting
So how exactly can your Ocean County prenuptial agreement, postnuptial agreement, or cohabitation agreement be modified to reflect these types of concerns, and what exactly do they mean? Let's take a look.
Toms River Prenuptial Agreement Lawyer – Intellectual Property
Laws regarding intellectual property are still rather undeveloped in comparison to our laws regarding more material types of property. Should your relationship end, what happens to the Youtube channel you or your partner created, your blog, your live-stream channel on Twitch.tv, or your ownership of an app you created for the app store?
To some of us, having concerns over the ownership of these things may sound silly, but in reality there are many people whose full-time work is creating Youtube and streaming video content, something which can be quite lucrative given enough viewership.
Retention of these properties as part of a divorce settlement agreement can be extremely important to the content creator, and by including terms for the ownership of these kinds of intellectual properties as part of your prenuptial agreement or marital agreement,  content creators can ensure that these properties remain under their control and unaffected during the dissolution of a financially co-mingled relationship.
Ocean County Prenuptial Agreement Attorney – Student Loans during Divorce
As the cost of higher education continues to increase to almost obscene amounts, younger generations almost always have thousands of dollars in student loans which need to be repaid. Deciding how debt will be divided and assigned during a divorce can be an extremely complex and contentious process in Ocean County. Considering the amount of debt that student loans can carry, including terms regarding student loans within a marital agreement can go a long way towards easing tensions within a relationship, and save a great deal of time, money, and stress should the relationship end.
Marital agreements can help couples to define which debts are jointly held debts, which are individually held, and how much each party should contribute toward the repayment of these student loan debts.
Brielle Marital Agreement Attorney – Pet Custody during Divorce
As discussed in our article from several weeks ago, and perhaps not that surprisingly, pet custody is becoming one of the most heavily litigated issues during divorces across the country. Of course, litigation of any divorce issue equals time, money, and stress, and one of the best ways to avoid this kind of conflict is to include terms for the custody of a family dog, cat, bird, etc within a marital agreement.
Again, this may seem unnecessary to non-pet owners, but for anyone who has developed a close relationship with a pet, working with your partner to create a custody plan for a family pet can be extremely important – whether that be some type of shared pet custody arrangement, or individual pet custody.
Silverton Divorce Attorney – Social Media and Marital Agreements
Another modern, emerging issue during many Ocean County divorces is that of Social Media – specifically what each party is saying/posting about the divorce, and even what they are saying and posting about their partner.
Not only can social media posts be extremely hurtful and cause the other party to be much less cooperative during the divorce negotiation process, they can also even paint one party or the other in such a light that a court of law looks unfavorably upon them, and penalizes them in divorce settlement issues such as child custody and alimony.
However, many couples are now including specific terms regarding social media posts during a potential future divorce. Prenuptial agreements and other marital agreements can easily allow couples to define what things can or can't be said on platforms such as Facebook, Twitter, Instagram, and more. In fact, including terms regarding Social Media posts within a marital agreement is becoming more and more "the standard" given just how impactful these posts can be on both the poster themselves, as well as the other party.
Point Pleasant Prenuptial Agreements – Stay-At-Home Parenting and Rehabilitative Alimony
Finally, while stay-at-home parenting is certainly not a modern concept, couples are more and more including terms related to a stay-at-home parent and rehabilitative alimony within their prenuptial agreements.
When one spouse or partner sacrifices their own education or career in order to be a stay-at-home parent and raise their children, should that couple divorce, the stay-at-home parent would almost always be entitled to rehabilitative alimony. Rehabilitative alimony is a specific type of alimony which is designed to allow the individual who has sacrificed their own financial earnings for the betterment of the family to obtain the education and job-training necessary to re-enter the workplace.
By including terms for rehabilitative alimony within a prenuptial agreement or other kind of marital agreement, couples can avoid lengthy and costly legal proceedings in the event that their relationship should end, and can allow both parties of a relationship to feel more secure in the future of the relationship itself.
Contact An Ocean County Prenuptial Agreement Attorney Today
The bottom line is that the many benefits of creating and entering into a prenuptial agreement or marital agreement have not changed. What has changed however, is the scope and flexibility of these types of agreements. As our society continues to develop new ways of interacting, living, and earning a living, so has family and divorce law, especially when it comes to prenuptial agreements, postnuptial agreements, and agreements for unmarried couples.
At The Bronzino Law Firm, we have extensive experience helping clients and families to draft, modify, validate, and contest highly complex and situation-specific marital agreements of all kinds in towns across Ocean County and Monmouth County, including Toms River, Point Pleasant, Brielle, Bay Head, Silverton, Manasquan, Brick, Jackon, Howell, Wall, and the surrounding communities.
Attorney Peter J. Bronzino believes that by working closely with each of his clients, and keeping them highly informed and involved throughout the process, he can best work to achieve the types of results which meet his clients unique needs and concerns when it comes to their legal, financial, and parental futures.
To speak with Peter Bronzino and our experienced legal team today in a free and confidential consultation regarding any kind of marital agreement, a divorce, a post-divorce modification or enforcement matter, or any other kind of family law matter, please contact us online, or through our Brick, NJ office at (732) 812-3102.