Spousal Opioid Addiction: Our Brick NJ Family Lawyers Are Here to Help
Serving Clients in towns throughout Ocean County towns such as Toms River, Wall, Point Pleasant, Asbury Park, Spring Lake, Brick, and all of Eastern New Jersey
New Jersey is facing an alarming opioid addiction epidemic. To combat this crisis, the Murphy Administration will receive three federal grants totaling $30.6 million to fight the opioid crisis through initiatives aimed at preventing overdoses and expanding treatment and recovery services. Substance Abuse and Mental Health Services Administration (SAMHSA) and Division of Mental Health and Addiction Services (DMHAS) are expected to receive $21,566,035 for a series of initiatives to expand access to Medication-Assisted Treatment (MAT), Narcan, and alternatives to opioid pain medication.
Can My Marriage Survive my Spouse's Opioid Addiction?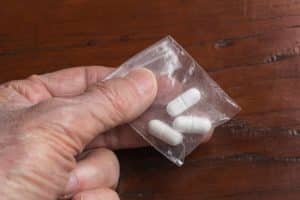 If you are married to an addict, the impact of watching someone you love go down a spiral of addiction, the same time as your marriage seems to be on a crash course towards divorce, can be devastating. With a 29% increase in opioid-related overdose deaths in New Jersey from 2016 to 2017, of which over 50% involved fentanyl and fentanyl analogs, it's clear to see how opioid addiction can have drastic effects on marriages and families.
This spike means it's not uncommon for spousal addiction to lead to either separation, civil union dissolution, or divorce. Opioid addiction is often stronger than the threat of divorce, and an indication of the level of your loved one's addictive illness, so it's critical for couples to seek professional guidance as an effective strategy for treating the illness and saving the relationship.
Encouraging Spousal Communication Between Addicted Spouses & Their Families
Having a spouse who lies, hides their addiction or makes promises they don't keep, may leave you wondering if you can ever trust your partner again. Communication between spouses and family members can be difficult or even non-existent in a relationship where addiction exists. You and/or your children may have trouble expressing your needs and may not want to contribute additional stressors to an already challenging relationship dynamic. Acknowledging the addiction and encouraging your partner to face their addiction and seek professional treatment, is a positive opportunity to participate in the therapeutic process together as a family through ReachNJ or Nar-anon.
It is vital to find a therapist or marriage counselor who can help you deal as a couple with the marital ramifications of substance abuse or who may be able to refer you to the New Jersey Division of Mental Health and Addictions Services' (DMHAS) inpatient/outpatient treatment options or their directory of physicians or facilities in your area.
SAMHSA's Behavioral Health Treatment Services Locator also provides a confidential and anonymous source of information for persons seeking treatment facilities for substance use, addiction, and/or mental health issues.
Can I Be Held Financially Responsible for My Spouse's Substance Abuse Problem in Ocean County, NJ?
As the partner of an addict, you may have dealt or be dealing with unacceptable behaviors (i.e., lying, chronic illnesses, cheating, domestic violence, etc.) and potentially be put in a position of legal responsibility for that person if they are engaged in reckless driving, driving under the influence (DUI/DWI) and injured someone or damaged their property, engaged in disorderly conduct, were charged with a drug crime, or to have been in possession of drugs or illegal prescription drugs, or who created a sizeable marital debt and other financial issues as a result of opioid addiction. Despite it not being your fault, if your spouse is required to pay damages awarded in a lawsuit or insurance claim or debt they incurred, more than likely this will mean using your hard-earned dollars or sweat equity to cover their mistakes.
Though distressing, filing for legal separation can help you maintain your marital status and free you from being financially tied to your spouse.
Is My Codependency Enabling My Spouse's Substance Abuse?
It's heartbreaking to watch someone you love in pain or struggling. Like all spouses of drug addicts, you'll need to learn how to avoid codependency, improve upon communication skills, and acquire healthy coping mechanisms for stress. Enabling one's spouse by consistently bailing them out of legal woes or the many other difficulties that result from addiction is not the answer. In fact, codependency or "rescuing behaviors" may delay your spouse's search for treatment and recovery. Support, treatment, and guidance from experienced mental health professionals and addiction specialists is essential.
Can Opioid Addiction Negatively Impact Child Custody Matters in Brick, NJ?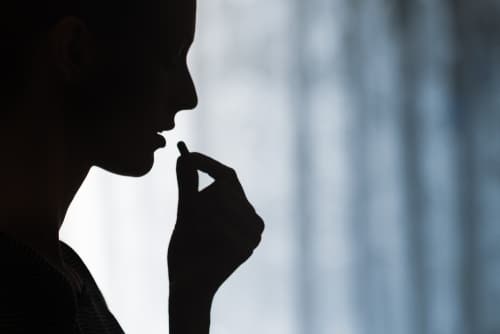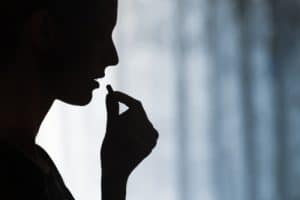 Parenting time relationships are negatively impacted by addiction and substance abuse problems. Children need stable parental figures and when a parent suffers from addiction, both parents are unavailable. There is also a lack of stability and consistency for the children. In addition, when a parent struggles with drug addiction, their child custody or parental rights may be affected. Though the Division of Child Protection and Permanency (DCPP) may remove a child from a parent if they abuse drugs, Family Court may also deny a parent custody, modify their child custody, or terminate their parental rights, if they have untreated substance abuse or addiction issues, and if they do not seek treatment of some kind. Fortunately, treating the underlying illness is often seen as critical to keeping and protecting custody and parental rights.
The Road to Recovery and Moving Forward
Your spouse's journey to get and remain sober is going to be long and difficult. If they're unwilling to get help, an intervention strategy might be necessary. Because professional intervention can be expensive, organizing something among friends and family might be more practical. Regardless of the treatment option your spouse chooses, it's essential they are surrounded with a support system that will hold them accountable to their commitment to stay clean.
Contact an Experienced Family and Criminal Law Team in Ocean and Monmouth County today
If your spouse has a history of addiction problems, he or she will usually be at a detriment in several aspects of the divorce. Courts take substance abuse issues very seriously, and there can be stiff repercussions in a divorce case for an addicted spouse, particularly when it comes to child custody.
If you are divorcing a spouse with substance abuse issues, you should contact a local family law attorney to help you with your divorce strategy. Contact us online or through our Brick, NJ offices by calling (732) 812-3102 today for a free and confidential consultation regarding your concerns and the role that a history of abuse has had on you and your family.