Despite Their Underage Condition, Minor Parents Still Need to Go Over Custody, Support, and Paternity Issues in Monmouth County Towns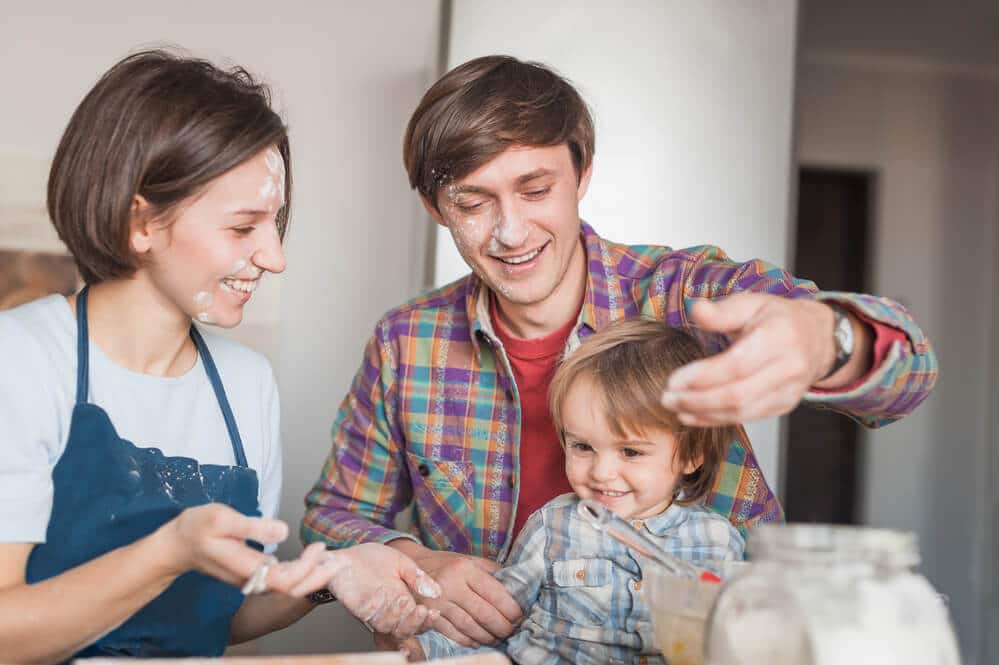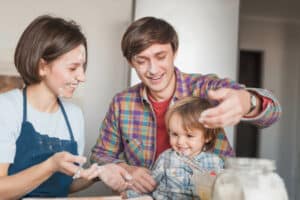 Teen parents are still parents. As such, they have the same responsibilities to care for the well-being of their child as parents who are of age. If you or your child is a teen parent and is fighting for custody of their child, or if you believe your grandchild is best served in your sole custody, contact us at Bronzino Law Firm today. Our team of family lawyers is experienced in helping teen parents and grandparents of children whose minor children have become pregnant in Freehold, Lakewood, Tinton Falls, Rumson, Middletown, Toms River, and towns throughout the Monmouth and Ocean County area to navigate New Jersey law as it regards child custody and child support so that the children involved can thrive. Read on to learn more about how child custody cases are approached when they involve teen parents under the age of 18 or grandparents of minors seeking child custody.
Is there a Distinction in Custody Arrangements if One or Both Parents are Under 18?
For the purposes of gaining child custody, there is no difference under New Jersey law if parents are under the age of 18; they are subject to the same rights and responsibilities. Underage parents can establish paternity for the purposes of custody without the consent of a parent or guardian. They can also seek physical and legal custody of their child and develop parent visitation arrangements with their co-parent and even grandparents following the same Superior Court: Family Part procedure as adult parents. However, while teen parents have full rights to their children regardless of the fact that they are legally underage if it is deemed that it is not in the best interest of the child to be in the custody of one or both of the teenage parents, grandparents can seek custody.
Can Grandparents Intervene and Ask for Custody in NJ?
Grandparents of the child of underage parents do not have any extended rights to child custody. The Superior Court of New Jersey will rule in the best interest of the child, and usually, that involves being in the physical and legal custody of both parents or engaging in some custodial arrangement that gives the child ample and consistent visitation with both parents. Teen parents will likely have a harder go of it because of emotional immaturity and lack of financial establishment, but they enjoy full rights under New Jersey child custody law.
If grandparents believe that the child's best interests are threatened by being in the custody of underage parents because of domestic violence, drug abuse, criminal activity, or other threats to the child's welfare, they can seek physical and legal custody of the child.
What is the role of the Grandparent's Rights in Teenage Parent Cases?
Grandparents' rights give grandparents the right to seek legally enforced visitation with the child. Grandparents who seek established visitation plans will need to go before the court to discuss their reasons for seeking court-ordered grandparent visitation, the nature of their relationship with their grandchild and child, the specific positive impact they believe regular engagement will have on the grandchild, and history of domestic or drug abuse, among other relevant issues.
Determining Child Support for Teenage Parents in NJ
Like all parents, teen parents who have physical and legal custody have the right to seek child support for their child. Child support is ordered by the Superior Court: Family Part as part of the custody hearing and will be enforced as such. The court may have to establish paternity for the purposes of determining child custody and requiring child support through a DNA test or a father's submission of Acceptance of Paternity.
Contact a Child Custody Lawyer Regarding Teen Parent Cases in Freehold, Toms River, and Surrounding Areas Today
Child custody cases involving teen parents can be conflicted and emotionally taxing. Because they often involve grandparents who seek to raise their grandchildren in place of their child and their grandchild's other parent, they require the experienced legal counsel of a custody attorney who understands just what's at stake in such a sensitive matter that will determine a child's future outcomes. If you are under the age of 18 and are seeking custody of your child, or you are a grandparent seeking custody of your underage child's child, you need legal representation you can rely on when the stakes are this high. At the Bronzino Law Firm, we serve clients in Red Bank, Mantoloking, Lavallette, Little Egg Harbor, Manchester, and throughout Ocean and Monmouth County. Contact us at (732) 812-3102 to schedule a free and confidential consultation today.