The Direct and Indirect Impacts DUI Charges on Divorce and Custody Arrangements
Beyond the Potential Consequences You Face for a Conviction in New Jersey, DWI Charges Can Have Negative Implications for Your Family Law Case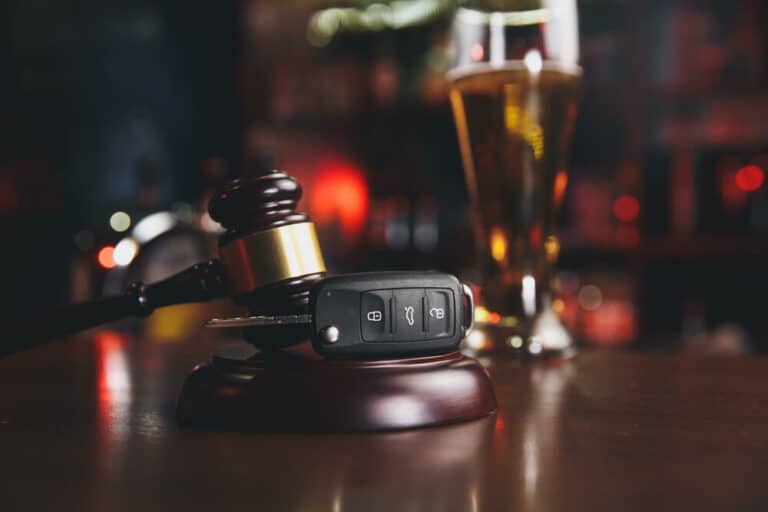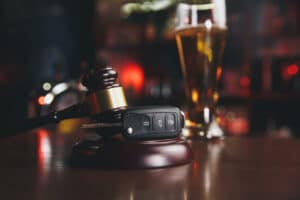 A divorce is a complicated process that takes a toll on both spouses mentally, emotionally, and financially. There are seemingly countless issues to navigate in arriving at a divorce settlement. These issues are multiplied, however, when a parent has been charged with a DWI in New Jersey or is charged during the course of the divorce proceedings. Read on to learn more about how a New Jersey DUI offense can impact a divorce case, particularly as it relates to determining child custody, and the potential implications for a custody arrangement that has already been decided in a family law matter.
What Happens in a Divorce when One Spouse gets a DWI in NJ?
A DWI can affect a divorce in direct and indirect ways. In addition to amplifying conflict or complication between you and your spouse in reaching an agreement on finances and determining child custody, there is the indirect mental and financial stress it places on the party that has been charged with a DWI.
If a divorcing party is charged with a DWI during the divorce settlement proceedings, they must determine with their spouse and attorneys whether associated fines and attorney fees will come from individual or marital funds. If the charge leads to a conviction that requires jail time, the divorce proceedings may have to wait. This places a huge financial and mental burden on the party convicted, as well as burdens the ex, who must wait to finalize the divorce proceeding and receive closure. As one can imagine, a DUI conviction during or before a divorce case can also greatly impact child custody.
Child Custody Can Also Be Influenced by a DUI Charge
The Superior Court: Family Part is most interested in ensuring that the child's wellbeing and best interests are at the center of any divorce proceeding and child custody case. As such, when a parent is convicted of driving under the influence of alcohol or drugs in New Jersey before or during a child custody case, there is a large likelihood that such a conviction will adversely impact their chances of obtaining joint legal and physical custody. The Family Court is more likely to grant the parent that is not considered to have a drinking or substance abuse problem majority custody as an alternative arrangement to one that could risk the safety and wellbeing of the child.
New Considerations Since the 2019 Updated New Jersey DWI Law
In 2019, New Jersey became the 34th "all-offender" state, by which all people convicted of a DWI involving alcohol intoxication, whether or not it was their first offense, would be subjected to installing an ignition interlock device in their car. The person must blow into the ignition lock to show a blood alcohol level below .05 percent in order to start the vehicle or continue driving it during travel. The change tightened DWI law by requiring that all convicted drunk driving offenders use an ignition interlock lock regardless of the extent of their blood alcohol level for the original DUI, meaning this penalty was no longer obligatory only for intoxicated drivers that registered higher-range blood alcohol concentrations at the time of their DWI arrest. In doing so, it created a safety filter ensuring that all offenders who are still on the road must be constantly conscious of their blood alcohol level in order to drive their car in the months or years imposed for the interlock after their conviction and/or license suspension.
Peace of Mind for the Parent not Charged with a DWI
Inevitably, the parent who has not been charged with a DWI will feel more secure about their child's safety when the convicted parent has to blow into an ignition interlock in order to start the car. During a divorce or during visitation, knowing that the other parent cannot drive when under the influence of alcohol and in the presence of their child is huge, though not a complete, relief.
Using a DUI Against the Other Parent in a Custody Dispute or Divorce
Having the guidance of a skilled divorce and family law attorney is essential in such cases, as there are major elements in a divorce or custody settlement that can shift because of a DWI charge. As noted, Family Court Judges are primarily interested in the best interests of a child. As such, if one of the parents involved in a custody hearing has been accused or convicted of a DWI, it is likely to help the other parent in obtaining majority custody.
Legal custody is less likely to be impacted by a DUI charge than physical custody, as the physical custody of a child inevitably requires more time with the parent, including more time spent driving, during which the parent accused or convicted of driving under the influence may be prone to repeat such behavior. This, of course, can be perceived and argued to be dangerous for the child's safety. Family law cases involving children always heir on the side of caution so as not to place children at risk.
On the other side of the situation in the case of a divorce when your spouse has been arrested for DUI, a family law attorney can help the non-offending or convicted spouse ensure that the ex's own finances are used for legal costs associated with the DWI case and not marital expenses. It is important to also demonstrate to the court that you are substantially better-suited to care for your children on a regular basis.
Defending Against DWI Impacts on Your Divorce or Custody Case
If you have been convicted of a DWI, you need to ensure that a skilled family law attorney is helping you to defend yourself in your divorce and custody hearing, as it is likely that your ex-spouse is going to attempt to defame your character in service of receiving an upper hand in asset distribution, spousal support, and particularly custody of your child. A skilled family lawyer can help the accused parent fight to prove their parental fitness and argue for the best possible agreement in other areas like asset division and financial preservation.
Worried about a DWI and Custody or Divorce Ramifications? Contact Our Ocean NJ Family Lawyers Today
Have you been charged or convicted of a DWI and are in the process of a divorce or custody hearing? Or do you have an ex who has been convicted of DWI, and you want to ensure your family's safety in a divorce? At The Bronzino Law Firm, we are deeply familiar with these types of family law situations, having gained valuable experience representing clients in many types of divorce and custody proceedings with various backgrounds and outstanding issues, including past or outstanding DUI charges against one of the parties involved. With a local presence in Monmouth and Ocean County for over a decade, our lawyers have achieved many beneficial outcomes for clients in Rumson, Red Bank, Wall, Middletown, Point Pleasant, Brick, Ocean Township, and surrounding communities. Contact a member of our team at (732) 812-3102 or complete our online form for a free and confidential consultation today.