Despite Impact of COVID-19 & Social Distancing Limitations, NJ Judicial Staff Work Diligently to Ensure Justice is Served Securely & Safely
With court hours based on a county-by-county decision, these measures and options to operate remotely to a certain extent ensure that both the staff and the public everyone can stay healthy and safe.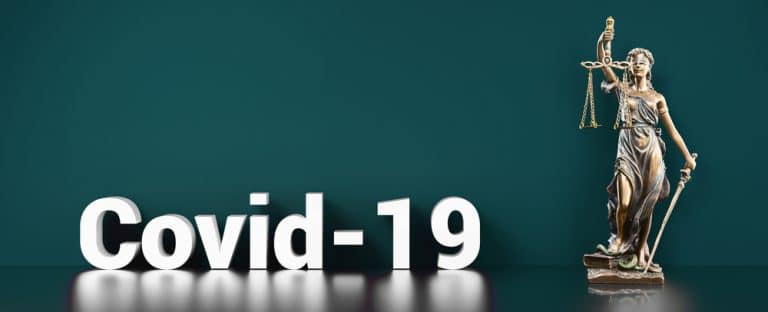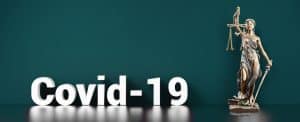 COVID-19's significant impact on the New Jersey Judicial system can easily be seen in the volume of curtailed court proceedings and backlogged trial court cases. Although all federal civil and criminal jury selections and jury trials have been postponed until January 4, 2021, the courts are working diligently to ensure that justice and other court services can be served and transacted remotely as well as securely.
According to recent NJ state guidelines and information, both Superior and Municipal Courts have resumed some in-person court services. A limited number of judges and judicial staff work on-site each day to accommodate attorneys, litigants, and public members with scheduled appointments or legal proceedings.
With court hours based on a county-by-county decision, these measures and options to operate remotely to a certain extent ensure that both the staff and the public everyone can stay healthy and safe.
If you have received a Municipal court summons or have a scheduled hearing, now more than ever is the time not to ignore these appointments or delay seeking experienced legal guidance. Being convicted of a crime in a NJ municipal court can result in jail time, heavy fines, loss of driving privileges and seriously impact your employment, educational, and housing opportunities, and result in a permanent criminal record.
This means protecting your rights by keeping on top of any scheduled hearing, motion, conference, or other legal matter and having a knowledgeable lawyer on your side to answer questions about application deadline filings, family law matters, or exploring your legal options. Also, courts aren't eager to create an additional backlog of divorce and family law cases either. Sometimes, alternative methods of resolving disputes such as mediation or arbitration may be more effective and economically sound alternatives to facilitate settlements agreeable to all parties.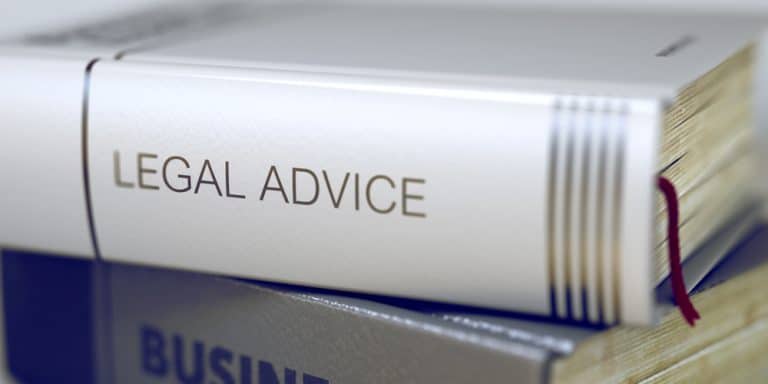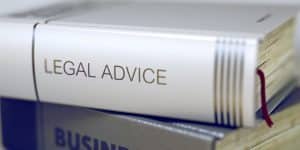 No matter the kind of family law issue, criminal case, real estate transaction, or municipal court summons, Bronzino Law Firm, LLC is ready to begin helping you today. Since the beginning of the pandemic, we have provided our clients with the same level of quality legal services and representation as always, targeted to their needs. Conveniently located in Brick and Sea Girt, New Jersey, we know how stressful these situations can be and are dedicated to providing highly attentive, effective, and knowledgeable legal counsel to each of our clients. With our honest, communicative, and dedicated approach to handling any legal issue, we can find solutions to and overcome even the most difficult issues.
Schedule a free and confidential consultation to discuss your case today by contacting us online or calling our Brick, NJ office at (732) 812-3102.
Have You Missed a Court Date? Are You Wondering What To Do?
Unexpected events happen, which may prevent someone from being able to make their court appearance. In one of our recent articles, "Consequences of Failing to Appear in Court or Respond to a Court Summons," we discussed how if you or someone you love in New Jersey missed a court date for a traffic violation or a criminal offense or needs guidance on resolving a license suspension, arrest warrant, or an outstanding case, you must consult an experienced attorney who can best present your unique circumstances and explains your missed court appearance. Thus, possibly minimizing or avoiding any resulting penalties.
Open and honest communication with one´s legal counsel can provide context, prevent misunderstandings, arrest warrants, or time spent away from loved ones. Besides, a strong defense of the underlying charges can increase the chances of an acquittal or reduction to a lesser charge.
How Does Your Office Communicate With Clients During the Pandemic?
Since before the pandemic, The Bronzino Law Firm, LLC, has been committed to safely and securely serving and communicating with clients. We understand and believe that each client is different, with unique needs and goals, and as such, unique strategies must be crafted for each case to settle them for our clients favorably.
We want to keep our employees, as well as our clients and potential clients, safe, so our new integrative approach of email, phone, video chat apps, and video conferencing options gives our clients the personal connection and quality service they have come to expect from us, combined with the comfort that modern technology and the internet provides.
Does Your Office Support Client In Remote or Virtual Court Proceedings?
As the digital transformation of virtual court proceedings has tried to meet the challenges the pandemic has placed on the judicial system, it has also exposed numerous social challenges and discrepancies between internet access and connectivity.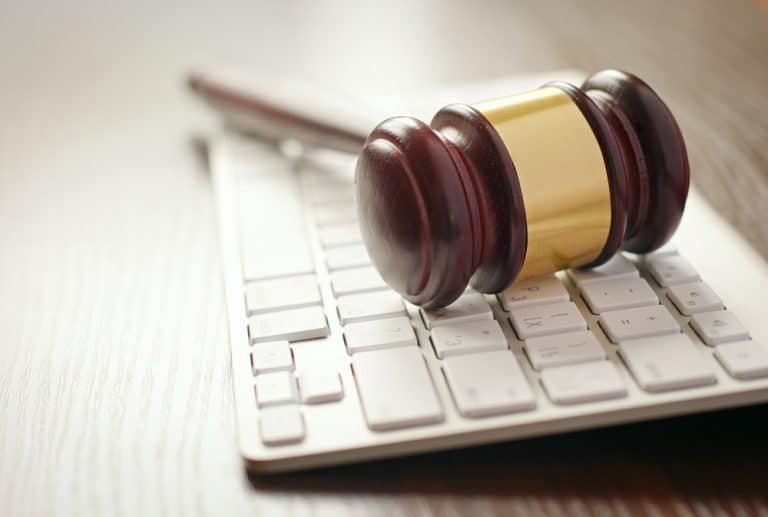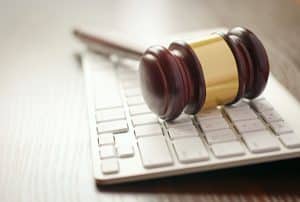 As lawyers, we are committed to eliminating any disparities, in the same way, we would in a physical court, by ensuring that if our clients are using technology remotely (i.e., via our office), they can still get justice. Just imagine how not having access to more modern means of internet connectivity (i.e., somewhat modern laptop or computer, high-speed internet) and the connection is lost or dropped or how lacking an environment conducive to properly hearing the proceedings or sufficient privacy to give testimony, could affect a client's remote hearing case.
We work with our clients to ensure they can focus on protecting their rights and seeking justice by supportively guiding them through this "new normal" of a remote judicial process.
Contact Our Monmouth County Family Law Firm Today
At the Bronzino Law Firm, LLC, our experienced attorneys provide our clients with the necessary support to negotiate with local courts, protect their rights, and ensure their and their family's future so that they can move on to a place of calm and stability.
If you would like to schedule a free, confidential consultation with a member of our team today regarding a municipal court summons or any family law issue you may be facing, please fill out the online form or call our Brick or Sea Girt office at (732) 812-3102 to learn more about your legal options.