Ocean and Monmouth County Harassment and Domestic Violence Attorneys
Harassment Attorneys Serving Toms River, Wall, Point Pleasant, Asbury Park, Spring Lake, Brick, and across the Jersey Shore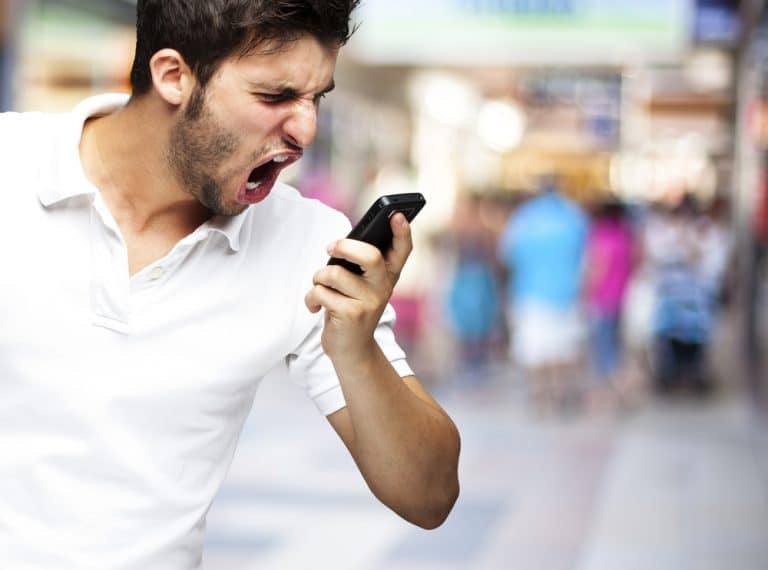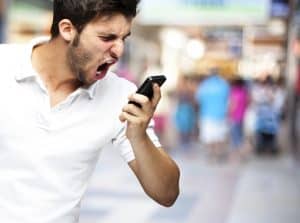 In New Jersey, if an ex-partner calls multiple times, the repeated molestation can be considered in the court of law as reasonable cause to grant a restraining order. Under the New Jersey Prevention of Domestic Violence Act, repeated phone calls can be argued as domestic violence in the Superior Court of New Jersey, Family Part. Specifically, the case could be made that your safety and your family's safety have been placed at risk by the persistent, unwelcome intrusion.
What is considered harassment under the NJ Code of Criminal Justice?
According to the New Jersey Code of Criminal Justice 2C:33-4, harassment is any form of communication made anonymously, repeatedly, or at inconvenient hours, using offensive language or other manners that are likely to cause alarm.
Is harassment a form of domestic violence under NJ law?
Yes. The New Jersey Prevention of Domestic Violence Act lists harassment, including cyber harassment, as a form of domestic violence in New Jersey. In order to be considered domestic violence, the parties involved must have been in a relationship of marriage, separation, divorce, living together, dating, or having a child in common.
Other forms of domestic violence as outlined by the New Jersey Prevention of Domestic Violence Act are
homicide
assault or any act risking bodily harm
threatening communication
kidnapping and false imprisonment
sexual assault
lewdness
burglary
criminal trespassing
stalking
coercion
failure to comply with a domestic violence order
What can I do in the case that someone is harassing me?
Because harassment is a form of domestic violence, it can be considered grounds for the filing of a restraining order. In order to file for a restraining order, one must appear at the Domestic Violence Unit of the Superior Court/Family Division of New Jersey, or at a local police station in the case that the Superior Court is closed, to file a complaint.
If harassing communication happened in addition to physical abuse, a criminal charge may be filed alongside a complaint and request for a restraining order. A restraining order and a criminal charge are not the same, though they may be filed together or absent one another.
How is a restraining order obtained?
Upon filing a request for a restraining order at the New Jersey Superior Court Domestic Violence Unit, a domestic violence staff member will interview the plaintiff. After the interview will be scheduled a hearing with a domestic violence hearing judge to determine whether a Temporary Restraining Order, a TRO, will be issued.
If a TRO is issued, a date will be set for a Final Restraining Order (FRO) hearing within 10 days. Both the plaintiff and defendant are expected to appear at the FRO hearing.
At the FRO hearing, if a judge finds that an act of domestic violence such as harassment has indeed occurred, a FRO may be placed, prohibiting the defendant from making any further communications to the plaintiff or approaching the plaintiff's place of home or work. A FRO does not expire.
Check out the following resources for further information regarding domestic violence support in New Jersey:
NJ Domestic violence-related inquiries
609-815-2900 ext. 5-5350,
24 Hour Hotline: 1-800-572-SAFE
TTY: 1-888-252-7233
National Domestic Violence Hotline
1-800-799-SAFE
New Jersey Coalition to End Domestic Violence
609-584-8107
TTY: 609-584-0027
Contact a Brick and Sea Girt New Jersey Domestic Violence and Harassment Attorney Today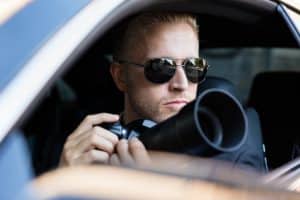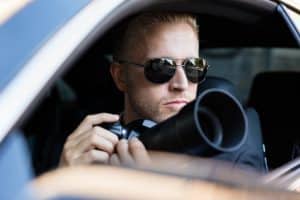 If your ex-partner has been calling repeatedly, making crude or threatening communications, or otherwise harassing you, you have a right to seek legal protection from further interaction under the New Jersey Prevention of Domestic Violence Act. After filing a complaint with your local New Jersey Superior Court Office or police department, contact a member of our team today to schedule a consultation reviewing the next steps.
Peter J. Bronzino we take all criminal defense, domestic violence, and restraining order cases very seriously; and harassment is not an exception. Lean on our experience assisting clients across New Jersey, including towns like Toms River, Wall, Point Pleasant, Asbury Park, Spring Lake, Brick, and all of Eastern New Jersey. We will work with your personal case to determine the best steps to follow to protect yourself and your rights no matter your circumstance.
Contact us online or call our Brick and Sea Girt offices at (732) 812-3102. today for a free and confidential consultation regarding your potential harassment, domestic violence, and/or restraining order case and how we can best serve your individual needs.