What to Know about Guardians ad Litem (GAL)
The best interest of the child is the supreme goal of a Guardian ad Litem, called upon in family law cases where custody and visitation issues exist.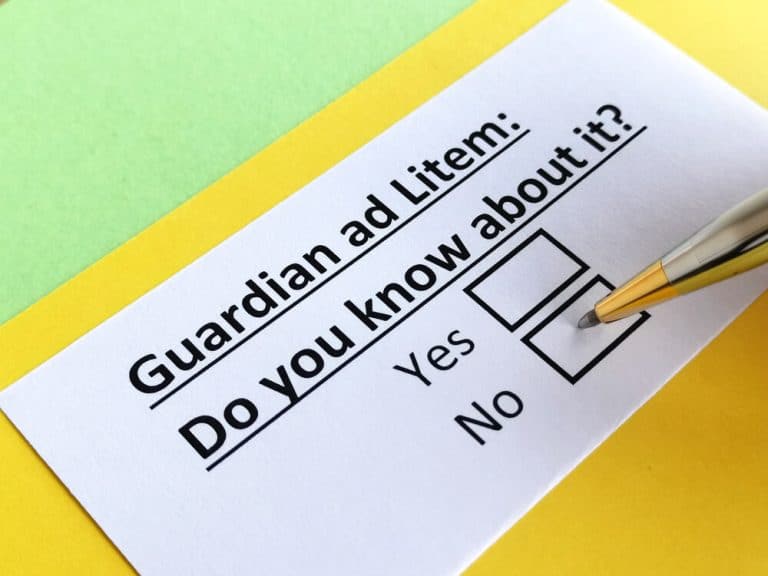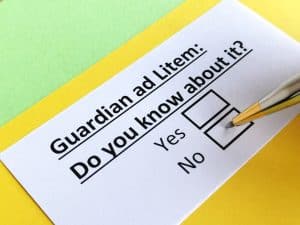 In divorces, custody battles, and child protective services cases, decisions rest on the best interests of each child. Best interests include where and how a child thrives by meeting their security and development interests. Thus, the child's education, healthcare, and safety needs weigh heavily in a court's custody apportionment when parents have a contested custody or a department of child protection and permanency (DCPP) case. Often the court relies on a third party to represent the interests of children in disputes. As the voice of the children, the guardian ad litem (GAL) plays a critical role in the court's decision.
At Bronzino Law Firm, our talented family lawyers provide support, guidance, and skillful representation in custody and parenting time disputes in Toms River, Jackson, Point Pleasant, Bayhead, Lacey, Brick, and towns in Monmouth and Ocean Counties. Contact our offices at (732) 812-3102  today to schedule an appointment or a free consultation to discuss what steps you can take to protect your rights in a guardian ad litem case and how our lawyers can help.
Characteristics of a Guardian ad Litem (GAL) in New Jersey
When you are fighting a highly contested battle for child custody, visitation, or parental rights, a guardian ad litem is a lawyer, mental health professional, or other suitable people who you will get to know. So, if you and your spouse are vying for primary custody in a divorce, the court has the authority to appoint a GAL, though they use this option sparingly. However, only lawyers can represent children whose parents face abuse and neglect accusations, as when the state threatens to terminate their parental rights (N.J.S.A. 30:4c-15.4). Known as law guardians, these lawyers speak for the children they represent, a mouthpiece for their desires and complaints, and advocate for their best interests (N.J.S.A 9:68.23). The court also appoints the law guardian.
Understanding the Role of the Guardian ad Litem (GAL)
Thus, when an evaluation of the parents is part of a divorce or custody dispute or a minor child is a party to the court action, the guardian ad litem determines and promotes the children's best interests to the court. On the other hand, the legal guardian participates in court proceedings involving the dispute, including cross-examining witnesses and appealing court decisions. Whereas the legal guardian is the lawyer for the children, representing them as a party in a dispute, the GAL reports to the court what the children want and what other professionals recommend after an investigation and evaluation of the involved parties. The GAL must interview the children, parents, siblings, and other relevant parties to investigate and evaluate the child's circumstances. They obtain documents, such as school, health, and police records about the family and hire experts like counselors, therapists, and lawyers for the children, if necessary and approved by the court. They also speak with lawyers for the parties.
Key Information Gathered by the Guardian ad Litem
The GAL's investigation and evaluation are for informing the court of the child's best interests. The GAL's research, interviews, summaries, reports, and assessments are one component of the court's overall determination of what constitutes "best interests," including the relationship of each parent to the child, the relationship between the parents, the child's relationship with their siblings or others in the household, and the safety and stability of the home. For example, looking at the parents, the court wants to see the parents are mentally and physically capable, able to communicate, and free of substance addiction and domestic violence incidences. In addition, the court examines their education, employment, and willingness to accept custody responsibilities.
Factors Considered by the NJ Family Courts
Each parent's situation, their ability to reliably maintain a parenting schedule, the proximity of their residences, and the quality time each parent spent with their child before separation are factors for the court. In addition, the court considers the child's age, needs, education, and preference if old enough (N.J.S.A. 9:2-4A). So, if one parent works nights and lives alone, they might not be able to meet the child's or children's safety needs. However, a court or lawyer may have a creative solution to address the overnights, perhaps awarding custody or visitation to the parent on their days off. A party may be willing to change jobs to gain custody. And if either parent abuses substances or has a history of driving after drinking alcohol, the court may consider that parent an unsafe parent. But typically, each parent's situation or lifestyle may not best fulfill the child's needs in some way or another, and an evaluation of all factors is necessary to determine where the child should live.
Importance of Having the Advice of a Family & Custody Lawyer when a Guardian ad Litem is Called in Your Case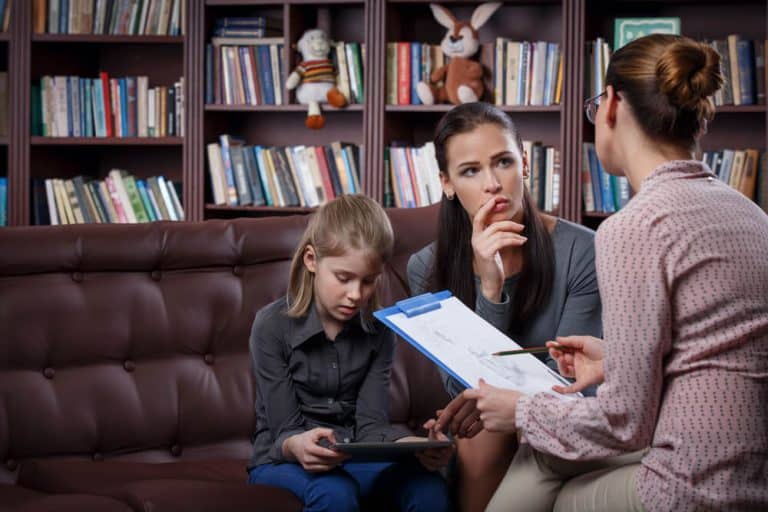 When the court appoints a guardian ad litem or a party requests one, both parents should know what they do and what to expect. They should know the role of the guardian ad litem and how that involves each parent. Before an investigation begins, each parent must understand their interview answers become critical in a court's custody and visitation decision. As such, a parent's preparation is crucial to advancing their interests or, in the case of parent termination cases, to protect their parental rights. Hiring a family law attorney guarantees that a parent knows what questions a guardian ad litem might ask, how the interview affects the case's outcome, and what evidence the parent might provide to enhance their position as a responsibly bonded parent to their child.
Get Representation from Point Pleasant Family and Custody Lawyers
Contact a family lawyer at the Bronzino Law Firm for advice and representation if you are in a contentious custody or visitation dispute with your co-parent. Our lawyers in our Brick and Sea Girt locations can prepare you for an evaluation and the court's best interests criteria by highlighting your parental strengths and strong relationship with your child or children. We have years of experience identifying and presenting your most vital attributes and profile of a loving, responsible parent and willingness to do whatever it takes for your children. We can also recommend you take parenting classes, change your living situation, or make other changes to show the court your earnestness in gaining custody of your child if there are additional hurdles that need to be addressed. In a word, our family law and child custody lawyers can prepare you for the preparatory phase of the custody hearing and every aspect that comes after.
We can cross-examine witnesses and your co-parent at a custody hearing, defending your interests and deflecting accusations of parental neglect, disinterest, or inability to meet your child's needs. A custody hearing is a trial that includes your testimony, your co-parent's testimony, and that of the guardian ad litem and other experts who have counseled or treated your child. It takes legal prowess and long preparation to win a custody battle. Thus, hiring an expert family lawyer who regularly deals with guardians ad litem and their importance for your case is your best move. Call (732) 812-3102  or fill out our online intake form to get in contact with a family law attorney on our team for your custody case involving a guardian ad litem in Holmdel, Red Bank, Lakewood, Neptune, Freehold, Sea Bright, Bay Head, and across Monmouth County and Ocean County.