Child Custody Disputes and How They Are Handled in New Jersey Family Courts
Family Law and Child Custody Lawyers' Providing Legal Guidance for Child Custody Disputes in Toms River and Freehold, NJ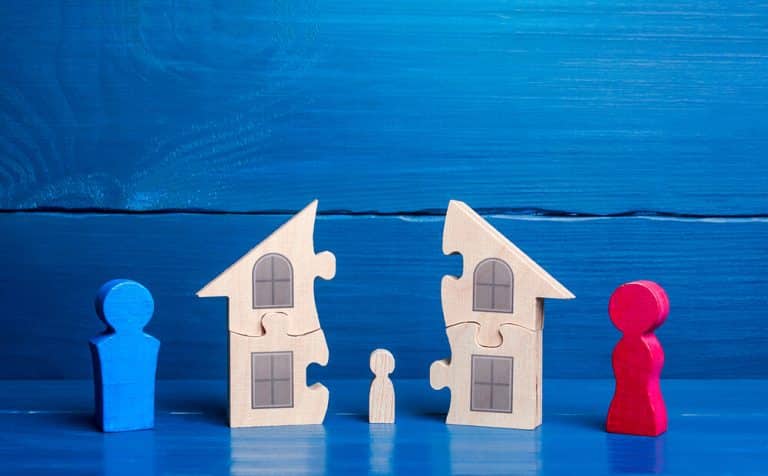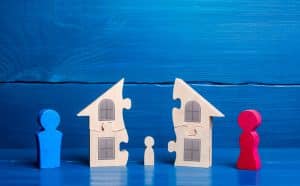 The most challenging part of divorce, separation, and paternity actions is the children. Hopefully, disputing parties want to do the best for their child, but what that means to each person varies. So, if your mother stayed home to raise you and your father worked full time, you may believe your children deserve the same. But gender roles do not necessarily determine who is best to spend more time with the children. Many other factors come into play when a court looks at two parents. Through the eyes of the family court, the child's best interests are paramount. Ideally, any child is best served by having a healthy relationship and ample time with both parents. Sometimes, that is not possible. In New Jersey, as in other states, child custody is a two-part examination of legal and physical custody, which is the basis of any child custody disagreement. In child custody battles, each party vies to assert their custodial rights, often over and above the rights of the other. Child custody disputes are inevitably messy, which is why you need a highly competent, prepared, and dedicated child custody lawyer on your side.
The attorneys at The Bronzino Law Firm, LLC, are committed to helping parents in your situation. Our aggressive family lawyers will do everything we can to preserve your parental rights and prove your case in the midst of a custody dispute. We help clients with all aspects of child-related family law matters in Point Pleasant, Brick, Rumson, Red Bank, and other towns throughout Monmouth and Ocean County, NJ. To talk to a lawyer about your child custody case and what can be done to move forward, call (732) 812-3102 or contact us online for an absolutely free consultation.
Custody Issues When Determining Housing
When parties separate or divorce, they must figure out how one household becomes two. And in some paternity actions, parents have never lived together. In any case, either the parties work out custody, usually with the help of lawyers and mediators, or a family court judge decides. Some couples can agree on most details but need the court to be the final arbiter for the one or two issues they cannot resolve. However, in child custody battles, the parties cannot agree on the necessary matters to raise kids in separate households. The difficulty may be due to one or both parties. For example, a parent who has a history of overbearing control and abuse may not give up control over the family. Nevertheless, legal and physical custody of the children is the priority, and the court orders what is best for the children.
Joint Legal Custody in Child Custody Decision Making Disagreements
If both parents can care for the children, the court typically gives both parents legal custody, which allows a parent to make life decisions for the child. For example, parents with legal custody decide jointly if a child undergoes surgery, goes to private school, or participates in religious activities. In other words, parents with legal custody make legal, medical, educational, religious, and other crucial decisions that affect a child's health and welfare. Parents do not think twice about their legal right to make these decisions when parenting in the same household. In custody battles, these decisions may be the very source of contention. For parents who cannot agree on fundamental choices, like where the children go to school, a court may award joint legal custody, providing that both parties seek mediation to resolve disagreements or award sole legal custody to one parent.
Factors Considered when an Amicable Custody Arrangement is not an Option
If not joint custody, for example, when a parent is in prison, in an institution, or unfit, then one parent has sole custody. They decide whether the children go to public or private school, among other decisions. Physical custody may also be joint or sole, determining where a child lives. When joint, the parties split time residing with the child or children, arranging the days and times that make sense for all concerned. For example, if both parents work full time, they may alternate weekends and two overnights a week for an equal timeshare. Different arrangements work for other situations. For example, a firefighter whose schedule is available for the year can determine the days the children spend with them in advance. However, so much depends on how far the parents reside from one another, work schedules, extracurricular activities for the children, and other situational factors. It also matters how well the parties can cooperate.
In divorces or separations where the couple negotiates the terms of child custody amicably, the parties can work with one another to make custody arrangements. However, in custody battles, the parties typically cannot agree, work together, and resolve their issues without court intervention. In those cases, the court looks to many factors to fulfill the child's best interests. Relevant factors include the distance between the parties, each parent's work schedule, the location of the children's school and other activities, each party's willingness and track record for cooperation, and the relationship between the children and parent. A court especially looks to each parent's fitness to be a positive and capable caregiver, or their words and actions that attempt to alienate the children from the other parent.
Options when One Parent Has Caretaking Inabilities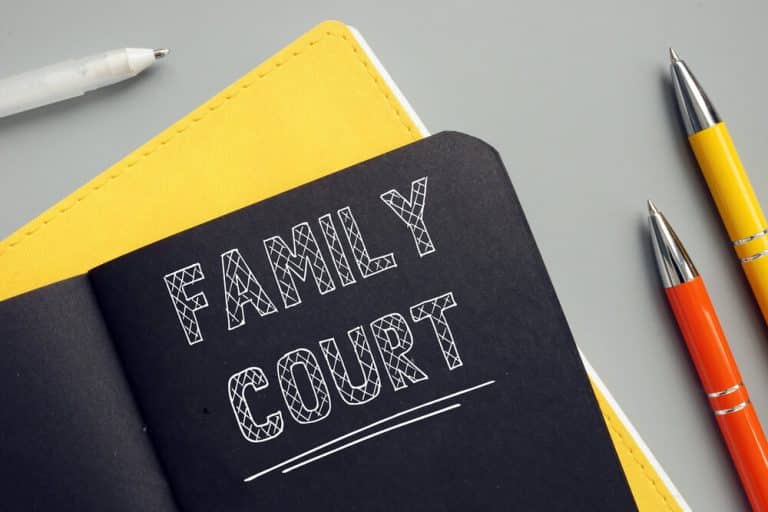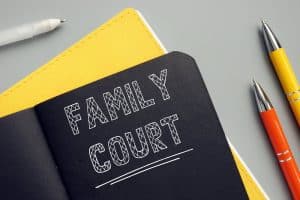 While New Jersey family courts favor 50-50 custodial time with children, parents who have substance abuse problems, commit domestic violence, or otherwise neglect or harm their children may not have shared custody or any custody, depending on the circumstances. A parent who is trying to deal with their problems in counseling, rehabilitation, or anger management, for example, may have monitored visitation. For other reasons, a court may order primary physical custody to one parent while the other parent has visitation, typically every other weekend and one weeknight each week. For example, a court may order such an arrangement if one party's work schedule or lack of cooperation warrants it, or the court is trying to keep siblings together. The child's age and long history with one parent as primary caretaker may also sway a judge's decision for custody and visitation. The wishes of a child 12 or older can also be a consideration.
Finally, while child support is separate from child custody, sometimes, one party's earnings may factor into a custody decision. For example, when one party wants 50-50 custody but must change jobs or reduce their hours to obtain that arrangement, a court may not order equally shared custody if it means the children end up deprived of necessities. While the court can often protect children from spite, revenge, and abuse in custody decisions, you probably do not want to rely on the judge to protect your parental rights or your children's needs.
Talk to an Experienced Lawyer about How to Proceed in Child Custody Disputes in Sea Girt and Brick NJ
Going into a child custody battle without a family law attorney is like going into battle without armor or weapons. You are more likely to resolve some of the issues outside court with the help of a family Lawyer. More importantly, you improve your odds of getting a judge to order the custody arrangement you argue for with a lawyer. Attorneys with experience in this realm of the law in New Jersey know what evidence a judge wants to see or hear to make a custody decision and how to convince them that your version of the children's best interests is also the court's. If you live in Sea Girt, Freehold, Toms River, Jackson, or any other towns throughout Monmouth and Ocean County and are facing a contentious child custody dispute, get in touch with the family law team at Bronzino Law Firm, LLC for immediate assistance.
You can't go wrong talking to an experienced child custody lawyer at The Bronzino Law Firm, LLC before making any decisions regarding your child custody battle. Call (732) 812-3102 today if you need a free consultation and would like further legal guidance.