Gray Divorce: How to Survive a Divorce Later in Life or After a Long-term Marriage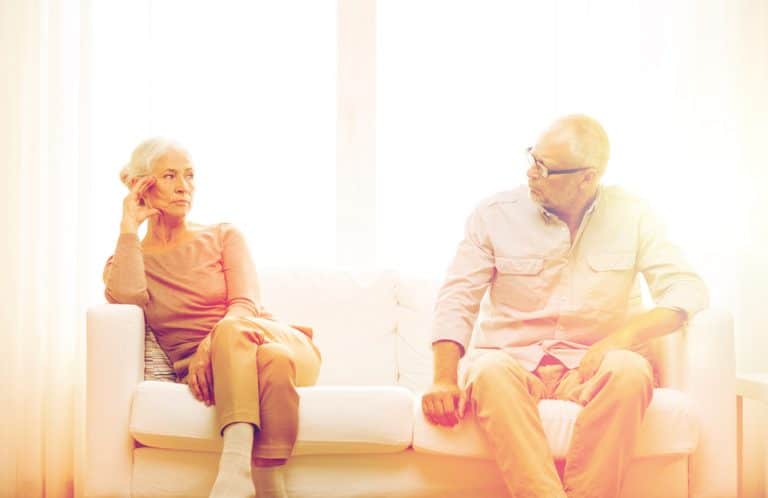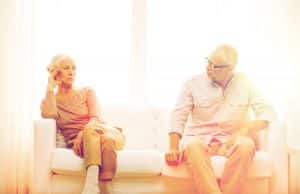 According to the National Center for Family and Research (NCFMR), the divorce rate among "baby boomers," or people in their 50s or 60's, has more than doubled since 1990. This increasing trend of late-in-life divorces, often referred to as "gray divorce," "silver splitter," or "diamond divorce," became mainstream in 2004, when AARP published a study on "divorce at midlife and beyond."
The current rise of "gray divorce" can potentially be attributed to multiple factors: people living longer, both spouses working and therefore being more financially independent, and the destigmatization of divorce, which might empower unhappy couples to separate.
If you're considering or going through a separation or divorce later in life or after a long-term marriage, then you may have to address concerns about the division of retirement benefits, jewelry, artwork, confusion over beneficiaries, and worries about how best to resolve complexities related to dividing the marital estate or assets accumulated over the life of the marriage, as well as any existing debt. Not to mention any costs associated with relocating and selling the family home.
As we have previously discussed in "Divorce Ages 50 and Over," many of these questions and others you may, require extensive investigation, high levels of financial knowledge, and the ability to negotiate – something which we at the Bronzino Law Firm are prepared and eager to provide our clients with.
Unique Financial Circumstances Facing Gray Divorcees in Ocean County, NJ
In addition to the standard issues of a divorce at any age, like equitable distribution and alimony, other problems associated with "gray divorce" may include division of complicated high-asset marital estates, real estate evaluation, health insurance, and Medicare benefits, healthcare expenses overall, and who gets the pets. Furthermore, a financially dependent spouse may feel they need more support given the reduced likelihood of starting a career late in life. A financially supporting spouse may be worried about their ability to keep up support payments as their work-life slows down or they retire.
Divorcing Senior Citizens Caring for Grown Dependents After Their Divorce
As of late, it is all too common for older couples considering divorce to have to care for their adult children living at home, as well as their own elderly parents who may either be residing in the same household or are being cared for at an assisted living facility. This fact also comes with the realization that following the division of the marital estate; there may be fewer assets, thus making caring for "boomerang children," children with special needs, and other dependents more difficult to manage.
Couples in the situation of possibly having a less disposable income will have to carefully weigh the options available to them to meet these related needs and decide how best to divide retirement accounts, pensions, inheritances, and other assets.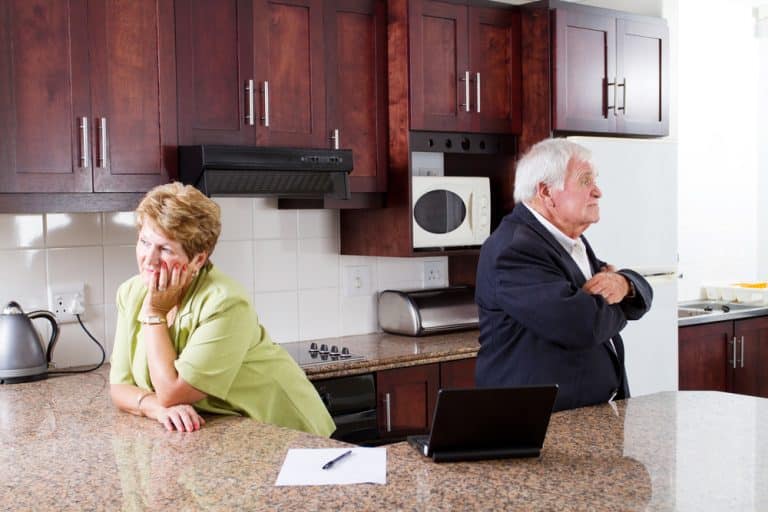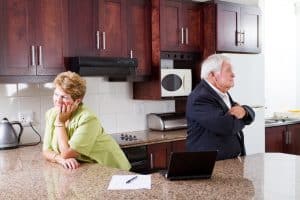 For such a potentially drastic change in post-divorce financial needs, those considering a divorce in their twilight years should seek out a financial advisor, a sound professional estate planning attorney, and consult an experienced, trustworthy, and knowledgeable "gray divorce" attorney who can successfully mediate or litigate a fair divorce settlement that does not leave either party financially stranded.
Although estate planning generally includes a will, medical and financial powers of attorney, an advanced care directive, and in some cases a "special needs trust," it could also serve to legally protect your wishes for your estate and your family if you happen to pass away before a divorce decree is issued.
Mediation and Valuing a Strong Foundation & Clear Expectations in a Gray Divorce
It's critical for those considering or going through a divorce later in life to create a strong foundation and clear expectations about what you want your next chapter to look like. Although litigation is an option, an alternative dispute resolution method, such as mediation, is a powerful tool of the divorce process that can usually keep costs lower, take less time, and be less stressful for all parties involved.
Contact our Passaic County Gray Divorce Lawyers for a Free Consultation at our Brick or Sea Girt, NJ Office
At the Bronzino Law Firm, we understand the emotional and financial trauma of divorce. We have extensive experience and resources to properly value all your assets and those of your spouse or domestic partner. We are committed to negotiating fair settlements, but we're also ready to litigate your case in court.
The Bronzino Law Firm takes pride in successfully representing clients in Ocean County and Monmouth County communities, including Asbury Park, Neptune, Manasquan, Point Pleasant, Wall, Sea Girt, Spring Lake, and across Central New Jersey.
Contact us online or at our Brick or our Sea Girt offices by calling (732) 812-3102 today for a free and confidential consultation to discuss your individual needs and concerns.