Ways to Safely Exit the Home of an Abusive Marriage Attorney Brick and Sea Girt NJ
Being in a marriage with an abusive spouse is a constant cause of stress and worry.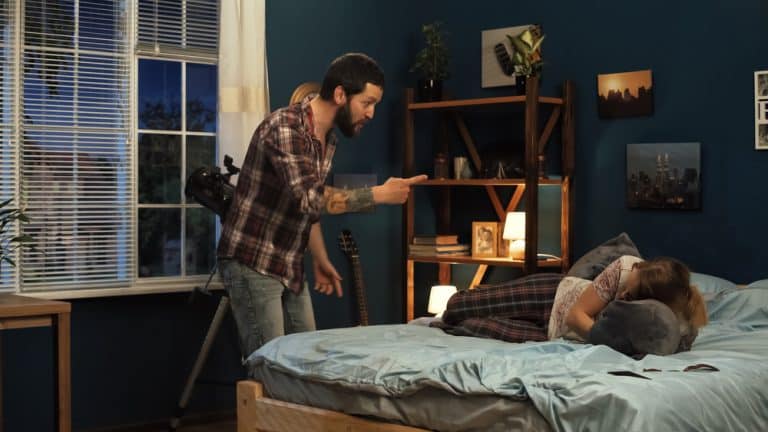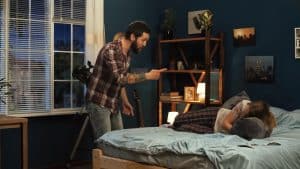 The helplessness that can overwhelm an abused partner – whether that abuse is mental, emotional, or physical – can weigh a person down until they feel even more trapped than they already are. Additional worries such as what to do about money if you are financially dependent, or what will happen in a custody proceeding if you have children, can upend even the most practically-minded person. Having a clear head and strategically planning an exit are essential for your family's safe exit from an abusive marriage. Even in the absence of threats or actuality of physical harm if you attempt to leave, as a manipulation tactic to get you to stay, it is important to be highly cautious and plan every move.
In order to safely leave the shared living space and eventually the marriage, consider using the following supports:
Contact a Domestic Violence Hotline – There is a myriad of domestic violence hotlines whose counselors are specifically trained to support your safe transition out of abusive shared living space and ultimately a relationship. They will help you put together a step-by-step plan for your exit that includes invaluable considerations that you may have overlooked, such as what to put in your overnight bag, where to find emergency insurance, what paperwork to travel with, where local lines of support can be found, and what type of shelter to seek when you leave. This process of organizing the exit into a manageable task will immediately ground you.
The New Jersey Domestic Violence Hotline can be reached 24 hours per day at 1-800-572-SAFE (1-800-572-7233).
The National Domestic Violence Hotline can be reached 24 hours per day at 1-800-799-7233.
Things to take into account if suffering from abusive behavior
Subtly prepare your children to leave – It is not wise to let your children know that you are all going to be leaving. However, you do want to ensure that they know important information such as how to spell their first and last name, what their address is, and what to do in the case of an emergency. This emergency preparation would include both what to do, such as 'run to a specific neighbor's house,' and who to call, '911.'
Keep track of instances of abuse – Documented evidence of abuse can be used to convict a partner of a domestic violence charge. While your first priority is to get your family safely out from under the same roof as the abuser, having documentation of their mental, emotional, and physical forms of abuse will support your case later down the road. This paperwork is one of the documents to keep in the overnight bag you have packed and ready to go.
Contact a family law attorney to file a restraining order – Having the support of a family law attorney to ensure that you and your children are legally protected from the advancement of your partner during the divorce process is essential. An experienced member of the team will facilitate the process of filing a restraining order with the New Jersey Municipal or Superior Court.
Filing a Restraining Order
It is important to have the legal support of a professional during this process because filing for a Temporary Restraining Order with the New Jersey Superior Court Family does not automatically ensure that a Restraining Order will be immediately placed on the abuser unless the plaintiff shows physical injury. As such, for your safety and that of your family, it is important that you seek professional support to ensure that a Restraining Order, either Temporary or Final, is placed from the outset.
Stay vigilant about protecting your preparation process – One thing many abusers have in common is that they use threats to manipulate the other person to stay. This often takes the form of the abuser snooping through emails, phones, and computers to find reasons to allege any infidelity to the abusive relationship. Do all of your research regarding the exit from the home on another computer, such as that of a trusted friend or the community library. While it is important to keep your plan as secret as possible, if possible, keep at least one friend or family member abreast of your evolving plans, perhaps even providing them with important documentation in the case of emergency.
Facing an Abusive Marriage? Contact Us At Our Brick Or Sea Girt Office Locations
At Peter J. Bronzino Law Firm, our family law attorneys are experienced in protecting our clients in Brick, Spring Lake, Asbury Park, and all of Eastern New Jersey in all matters of domestic violence and abuse in the home.
Our approach places the safety of our clients at the center, ensuring that they can safely exit an abusive situation and be legally protected throughout the process of separation and divorce, equipped with the resources they need to have mental, emotional, and physical support and safety.
To meet with an experienced member of our firm today regarding your marital abuse, please please contact us online or through our Brick offices at (732) 812-3102.