Attorneys Defend Those Falsely Accused of Domestic Violence in Ocean County NJ
Providing support and counsel necessary to those accused of Domestic Violence in Sea Girt, Brick, Wall, Seaside Heights, Toms River and across the Jersey Shore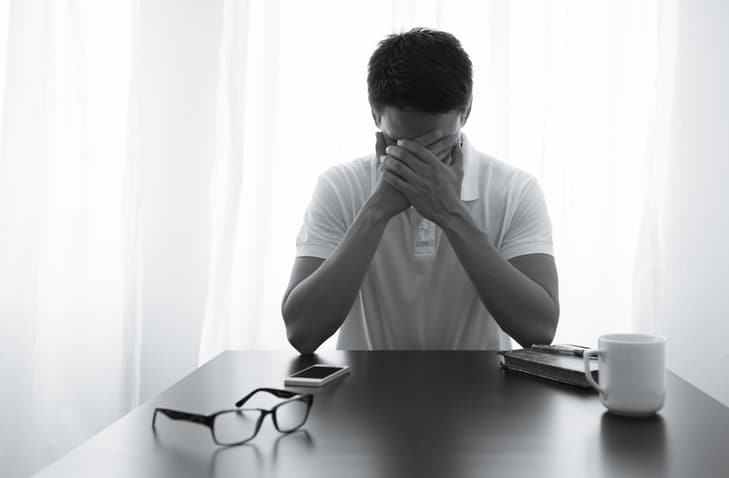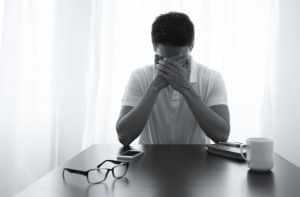 For many years domestic violence and domestic violence allegations were not viewed or treated as seriously by the courts and law enforcement as they are today. However, the view of domestic abuse against a girlfriend, spouse, child, or anyone else has changed substantially as we now understand how destructive domestic violence and abuse overall can be both in the short and long term. This has caused the courts to err on the side of caution, and in most cases address an allegation of abuse or violence in the home very seriously. The consequences of a guilty verdict and terms of a Final Restraining Order can be quite severe and do not go away; they are enforced for the rest of your life.
If you have been unfairly accused of committing an act of domestic violence, your future is at stake. You need an experienced and capable lawyer able to protect your rights and prepare a solid defense. The skilled and experienced legal team at Bronzino Law Firm are ready to provide the counsel you need to navigate this difficult process and are prepared to be by your side every step of the way. Call us at (732) 812-3102 or fill out a contact form to schedule a free and confidential consultation.
Why people make false allegations of Domestic Violence
The reasons why someone may accuse an innocent person of domestic violence vary greatly. However, the truth is that falsely accusing someone of a crime is the result of gravely emotional and mental instability that may have been evident in some instances early on in a relationship, but become much more apparent and egregious once things start to fall apart in the home and the prospect or reality of divorce becomes too overwhelming to bare.
Some of the most common instances where we see false allegations made are:
No matter the reason, none are acceptable, fair, just, and most of the time they are not legal. Be sure to attack this circumstance swiftly and aggressively with an attorney that you can trust. The consequences of a false conviction resulting in an FRO or Final Restraining Order can and will impact you for the rest of your life. These are not allegations to take lightly just because you know you are innocent.
Defending yourself against False Accusation of Domestic Violence
An effective defense against domestic violence actually begins before any accusations are made and hinges on knowing your partner. Signs of emotional instability and a vindictive personality are not always clear early on in a relationship, however they do tend to become more apparent as the relationship is tested and a prospective end is in sight.
If you feel that your relationship may be turning sour and your partner may accuse you of domestic violence you should:
Notify friends and family members about your concerns.
Keeping those close to you and your relationship informed of your accuser's erratic and troublesome behaviors, as well as your fears of what they may do, may prepare your family for any false allegations and have them be more inclined to believe your side of the story as well as provide witnesses to help debunk any future accusations.
Change all login information that may be compromised.
This includes bank accounts, computers, laptops, vehicle entrance, hard drives, cell phones, and anything else you can think of that requires your password should be changed as soon as possible. Accusers have been known to send messages from the defendant's cell phone and then later accuse them of sending threatening messages.
If an allegation has been made or you feel an accusation is imminent you should:
Consult a domestic violence defense attorney.
Even if you are not planning to hire an attorney, though it is recommended, they can give you invaluable information to help you better understand what your options are.
Gather evidence if you are being abused; in most circumstances that is the case.
There have been many cases where the person who is accused of committing domestic abuse is actually the victim of physical and/or emotional abuse. If this is the case, you need to gather as much evidence as you can without putting yourself in danger.
In truth, exposing false allegations of domestic violence is not easy. However, knowing your partner and predicting their actions may go a long way toward bringing the truth to light.
When a "not guilty" verdict still hurts in a Domestic Violence Case
Some might even argue that an underlying predisposition to believe all charges of domestic violence has caused many problems for those who have been and are being falsely accused of such a horrible act or pattern of behavior.  When a person charged with domestic violence and is not guilty of their alleged crimes, it does not necessarily guarantee a fair, just, and accurate legal proceeding or verdict. Many unscrupulous spouses and girlfriends have used these allegations to gain an advantage in divorce or child custody court cases understanding full well the power that even an accusation can have.
If an individual is accused and they are lucky enough o prove their innocence through the court proceedings, the negative allegations can still impact their lives and in many cases it does. Sadly, even proof of innocence may not be enough to repair one's life, reputation, and most importantly their relationship with their children once a person has been accused of these types of crimes.
Contact a Brick and Sea Girt NJ Restraining Order Lawyer
These situations can be very serious as a conviction for domestic violence can mean an unfair judgment of divorce, loss of child custody as well as loss of freedom. For these and many other reasons, if you or someone you know has been accused of domestic violence it is critical to contact an experienced and knowledgeable domestic violence attorney as soon as possible.
For a free initial consultation about your legal options for resolving a domestic violence charge, contact Peter Bronzino today. His experience is what you need during this time of frustration and confusion. Contact us online or call (732) 812-3102 for your free case evaluation with our domestic violence attorneys.