COVID 19 Alimony Modification Attorneys Monmouth and Ocean County NJ
Many kinds of alimony qualify for a modification based on changes in income.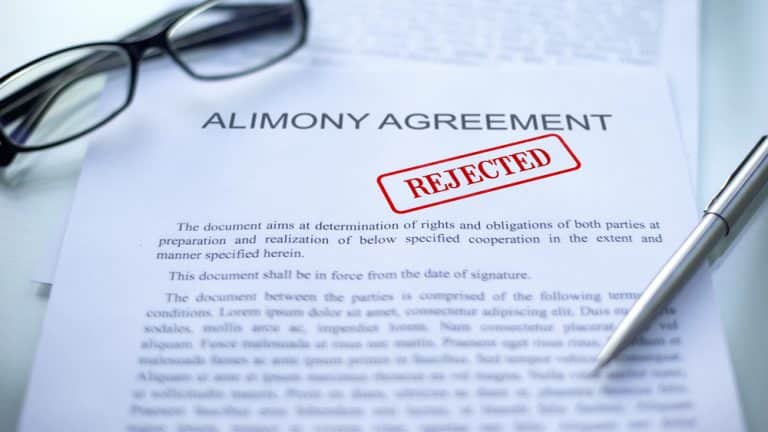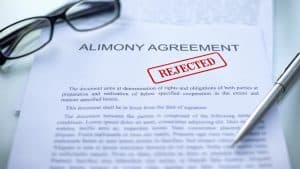 The recent pandemic has devastated families in many ways, including economically.  Closed shops, restaurants, and commercial centers have resulted in tens of thousands of furloughed workers.  Budgets are stretched to their limits, and meeting your financial obligations can seem an insurmountable task, especially with the added expense of paying alimony. But many kinds of alimony qualify for a modification based on changes in income.
What are the different kinds of alimony?
Rehabilitative alimony – a payment that helps a former spouse to receive training or education needed to re-enter the workforce.
Reimbursement alimony – awarded to compensate a former spouse for contributions to the other's career advancement or education. For example, if one spouse supported the household while the other attended cooking school in preparation for a career in the culinary field.
Open durational alimony – This has no set end. It is also known as permanent alimony.
Limited alimony – This is provided for a determined period of time. Typically, it is applied to a marriage that lasted less than 20 years.
Temporary or pendente lite alimony– This is a temporary form of spousal support usually awarded while divorce proceedings are pending.  This kind of alimony is used to maintain the status quo or normal household expenses.
Some people may have a specific statement in their marital settlement agreement that states that whatever alimony type they have, it cannot be modified, so read your agreement carefully.
You should never make an informal agreement with your former spouse to change the monthly alimony payment, albeit temporary.  All alimony modifications should be done through the courts.  This is to protect you as well as your former spouse in case later disagreements arise.
If you are unemployed, the court will not determine your case until you have been without work for at least 90 days.  The good news is that once those 90 days have passed, the judge may grant retroactive relief from the moment of unemployment and apply it to your future payments.
What information will the court require for an alimony modification?
The court will consider the following:
The reasons for any loss of income.
If the person paying spousal support is unemployed, written evidence must be provided to the court as to the termination date.
Evidence must be provided that the person is making a good faith effort to find employment.
Any and all income received by the person paying spousal support.
The impact of the parties' health on their ability to obtain employment;
Any severance pay made in connection with the loss of employment;
Any changes in the person's respective financial circumstances paying alimony that has occurred since the date of the order from which modification is requested.
The reasons for any change in either party's financial circumstances since the date of the order from which modification is sought.
What proactive steps can you take now?
As anxiety-producing as it is to lose your job, especially during such stressful times, it is important to immediately take some proactive steps to make your case for a reduction in alimony payments effectively:
1. Tell your ex-spouse about the loss of your job in writing.
It is best to use email as texts can become corrupted, or if the phone is lost, there goes your evidence. By letting your former spouse know, he/she can adjust expenditures accordingly with the expectation that the full payment may not be met.
2. Actively seek employment.
While it is understandable that finding a job right now maybe ten times as difficult because of the pandemic, the court needs evidence that you have been actively looking for a job. Keep all emails, copies of your resume, screenshots of text messages from potential employers, everything you can to demonstrate that you have been looking for work.
3. Contact an attorney right away.
Knowledge of New Jersey's alimony laws is imperative in order to get the best result for you. Our family law attorneys have successfully tried many cases regarding alimony, and we are ready to take on your unique needs.
Wall Township Alimony Lawyer Here to Help You Through the Process
Our attorneys are focused on providing constructive and effective legal solutions for clients across Wall, Sea Girt, Spring Lake, and the greater Ocean and Monmouth County Areas at Bronzino Law Firm.
Our unique approach to family law centers around creating family life plans out of family law problems. We understand just how important financial stability is to you and your children, and we are prepared to help you modify or enforce your divorce orders to reflect this importance. By listening carefully to all of your needs and concerns and keeping you highly informed and involved throughout the legal process, we believe we can work together to achieve the results you need in your unique legal situation.
To schedule a confidential case assessment with our firm today regarding your alimony relates-issues, please visit our online form or call us at  (732) 812-3102 to learn more about your options.