What Financial Information is Important when Getting a Divorce in New Jersey
Divorce Lawyers Assisting Clients with Gathering Financial Documents in Point Pleasant, Stafford, Lakewood, and Ocean and Monmouth County towns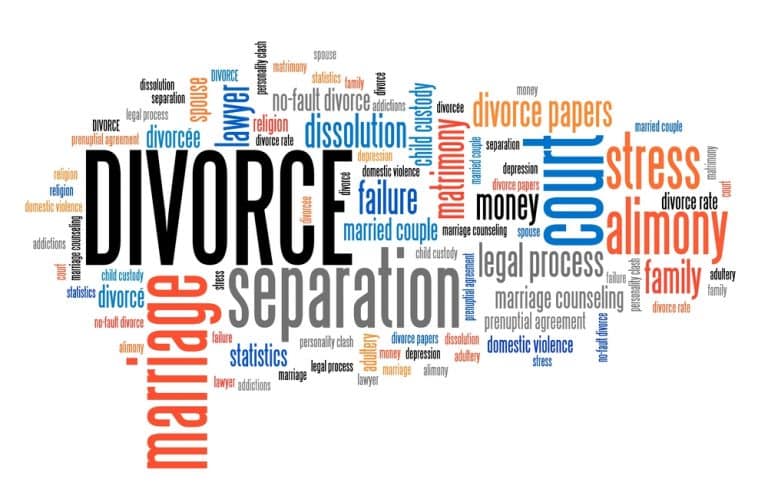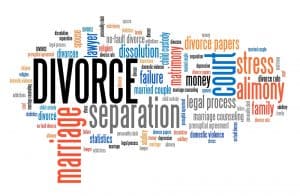 In divorce, financial records and other critical documents proving property ownership and financial capacity of the parties help judges determine how to equitably divide assets, determine child support, and award alimony. Since divorces depend on documentary proof, you can plan for your divorce by gathering as many documents as possible and providing them to your attorney. The more you can obtain for your divorce lawyer, the better able your attorney will be to establish child custody, child support, alimony, and property division favorable to you. Likewise, the earlier you can give your attorney what you can, the better so that they can be prepared to negotiate with the other party or present evidence at trial.
The divorce attorneys at Bronzino Law Firm, LLC  know exactly what and where to look for to advise you on the documentation you need to gather. By getting the right information, you will gain some advantage, especially if your divorce is not handled on good terms with your spouse. Our attorneys serve in Barnegat, Lacey, Little Egg Harbor, Toms River, Seaside, and Beachwood among other towns throughout Monmouth and Ocean County, NJ. For an initial free consultation with one of our New Jersey family law attorneys today, fill out our online form or call our offices in Brick or Sea Girt, New Jersey, at (732) 812-3102.
Evidence of Past and Current Earnings is Important
Regardless of whether the divorce is bitter or amicable, a judge must understand what each party earns to award support for children and spouses. A judge orders alimony based on the need of one spouse and the ability of the other spouse to pay support. They order child support considering the custodial arrangement of the parties and each party's income, among other factors contained in the NJ Child Support Guidelines. So, evidence of past and current earnings is important. In general, marital lifestyle is a key consideration in any divorce proceeding.
If the payor spouse is a wage earner, paycheck stubs, commission statements, and W-2 tax forms for a few years prior to the divorce proceedings may be enough evidence. However, if the spouse obligated to pay is not a wage earner or is not consistently employed, then evidence of expenses may be useful. The spouse requesting support may need to obtain paper or electronic copies of bank statements or bookkeeping software reports, like Quickbooks, to provide their attorney with proof. The information can be downloaded or scanned to a thumb drive or emailed.  If the documents are voluminous, the documents can be scanned by a copying service.
It is critical to gather as many financial documents as possible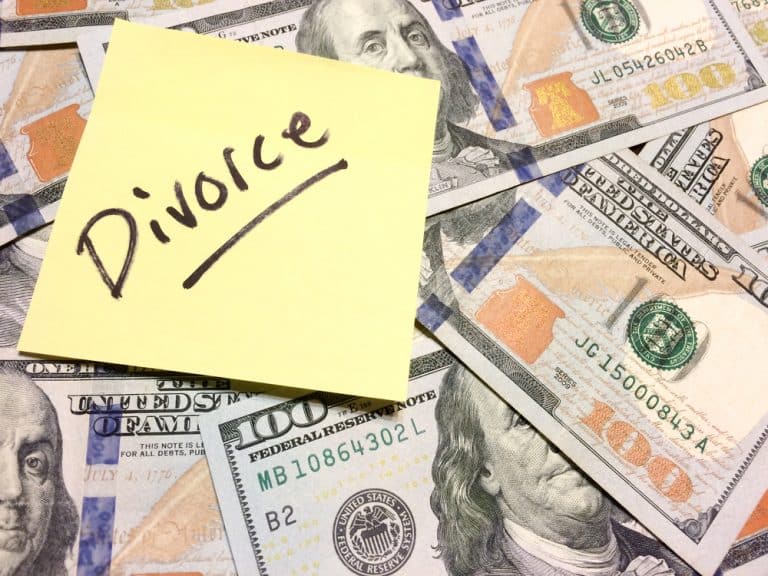 Ideally, a divorcing party can obtain as many documents to copy from home, where the couple keeps their records or wherever they can find them. Even if the documents do not seem important, they may contain valuable information, such as payments to specific people, dates, times, and amounts, as well as where the payments took place. They may also corroborate testimony to establish their credibility, which is crucial in divorces where the testimony of the spouses is evidence proving facts and intentions. So, for example, if one spouse testifies that they worked a job at a specific location for two weeks, receipts of store, restaurant, or gas purchases in the area may bolster the testimony and prove that the party was working or was where they said they were.
Thus, items gathered from the home that seems unimportant may be evidence of transactions, of ownership, or activity of one spouse or both. They may also provide proof of the value of an asset, like the receipt for a diamond ring, or the down payment for a separate property residence, old divorce papers from a prior marriage that details property awards, and evidence of gifts, which is not subject to division. Any prenuptial agreements or related documents are also crucial to gather and provide to your divorce attorney.
Financial Information about Your or Your Spouse's Business
Business financial statements show the income and expenses of a business, and if it is a sole proprietorship, contribute to the net worth of the business owner. This could be an important proof of income for support. As many documents as a party can gather, even if they are old, may be helpful to an attorney defending their interests, particularly when it comes to what will be done with a business in a divorce.
Since the parties must place a value on all marital assets to divide them, documents that show the value of a business may be evidenced by the prior five to ten years of tax returns, profit and loss statements, financial statements, corporate minutes or charters, k-1 forms, partnership agreements, limited liability company statements or agreements, and loan documents. And if a purchase agreement for a business exists, that is also helpful, although the secretary of state filings for businesses are public records and may show stock values for corporate interests and shareholdings.
Getting Together Documentation of Assets and Debts
For stocks and investments, brokerage accounts, 401K, and retirement benefit statements are necessary. An accounting of all marital debts must also be gathered, so credit card statements, car loans, mortgage statements, and other evidence of debts, even ones proving damaging to one party or the other, is critical to reveal to your attorney, so they are not surprised or disadvantaged by the other party's attorney. Hiding damaging details from your divorce attorney is never recommended as it is likely that the details come out eventually and not at the most opportune time, such as during trial or at a deposition.
Documents that could have an important role in the hands of experienced NJ divorce attorney
Other documents that your divorce lawyer wants to review are personal loan documents, including student loans, grant deeds or other real estate title documents, mortgage statements, resumes to prove employment capability, internet, email, and instant messaging history to show child custody arrangements and violations or evidence of cheating in the marriage. Employment contracts, profit-sharing plans, deferred compensation and pension statements, including any qualified domestic relations order procedures paperwork, and other recent benefit statements, plan descriptions, and information sheets prove valuable income and assets that are attributable to one or both parties. Also, your attorney wants to see wills, trusts, and powers of attorney, as well as personal property receipts evidencing furnishings for the home, vacation properties, vehicle purchases, or recreational items, like boats and jet skis. Lawsuits, judgments, phone bills, and medical records contain essential debt information.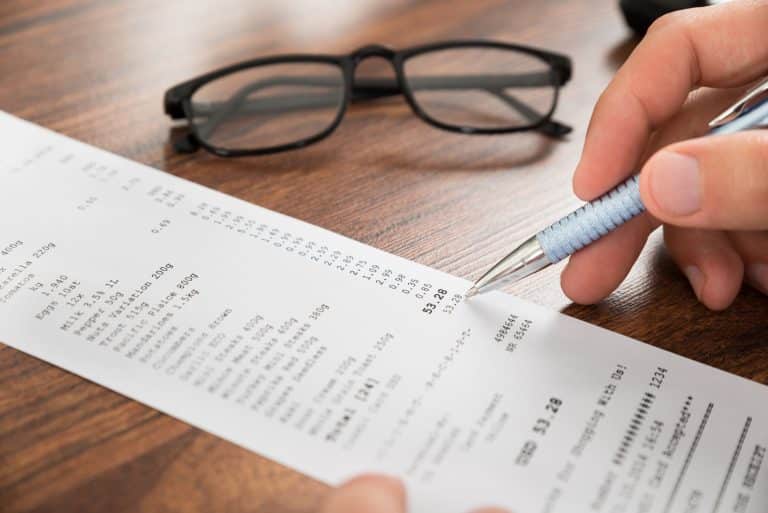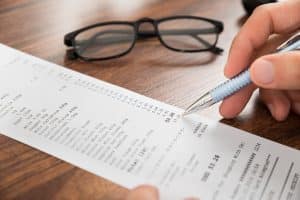 Finally, any notes or calendars you may have detailing divorce settlement negotiations and child custody and visitation dates and times may be helpful. Information about family life and the well-being of the children with one parent or the other may be evidenced through report cards, diaries or journals, drawings, and schoolwork may show not only how the children are faring in custodial arrangements but their wishes too, perhaps if they are age-appropriate, to live with one parent or the other. Any items showing who paid for the children's maintenance may be pertinent to custody and support, such as who provided food, medical care, education, clothing, and other necessities to the children. And, obviously, photographs documenting abuse and police reports about violent incidences, identities of dangerous people who one parent allows to be around the children are critical to establishing that one parent should not be the primary custodial parent.
In some unfortunate divorce cases, one party must leave the family residence urgently, leaving behind their belongings, all they own. While the law protects those who are victims of domestic violence with restraining orders, by the time they come to court for their divorce, they may be at a disadvantage for having left the household. Left behind may be important documents that the other spouse confiscated. If you have left home in an emergency, it is advisable to seek counsel from a qualified attorney about obtaining some of the financial documentation you may need.
If you have concerns about financial records for disclosure in your divorce case, do not hesitate to consult our talented team of divorce attorneys.
Be sure you supply your attorney with what they need to best serve your interests in divorce proceedings and call our family law office if you have questions. Your seasoned and committed divorce lawyer at Bronzino Law Firm, LLC can assist you in obtaining some of the key financial documents you need. We help clients throughout Toms River, Brick, Jackson, Berkeley, and Manchester. Contact (732) 812-3102 to speak to an attorney regarding key financial documents that you'll need to obtain the best outcome in your divorce.