What the Court Considers to Change Your Parenting Time Order in NJ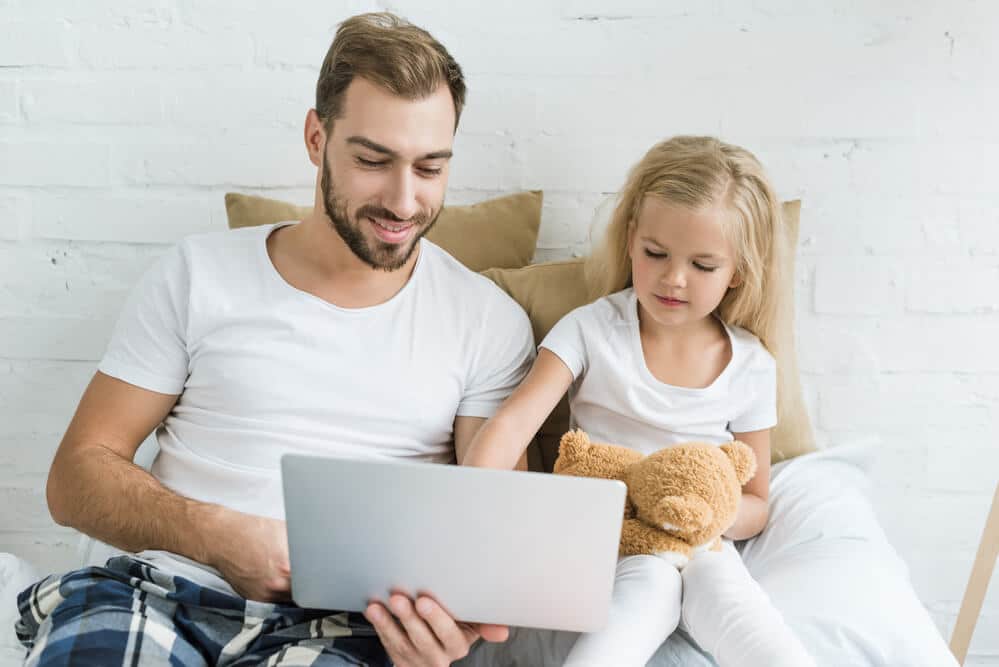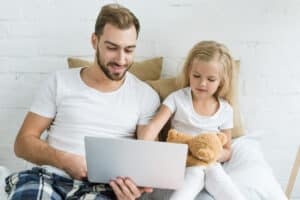 When a couple with children separates, the court assists them in coming to an agreement on how the respective parents will continue to play a part in the lives of their children. The outcome of this negotiation is a custody arrangement that includes a parenting time order. Securing a parenting time order that gives you ample quality time with your children requires the support of an experienced family law attorney. Contact Bronzino Law Firm at (732) 812-3102 to consult with a member of our team about your divorce and custody hearing. Read on to learn about the specifics of parenting time orders below.
What is Included in a Parenting Time Order in New Jersey?
A parenting time order is an official court order that determines the specifics of a non-custodial parent's visitation rights. It includes how the child's time will be divided between parents and when the child will be scheduled to visit with the non-custodial parent. The New Jersey Superior Court: Family Part considers the best interests of a child when issuing a parenting time order.
Steps to Change a Parenting Time Order
A parenting time order can be changed if a long-term adjustment needs to be made to the order for any reason. Ideally, the parents will work collaboratively to come up with an agreement on the changes to the parenting time order. These changes are then submitted to the Court for approval and official order change. If parents do not agree on a change to the parenting time arrangements, the parent who desires a change can file a motion in the Superior Court, putting into motion a potential court-ordered adjustment.
Possible Reasons to Ask for a Parenting Time Order Modification
There are many reasons that a parent might seek a modification. For example, if the parent experiences a change of employment, and due to their new schedule, they are no longer able to spend time with their child according to the prior arranged agreement, they could seek a modification to the order by first coming to a new agreement with their ex-partner, or by going to the Court in the case that the other parent was not able or willing to change the established order. Another reason many parents modify parenting time orders is because of a move, either to a different city or a different state, which makes the regular schedule impossible.
Even If Parents Agree, Superior Court Needs to Approve the Change
A new parenting time agreement can be drawn up between agreeing parents. This new agreement needs to be submitted to the Superior Court for approval and an official update before the modified agreement is put into place. As noted, simply coming to an agreement about a change with your children's other parent is not sufficient to put the modified schedule into place. Doing so would amount to acting in contempt of court.
What if Parents Don't Agree on Changing Parenting Time?
If parents cannot come to an agreement on an updated parenting time agreement for submission to the Court for official acceptance, a parent can file a motion with the Superior Court for the change. The Court will schedule a plenary hearing during which both sides are invited to submit evidence and call on witnesses to support their case. As a result of this hearing, the judge will either grant a modification to the official court order or the standing order will remain.
Whether you and your children's co-parent come up with a modified schedule together or you are unable to come to an agreement, the Court has the final say in what new parenting time plan goes.
Handling a Temporary Emergency Suspension of a Parenting Time Order
In the case that an immediate change to a parenting time order is required, a parent can seek an emergency suspension of the order. The temporary motion will be put into place until the Court has time for an official plenary hearing to determine a long-term modification to the Court order. This happens in cases in which one parent has an immediate change to their location and cannot care for the child or if either parent is found to have a substance abuse problem or has engaged in domestic violence.
Don't Go it Alone when Requesting a Change in Your Parenting Time Order in New Jersey
Spending quality time with your child is an essential part of being a parent and is incredibly important for your child's socioemotional well being. We are here to ensure that you have the best arrangement possible for you and your child. We'll help you come to an agreement with your co-parent and draw up a modification to the parenting time order that the Superior Court is likely to approve, or we'll represent you if you need to take your motion to the court. We have decades of success supporting parents in Toms River, Lacey, Manchester, Neptune, Belmar, Howell, Wall, and across Ocean and Monmouth County in all of the various types of custody hearings. Contact Bronzino Law Firm today at (732) 812-3102 to get started with a sustainable parenting time plan.