Can You Claim Extreme Cruelty in a NJ Divorce Case?
Extreme Cruelty Ranks Among the Most Mentioned Justifications for Divorce by a Significant Number of Plaintiffs in Long Branch, Lavallette, Berkeley, and elsewhere in Ocean and Monmouth County.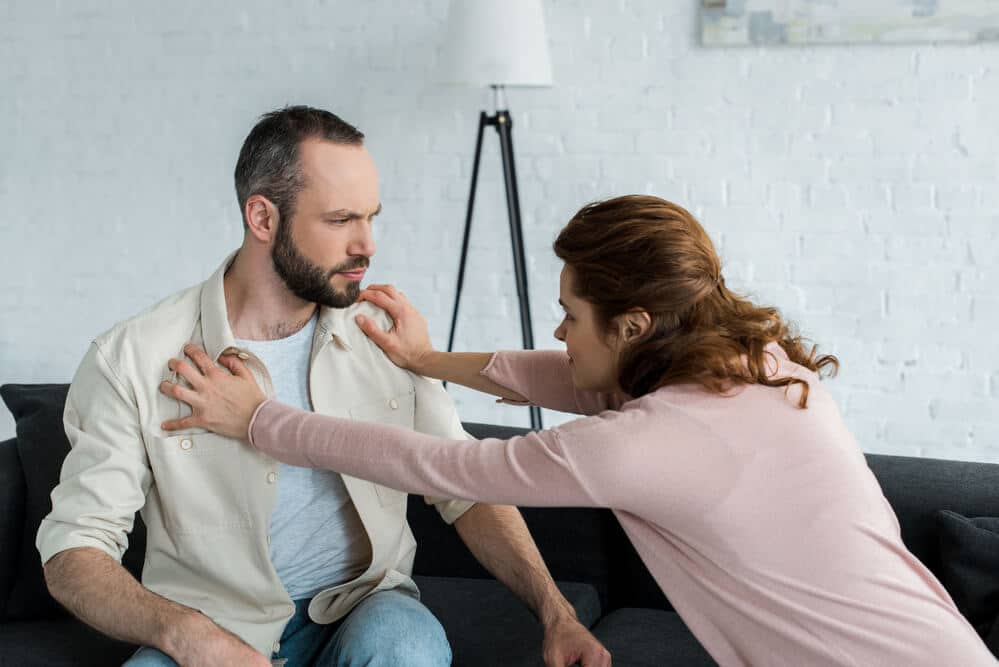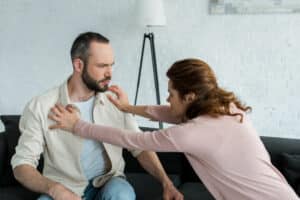 In New Jersey, extreme cruelty is one of the grounds for divorce. Extreme cruelty is defined as any physical or emotional abuse that endangers the safety or health of a spouse and makes it unreasonable to expect the spouse to continue living with the abusive spouse. Its components are as varied as the relationships themselves and complaints of extreme cruelty are sometimes subjectively based on personal opinion.
It is important to note that extreme cruelty can be a difficult concept to define, and the court will consider the specific circumstances of each case. Suppose you are considering filing for divorce on the grounds of extreme cruelty. In that case, it is recommended that you consult with an experienced family law attorney who can advise you on your specific situation. Call Bronzino Law Firm to discuss your situation and how our lawyers can assist with determining the best reason to cite in your divorce filing. Reach us by contacting (732) 812-3102 for a free consultation.
Is Extreme Cruelty Considered Grounds For Divorce in New Jersey?
Yes, extreme cruelty is grounds for divorce in New Jersey. In fact, over 50% of divorces in New Jersey are due to extreme cruelty.  It is a broad category that includes mental, emotional, financial, and physical abuse or actions that make it impossible to maintain the health or safety of the complainant while there is cohabitation.
Possibilities to Use Extreme Cruelty as a Justification For Divorce
Rondel and Jane have been married for ten years, and recently, Jane received a promotion at work that increased her earnings well above those of her husband.  Rondel did not seem to enjoy the good news. When they were out with family or friends, he would take every opportunity to insult or belittle his wife's appearance or conversational contributions, noting that she must be the most important person there because of all of the money she makes.  Jane finds his behavior humiliating and embarrassing to the point of isolating herself from family and friends. She decides she had enough and quickly files for divorce.
Pearl and Garry have been married for three short years. Soon after their wedding, Pearl's mother passed away unexpectedly.  Pearl was inconsolable and entered into a deep depression.  At her friend's suggestion, she began seeking psychics, shamans, and tarot readers in her desperate attempts to communicate with her mother.  Garry had no idea how much money she was spending until he received some financial statements in the mail.  Pearl had blown through over $20,000 in savings and maxed out five credit cards.  He tried talking to her, but she wouldn't budge, so he filed for divorce the following week.
Audrey and Dan were high school sweethearts who eloped following graduation.  The trouble started when Dan changed jobs, and his new boss was a woman.  Audrey hazed him incessantly and interrogated him whenever he arrived home more than five minutes late.  She took his cell phone and went through all of his emails and messages without his permission.  She picked fights, threw things, knocked pictures off of the wall, and hollered so loud the neighbors called the sheriff twice.  She kicked Dan out of the bedroom, stopped sharing the household chores, and began drinking heavily.  After losing her job due to her reckless behavior, she would spend the entire day texting and calling Dan.  Fearing for his job, Dan moved out and filed for divorce.
You may find these stories somewhat extreme, but truth is stranger than fiction.  It is possible for some situations to be much milder while others may be even worse.  But all three end the same way.  There is no reason to tolerate misery of any kind.  Filing for divorce on the grounds of extreme cruelty can remove you from an ugly set of circumstances.
Which Actions Qualify as Extreme Cruelty?
Any type of physical harm inflicted by one spouse on the other, such as hitting, slapping, pushing, or punching, can be grounds for extreme cruelty. Emotional abuse includes verbal attacks, insults, belittling, humiliation, and threats to harm the victim or their loved ones. Emotional abuse can also involve controlling behavior such as isolation, monitoring, or limiting access to resources.  Sexual abuse, such as forced or unwanted sexual acts, coerced sexual activities, or sexual activities that cause significant physical or emotional distress, can be considered extreme cruelty.  Controlling access to financial resources, withholding money or resources, preventing the victim from working, or using money to control or manipulate the victim.  Uncontrolled gambling, spending, or refusing access to the household finances is extreme cruelty.  Repeated unwanted contact, surveillance, or monitoring can be considered extreme cruelty, especially if it causes fear or anxiety in the victim. When one spouse's drug or alcohol abuse causes harm to the other spouse or puts them in danger, it is considered extreme cruelty.  Repeated infidelity or cheating may be considered extreme cruelty if it causes significant emotional or psychological harm.
Evidence is Critical in Demonstrating Extreme Cruelty
This may include medical records, police reports, photographs of injuries, witness statements, recordings of abusive conversations, financial documents, videos, incriminating photographs, etc. If you're experiencing extreme cruelty, record the incidents, including the date, time, and details of what happened. This can help you establish a pattern of abusive behavior. Seek help from a professional counselor, therapist, or domestic violence advocate. They can provide you with emotional support and guidance, as well as help you document the abuse and provide testimony if necessary.
If you're seeking a divorce or other legal action, consult with an attorney. They can help you understand your rights and the legal process for proving extreme cruelty. if your case goes to court, you may be required to testify about the abuse. Be prepared to provide detailed testimony about the incidents of extreme cruelty and their impact on your life.
Seek the Counsel of a Family Lawyer to Handle Your Divorce Due to Extreme Cruelty in Toms River & Freehold, NJ
Getting a divorce on the grounds of extreme cruelty is a painful process.  You are required to submit a complaint detailing why you are filing.  You have to gather the evidence, which means reopening wounds that may just be starting to heal.  You need someone in your corner to help.
Our family lawyers at Bronzino Law Firm will discuss your unique issues and construct a plan of action to give you the confidence and peace of mind needed during the divorce process in Bay Head, Beach Haven, Manalapan, Toms River, Red Bank, Middletown, Freehold, and towns in Ocean and Monmouth County. Our divorce attorneys have the experience necessary to present a convincing argument on your behalf. Call today at (732) 812-3102 or send us a brief description of your case online to make your free confidential consultation appointment.