Adoption Attorneys and Parental Rights for Stepparents Monmouth and Ocean County NJ
With the growing number of divorces and single parents finding love again, blended families become increasingly common.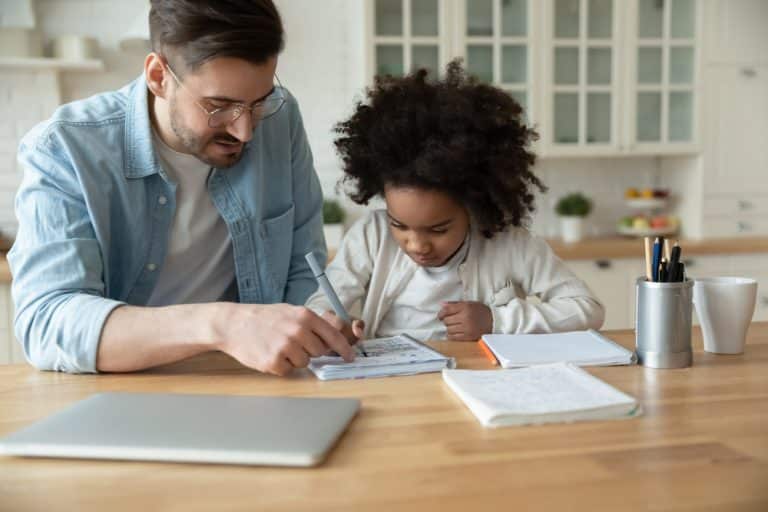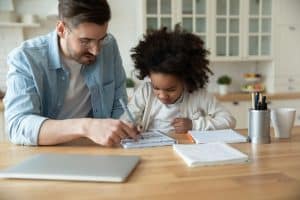 A bond that develops between a stepchild and a stepparent can be extremely close and could be as strong as that of a biological parent and child. Civil union dissolutions and divorce dissolves a marriage, but not parental rights, thus allowing parents' biological parents to maintain their parental rights to their child. Unfortunately, stepparents who find themselves in the same situation have few legal rights or protections, or inherent child custody options, or visitation rights without pursuing adoption.
Alternatively, the Family Court may view a strong, healthy relationship between the child and the stepparent as beneficial in terms of the child's best interests. In unique situations like these, the court may favor the stepparent over one of the biological parents, thus positively creating tri-parenting opportunities that give the children a well-rounded and healthy childhood or negatively create parental alienation.
Divorce and high-conflict custody battles are tough, life-changing, and stressful, and children should be shielded from acrimony. If divorce and adoption have not taken place, there are still actions a New Jersey child custody and visitation attorney can take on your behalf to ensure your family's rights and future are secure. Contact the Bronzino Law Firm, LLC online now to make sure your stepparent rights are protected.
Stepparent Adoptions May Mean The Relinquishing of Parental Rights in NJ
Stepparent adoptions often require one or both of the birth parents to relinquish or terminate their parental rights to allow stepparents to become the child's legal parent.
Even if the biological parent against whom the stepparent is seeking a divorce is an unfit parent, the law states that in such a situation, the custody of the child should revert to the other biological parent, not to the stepparent. Although there are some minimal exceptions, it is not totally impossible for a stepparent to sometimes gain custody of a stepchild. If a stepparent believes that both parents are unfit and can demonstrate that abuse has occurred, a stepparent may be able to successfully request custody if he or she can also show that ending a relationship between the child and the stepparent would be detrimental to the child. However, a stepparent should be aware that a court will almost always prefer a blood relative to be the custodian of a child, such as a grandparent, aunt, or uncle.
Particularly noteworthy, in 2014's K.A.F. v. D.L.M., the NJ Family Court recognized that it was in the child's best interests to maintain a relationship with a "psychological parent," a same-sex couple who were ending a civil union. Thus issues raised during this case may be used to defend the rights of a stepparent in other kinds of child custody cases.
The only sure way for a stepparent to be guaranteed to request custody or visitation is to adopt the child. To complete a stepparent adoption, the spouse of the stepparent must agree. If the adoption is completed, the law views the stepparent as the biological and legal parent of the stepchild with the same rights and responsibilities as a biological parent.
Creative Options to Relinquishing Parental Rights & Understanding Stepparents' Rights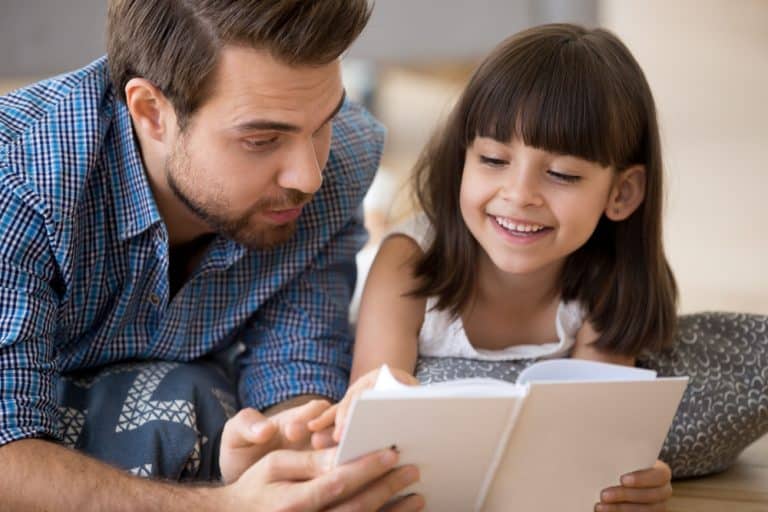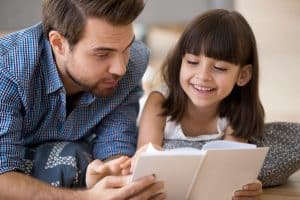 The relinquishing of parental rights is really a worst-case scenario option. A different and effective option that can help you better understand and protect your rights is putting a child custody agreement that will grow and change in different situations as solutions may present themselves. In essence, as long as you are putting your stepchild's best interests first, you can have the reassurance that the solution you choose is the right one.
The Bronzino Law Firm, LLC team of family law attorneys are devoted to helping parental figures, and the children in their life maintain their relationships. If you or a friend is facing a change in your family life, please schedule an appointment with us today to discuss your rights and plan of action.
Is a Stepparent Financially Obligated to Pay Child Support in NJ?
Stepparents don't have a specific financial obligation to provide for their stepchild. Generally, NJ Child Support Guidelines calculations do not consider the stepparent's income or financial situation. The only exception being, if the stepparent adopts the stepchild.
In the event of an adoption, as the child's legal parent, with all of the same rights and responsibilities of a natural parent, the stepparent could either gain custody of the child or be ordered to pay child support.
Consult a Monmouth Stepparent Parental Rights & Adoption Attorney Today
At The Bronzino Law Firm, LLC, our New Jersey family law attorneys are skilled in supporting families across Asbury Park, Wall, Manasquan, Neptune, Spring Lake, and surrounding towns as they undergo the process of negotiating child custody agreements and parenting time schedules.
Our direct approach ensures that the best interests of the child and the rights of our parental clients are met incompatible ways.
To speak with our firm today regarding legal adoption and future custodial agreements, please contact us online or call (732) 812-3102 today for a free and confidential consultation.