Electronic Threats, Harassment, and Final Restraining Order Attorneys
Domestic Violence and Restraining Order Attorneys serving Sea Girt, Spring Lake, Ocean Township, Red Bank, and across the Jersey Shore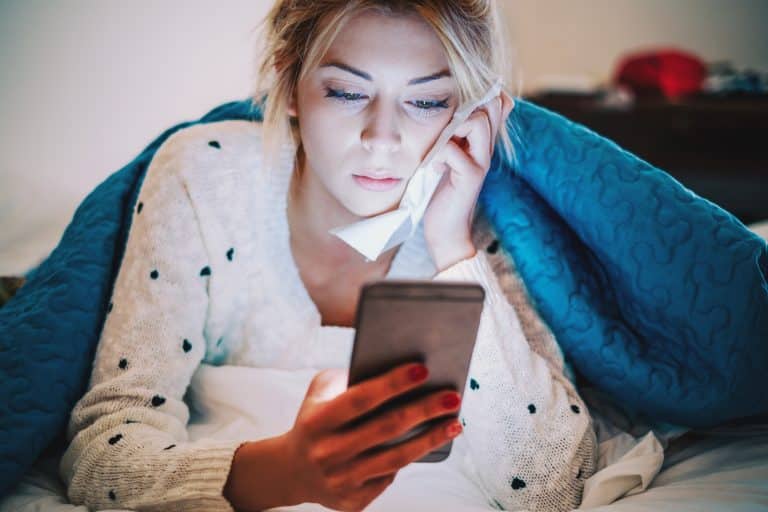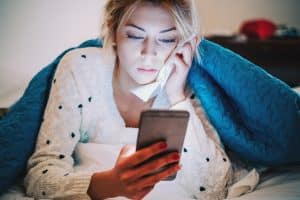 New Jersey's Prevention of Domestic Violence Act is a comprehensive and progressive piece of legislation designed to reduce violence between domestic partners and the precursors that lead up to it. This can mean addressing the issue of violence during the threat phase. These threats can come in many forms including physical, verbal or even electronic.
Threats of this nature could not have been imagined 30 years ago, however, as society evolves virtually and we have endless forms of communication at our fingertips, the courts have had to pay close attention to the harm these capabilities can deliver. Increased attention has been placed on abuse and criminal activity committed via electronic threats, via the transmission of texts, images, video, and more. Electronic threats, in fact,  can now even be used as grounds for filing a Final Restraining Order.
Over the years, we have grown a family law firm focused on families and pride ourselves on delivering value to satisfied clients. At Bronzino Law Firm, your problems become ours, and together we work hard to obtain a successful outcome in your case. Peter Bronzino and the attorneys on his staff help educate and counsel clients so that they can make informed decisions.
Contact us for more information and a dedicated Family Law Attorney will provide you with the proper guidance to help navigate through the legal process. Call us at 732-812-3102 or visit our website to fill an online form and schedule an appointment.
Representative Case Regarding Electronic Harassment and Restraining Order Charges
In the 2017 case M.Y. v. G.C., the parties were divorcing after five years of marriage. M.Y. filed a complaint with the Superior Court of New Jersey Family Part in March 2016 for a temporary restraining order against G.C. She stated that G.C. had harassed her by calling and texting her repeatedly and that the calls and texts were threatening and harassing. The messages caused M.Y. to fear for her safety, kept her awake, and made her feel sick.
The trial court judge granted M.Y. a final restraining order after finding that M.Y. was credible and believable. Using N.J.S.A. 2C:33-4(a) the judge determined that G.C. had committed a predicate act of harassment. The judge found that G.C.'s actions constituted harassment because G.C. sent M.Y. hundreds of messages over a four-day period with the intention of annoying or alarming her. Furthermore, the judge also concluded that a final restraining order was necessary to protect M.Y. from potential future harm or abuse.
What Constitutes Harassment in New Jersey?
Under 2C:33-4, harassment occurs when a person engages in any conduct which is alarming or repeats the behavior in a way that has the intent to annoy or alarm an individual seriously.
A person can be found guilty of harassment if they have the purpose to harass another by making communication anonymously, at extremely inconvenient hours or using offensively coarse language, or communicating in any other manner likely to cause annoyance or alarm. Furthermore, a person can also be found guilty of harassment if they subject someone to striking, kicking, shoving, another offensive touching, or threats to do so.
If a person engages in any conduct which is alarming or repeats conduct in a way that has the intent to annoy or alarm an individual seriously, they may also be found guilty of harassment. All of this conduct by itself would constitute a petty disorderly person offense. However, if a person is on probation or parole for any indictable offense, a new charge of harassment automatically becomes a fourth-degree offense, even when it is in no way related to the prior charge. A person will also be charged with a fourth-degree offense if they are serving a prison sentence at the time of the alleged Harassment.
First Amendment Protection of Offensive Language versus Harassment
It is important to note that the First Amendment of the United States Constitution permits the regulation of conduct, not expression. Consequently, the speech prohibited by the harassment statute must be said with the specific intention of harassing the listener.
In the 1981 New Jersey Appellate Division case of State v. Fin American Corp., it was clearly stated that the harassment statute was not enacted to prohibit mere speech, use of language, or other forms of expression. Therefore, the speech that is not permitted by the harassment statute has to be said with the specific intention of harassing the listener. Restraining orders predicated on harassment cannot be issued if based purely on a mere expression of opinion stated with offensive language or in an aggressive manner.
Contact a Toms River DV and Restraining Order Attorney Today
The Family Law Attorneys at Bronzino Law Firm handles clients facing harassment issues in Sea Girt, Spring Lake, Ocean Township, Red Bank, and Monmouth County. Contact us today and let us protect your rights, and your privacy. Feel free to give us a call at 732-812-3102 to schedule a meeting at one of our conveniently located offices in Brick and Sea Girt or fill out the online form and we´ll get back to you shortly.