The "Penalty Rule" as a Way to Ensure Compliance with a Divorce Settlement in NJ
Although there may be an MSA that has been signed by both parties and clearly understood, that doesn't necessarily mean that the penalty provisions within it will be approved in court.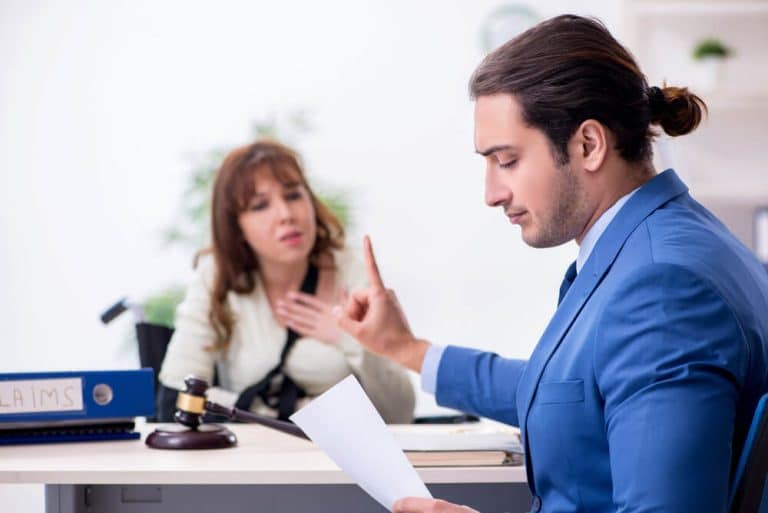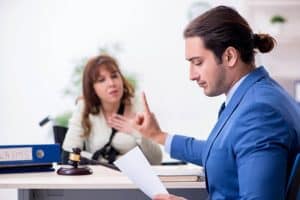 You and your ex are in the final stretch, breathing a sigh of relief because your divorce settlement is over. But is it?  Unfortunately, it may not be the end of the process. In some circumstances, former spouses do not follow the divorce agreement, and they have to go back to court because one ex has violated the other's rights by not following the agreed-upon settlement.
Purpose of a Penalty Provision in a Divorce Settlement
A penalty provision in a divorce settlement is a clause in the MSA (Marital Settlement Agreement) that penalizes a party for not completing all of the statutes in the agreement.  For example, if the father has to take the children to school every day at 7 AM but frequently is late, affecting their attendance scores, he is obligated to pay $40 for every day he is late. But if his ex is late getting the children ready for school, she is required to pay the fine.
Divorces and MSAs can include penalty provisions to prevent any breaches of the agreement. The penalty usually calls for the breaching party to pay their ex's legal fees if the incident merits going to court.  Until recently, the courts haven't given much credence to this practice, taking the power out of its ability to deter a breach in the agreement.
Role of NJ Courts in Penalty Provisions
The jury is still out when it comes to penalty provisions.  They are popular with many couples who want to have more control over whether or not their ex completes what is stipulated in the Marital Settlement Agreement (MSA). Still, there are some circumstances where the court will not support the provisions.  The MSA is not the same as a traditional contract for the court. For example, if an ex is behind on child support, a penalty provision that sets a daily fine of $50 for every day the payment is late, the person affected is the child, a minor, and therefore unable to enforce the provision.
Learning from Holtham v. Lucas
After five years of marriage, the couple entered into an MSA to resolve their divorce. Although there was a prenuptial agreement, other details had not been included, and the MSA was necessary to tie financial loose ends such as property and insurance issues. The couple agreed to follow the prenuptial agreement as stated in the MSA and acknowledged they voluntarily accepted making the MSA agreement, and it was therefore legally binding.
The MSA indicated that any obligation Holtham did not effectuate that was stated in the agreement, he would be obligated to pay his ex-wife's legal fees needed to pursue the matter and a daily fine of $150 for every day the action was not completed.
Holtham was an extremely affluent man and certainly had the means to pay any fine. That being the case, he still did not pay the car note or sign over a car's ownership to his ex-wife.  He did not deny his two-week tardiness after Lucas filed a motion for his non-compliance but said he would not pay any penalties because his ex-wife owed him money in the fees.  Opposing Lucas's move, he declared the daily charge was not enforceable.  The trial court applied the 4-month penalty finding that Holtham was perfectly able to pay but refused to do so because there were sections of the MSA that he felt were unfair.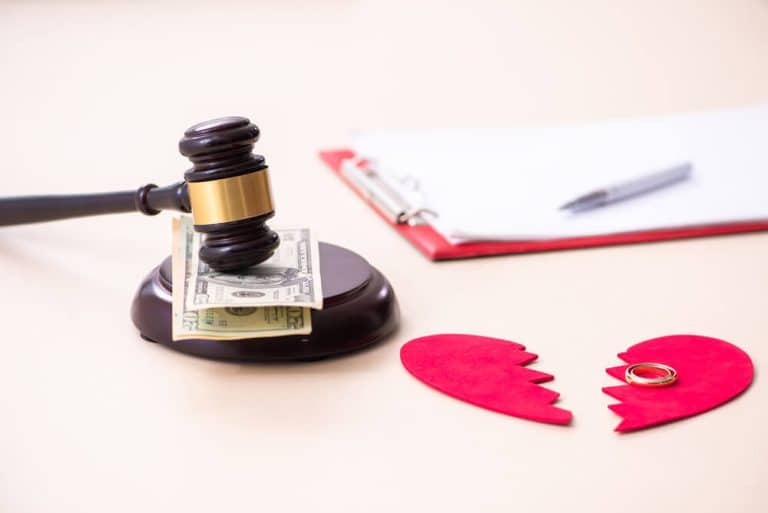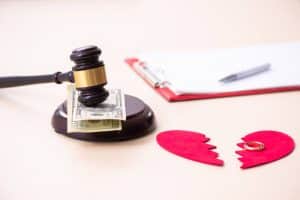 Holtham took his case to the Appellate Court, which was somewhat surprising. Lucas had retained custody of the vehicle while waiting for the note to be paid and the ownership to be transferred. She had no proof which justified a loss of $18,450 ($150 daily), she was not owed compensation for emotional distress, and the sanction was unreasonable given the damages were not proven.
However, the court said that the penalty rule does not bind the family court. Lucas was not subject to financial harm, but because Holtham decided to fly in the face of their settlement agreement, his deliberate breach was intentional and without justification coming from someone of great wealth who had signed the MSA knowingly and aware of the penalty provision, thusly breaching post-divorce peace.
Interpretation is Key for Penalty Provision Enforcement
This tells us that it isn't always just the written agreement that can determine a divorce settlement. Sometimes an analysis of the documents and their intent can provide a more equitable decision. If penalties are included to cause the other emotional or economic harm, the court can modify the agreement to be equitable and fair.
If You Think Your Ex Has Violated Your Agreements, Contact Divorce & Family Lawyers representing clients in Marlboro, Sea Girt, Freehold, Brick, and towns in Monmouth and Ocean Counties
Finalizing a divorce is akin to running a marathon.  But eventually, all of the I's will be dotted, and the t's will be crossed.  You will move forward with a new life full of possibilities. Sometimes, exes do not follow the MSA, which means you must go back to court. Having your rights violated and experiencing the resulting damage can be exasperating. At the Bronzino Law Firm, we have the skills to make sure your rights are protected.
Even in this emotional situation, you can count on us to listen to your concerns and speak with you directly, confident that our years of courtroom experience will provide you with the representation you deserve. Our divorce and family law practice covers Stafford, Lacey, Beach Haven, Middletown, Toms River, Monmouth Beach, Sea Bright, and Southern New Jersey.
Call our Sea Girt or Brick offices at (732) 812-3102 for a free confidential consultation today or fill out our online form to make an appointment right away.  You can't afford to wait for your future to begin.