Will I Owe Alimony After Divorce? Brielle, NJ Alimony Attorneys
Serving Clients across Monmouth and Ocean County Towns including Jackson, Wall, Neptune, Spring Lake, Brielle, and more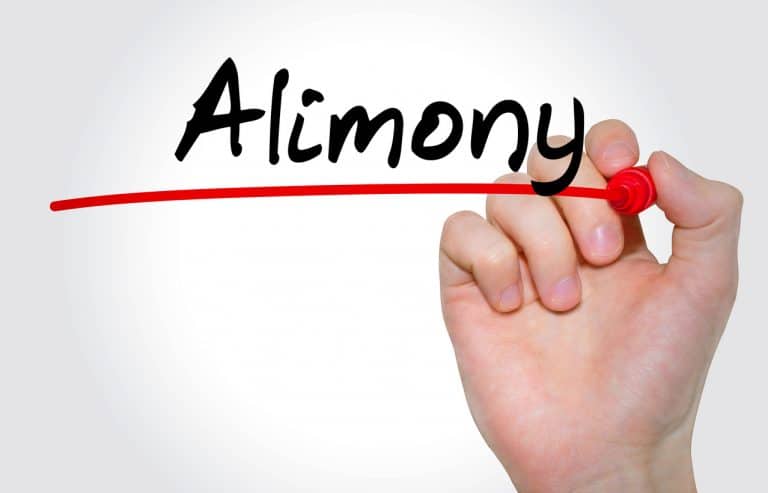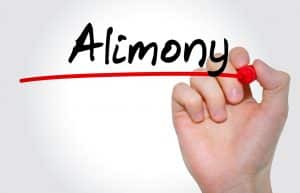 Alimony and spousal support are common considerations during divorce in New Jersey. Often times, a spouse will depend on their partner financially during a marriage, and that may entitle them to financial support after divorce. However, it is important to understand that alimony is considered on a case-by-case basis. Even more so than other common divorce disputes such as child support, division of assets, or child custody, alimony can vary dramatically based on your unique circumstances. In order to understand whether or not you can expect to owe alimony, it is a great idea to first understand how alimony works in our state.
Our alimony attorneys have extensive experience working with clients from local Monmouth County and Ocean County areas such as Sea Girt, Brielle, Asbury Park, Point Pleasant, Jackson, Brick, and across Central New Jersey. We believe in offering focused, ethical, and highly personalized legal services which allows our family law legal team to keep our clients informed and involved throughout the legal process. While larger firms may hand your case from partner, to junior partner to associate, you will be working closely with the same attorney from beginning to end.
To learn more about alimony in New Jersey, please call our Brick or Sea Girt, NJ offices today at (732) 812-3102 for a free and confidential consultation.
Calculating Alimony in Monmouth County, NJ
As mentioned in the introduction, our Monmouth County alimony lawyers are unable to provide a singular answer to whether or not divorcing spouses will owe alimony. However, there are a litany of factors which are frequently considered when determining how much, if any, alimony is owed. Judges will consider a wide range of factors, including but not limited to:
Income and financial situation of each spouse
Length of the marriage
Age of each spouse and their physical health
Financial and practical responsibilities involving children, including child support
Employment status and/or career readiness of each spouse
Another commonly asked question is whether the grounds for divorce will impact alimony. While spousal support is not based on wrongdoing, it is possible that the "at fault" spouse in a fault based divorce will be liable for additional alimony payments or conversely may be entitled to a lesser amount.
Spring Lake Alimony Attorneys Define Types of Spousal Support
In New Jersey, there are no fewer than five (5) types of alimony agreements. These various arrangements are meant to account for the different scenarios which can faces divorcing couples. Our Spring Lake alimony attorneys may help couples reach amicable and tenable spousal support agreements including:
Open Duration Alimony – this type of spousal support was formerly known as "permanent alimony". However, it is not truly permanent with several scenarios cutting short alimony obligations before death, including financial strife, retirement and more. These are typically reserved for marriages lasting 20 or more years.
Limited Duration Alimony – similar to open duration alimony, limited duration arrangements differ in that they have a pre-determined end date.
Rehabilitative Alimony – for marriages lasting six (6) years or less, rehabilitative alimony may be used to allow spouses to train themselves to re-enter the workforce.
Reimbursement Alimony – often times, spouses make financial and personal sacrifices during a marriage to support their partner. This may lead to a reimbursement alimony agreement to compensate spouses for their sacrifices.
Temporary Alimony During Divorce – like other agreements during divorce like temporary child custody or temporary child support, temporary alimony is meant to provide support for individuals during divorce.
Brick, NJ Alimony Modification Lawyers
So what happens if you have already entered into an alimony agreement and your situation changes? In New Jersey, it is possible to modify alimony agreements based on a substantial change in circumstance. Again, our Brick alimony modification lawyers understand that there are no hard and fast rules when it comes to modifying or terminating an existing agreement.
Common "substantial changes in circumstance" can include a spouse re-marrying, loss of employment, serious illness, significant financial gain or loss, and more. In these situations, couples are often able to fairly modify their alimony terms without litigation. If necessary, the courts will rule on fair and reasonable modification based on the new circumstances of the former spouses.
Questions about Alimony? Contact our Sea Girt, NJ Alimony and Spousal Support Attorneys Today
Alimony attorney Peter J. Bronzino founded the Bronzino Law Firm to offer dedicated family law services to local Ocean and Monmouth County clients throughout towns like Neptune, Asbury Park, Wall, Jackson, Brick, Toms River, Spring Lake, and across Central New Jersey. We believe in resolving family law legal disputes without going to court when possible, but will not hesitate to aggressively litigate when necessary. Our legal team is more than equipped to handle all manner of family law and divorce cases, including the many iterations of alimony in New Jersey.
If you or a loved one has legal concerns surrounding alimony, please contact us online or through our Brick, NJ or Sea Girt, NJ offices today by calling (732) 812-3102 for a free and confidential consultation.