Equitable Distribution of Homes in Monmouth County NJ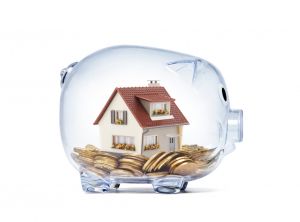 One of the most complicated and potentially contentious issues which will need to be resolved during many divorces in Ocean and Monmouth County is that of the equitable distribution of a family home.
In New Jersey, all marital property must be divided equitably as part of the Divorce Settlement Agreement before the divorce can be finalized. Many people misunderstand this term of marital property, as there are many situations in which one spouse may be the titled owner of a specific asset, but due to the contributions made by the other spouse during the course of the marriage, this same asset actually becomes "marital property".
Homes are no exception to this rule. While there are many different ways for a family home to be divided as part of a divorce, a recent Forbes.com article proposes one potential solution which has the potential to benefit both parties of the marriage: that of the refinancing of the home.
In today's article, we will discuss what the potential benefits of refinancing your home during divorce can be, and why doing so can help you to create a more flexible and financially protected equitable distribution agreement.
Property Division Lawyer Wall NJ
"Who Is Responsible for a Home's Mortgage After Divorce?"
As discussed in our blog "What Happens to Marital Debt during Divorce?", many people are unaware that credit agencies and mortgage lenders can often still pursue either party for repayment of loans despite Divorce Settlement Agreements which assign debts and assets to one spouse or the other.
The same holds true of mortgages taken out on homes as long as the mortgage was signed for by both parties. So even if one spouse or the other becomes the sole titled owner of the family home as part of their divorce's equitable distribution agreement, if the other spouse's name is still on the mortgage for that home the lender can hold that person accountable for repayment of the loan.
This is one of the principle reasons that refinancing a home during divorce can make a lot of sense. By refinancing, the parties can remove one of the names from the loan, thereby ensuring that whoever does keep the home is solely responsible for the repayment of that home's mortgage.
Equitable Distribution Attorney Asbury Park NJ
"Creating Flexibility in Your Equitable Distribution Agreement"
In addition to credit protections, refinancing a home during divorce can also add a great deal of flexibility to the equitable distribution agreement. Without refinancing, if one person wants to keep the family home they would have to give assets of roughly equal value in exchange. This often comes in greatly reduced portions of retirement accounts, savings accounts, investments, business holdings, and even alimony.
However, the liquid funds gained from a refinanced home can allow one party or the other to "buy-out" specific assets, or secure greater portions of the assets which are most important to them.
Of course, when it comes to the division of any marital assets, it is highly recommended that you work with an experienced Asbury Park equitable distribution attorney in order to ensure that all assets are accurately valued, divided in a manner which is fair to you and represents your unique financial needs and concerns, and also accounts for things such as taxes and other long-term considerations of ownership.
Debt and Divorce Lawyer Point Pleasant NJ
"Consolidating and Paying-Off Marital Debt"
Finally, as we have already mentioned, many times both spouses can be held responsible for jointly incurred debts, even though their equitable distribution agreement might say otherwise. In fact, most divorce lawyers will recommend that the couple pay off as much debt as possible during any divorce to avoid exactly this kind of situation.
However, if the divorcing couple does not have the liquid assets to pay off all of these various debts, a refinanced home can provide the capital to do exactly this. Additionally, any funds remaining after marital debt has been paid off can be reinvested into things such as home renovations or investments which provide a higher return than the value of the home itself.
Contact A Monmouth County Divorce and Asset Division Attorney Today
At the Bronzino Law Firm, we have extensive experience helping clients and families to fairly, accurately, and favorably divide complex assets of all kinds during divorce in towns across Ocean and Monmouth County, including Wall, Asbury Park, Point Pleasant, Sea Girt, Neptune, Spring Lake, Toms River, Brick, Jackson, Manasquan, and the surrounding communities.
Attorney Peter J. Bronzino takes pride in providing highly attentive legal service to each of his clients. He believes that by listening closely to the unique needs, concerns, and situations of his clients, he can best work to achieve the types of results which protect their legal, financial, and parental futures when it comes to any kind of family law matter.
To speak with Peter Bronzino and our legal team today in a free and confidential consultation regarding your divorce, the division of your marital assets, or any other divorce or family law matter such as child custody, child support, or alimony, please contact us online, or through either our Brick office or our Sea Girt office at (732) 812-3102.