Palimony Lawyers Monmouth County, NJ
Serving Clients across Monmouth and Ocean County Towns including Wall, Sea Girt, Spring Lake, Point Pleasant, Brick, and more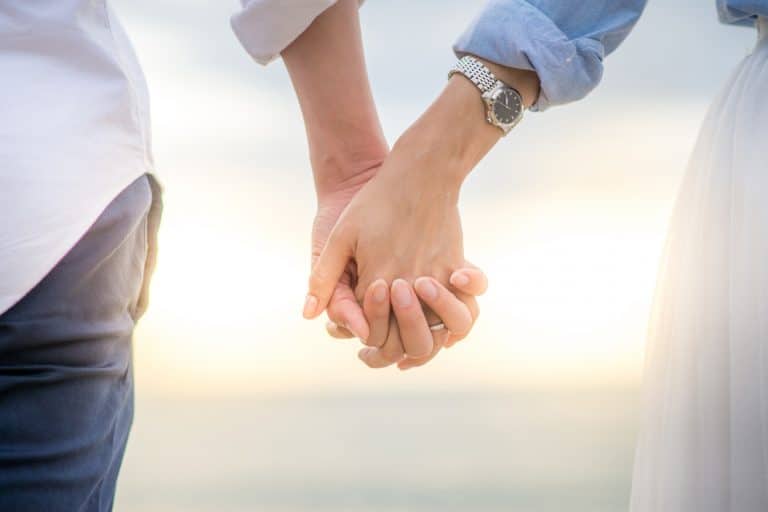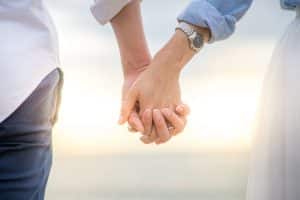 Palimony is an unofficial legal term coined in the 1970's as an amalgamation of "pal" and "alimony". Simply put, palimony is alimony for unmarried couples. However, unlike alimony, palimony is not a legal right of unmarried couples after a separation. It is therefore sometimes more complex and difficult to be granted palimony. Many unmarried couples therefore choose to protect themselves in the case of a breakup through signing a cohabitation agreement, which can contain terms for palimony, division of assets, and more.
At The Bronzino Law Firm, our qualified palimony lawyers are proud to serve unmarried couples across Ocean and Monmouth County towns such as Manasquan, Neptune, Spring Lake, Sea Girt, Brick, Wall, Jackson, and all of Central New Jersey. Our legal team believes in resolving family law issues outside of the courtroom through amicable negotiation when possible, but are also well equipped to handle formal litigation when appropriate. We have grown our business organically through word of mouth in local communities and many positive client testimonials.
To speak to a member or our qualified and experienced legal team about palimony or other family law legal concerns, please contact our Brick, NJ or Sea Girt offices today by calling (732) 812-3102 for a free and confidential consultation.
Neptune, NJ Palimony Attorneys
It is important to understand that as of the writing of this page, there are no formal laws in New Jersey pertaining to palimony. There are, however, legal precedents which have been set on which palimony considerations are based. Our Neptune palimony attorneys also believe that the NJ Family Courts have shifted in recent years to recognize that more and more couples are choosing to live together and engage in long term relationships without choosing to marry. Keeping this in mind, there are two primary scenarios in which unmarried individuals may be entitled to palimony:
Palimony has been promised through a cohabitation agreement – ideally, the unmarried couple will have an existing cohabitation agreement which covers the issues of palimony and financial support. So long as the terms of this agreement are conscionable and the cohabitation agreement itself is lawful, courts are likely to uphold the terms of a pre-existing agreement.
Palimony has been promised in writing in another way – even when couples do not have a cohabitation agreement, it is likely that the courts will require couples to provide proof that palimony considerations were promised in writing at some point. There are no hard and fast rules in these scenarios, but judges will look at the nature, specificity and legitimacy of these written palimony discussions.
Asbury Park Cohabitation Agreement Lawyers Discuss Palimony
As has probably become clear, cohabitation agreements are the cleanest and best way for unmarried couples to protect themselves both during a relationship and in the event of a separation. Historically, palimony has only been granted in New Jersey based on written promises, and not all written promises are created equal. If you are considering a cohabitation agreements, our Asbury Park cohabitation agreement lawyers will hep you draft an enforceable document by taking the following steps:
Including only permissible terms – palimony, division of assets, granting power of attorney, and named insurance beneficiaries are all valid terms of cohabitation agreements. Couples may also include terms of child custody and child support for their present relationship, although future considerations for child case in the event of a separation will not be recognized
Seeking independent legal counsel – each individual must be allowed to work with independent legal counsel. If this choice is waived, the cohabitation agreement should include this decision in writing
Owned property and assets must be accurately disclosed – if at a later date it is shown that either party misrepresented their assets intentionally or unintentionally, the validity of your agreement may be called into question
Each party signed the agreement under no duress – couples must be given ample time, be able to fully understand what they are signing, and enter into the agreement under no threats or coercion
Questions about Palimony? Contact our Brick, NJ Unmarried Couples' Attorneys Today
Palimony attorney Peter J. Bronzino has extensive experience helping clients draft, enforce, and modify palimony and cohabitation agreements across Monmouth County and Ocean County communities such as Brielle, Wall, Manasquan, Neptune, Point Pleasant, Brick, Toms River, and all of Central New Jersey. Our small firm size is well equipped to handle all family law matters for highly competitive rates. We are also proud to offer highly personalized legal solutions which keep our clients informed and involved throughout family law legal proceedings.
If you are considering a cohabitation agreement or palimony agreement, please call our Sea Girt, NJ or Brick, NJ offices at (732) 812-3102 or contact us online today for a free and confidential consultation.