What are my Rights as a Tenant in New Jersey?
|
What are my Rights as a Tenant in New Jersey?
Tenants' Rights Attorney Point Pleasant, NJ
Serving Renters in Ocean County and Monmouth County Areas including Neptune, Toms River, Wall, Asbury Park, and across Central New Jersey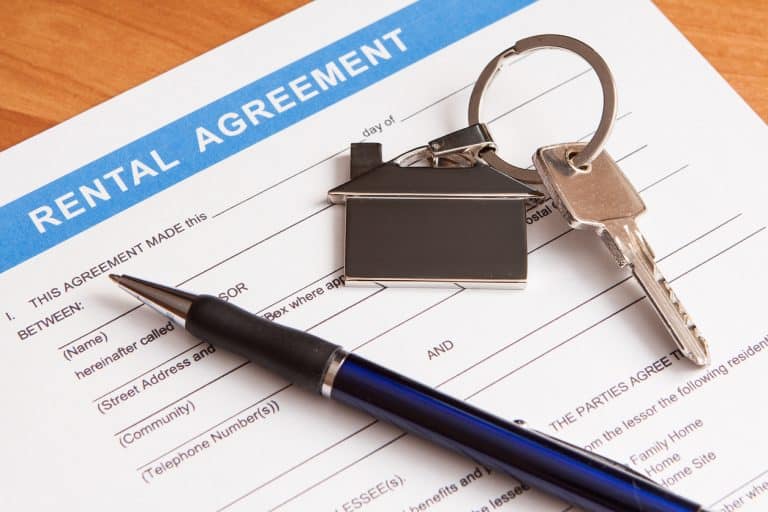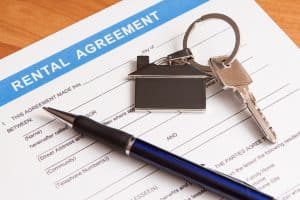 As Americans continue to move into highly concentrated urban areas in increasing numbers, more and more Americans are renting. This leads to situations where many young adults are entering into leases without understanding the many rights and responsibilities they are assuming. Thankfully, those who may feel out of their element signing a lease agreement are not alone. There are many state and federal real estate regulations aimed at protecting tenants from predatory landlords taking advantage of inexperienced or unaware renters.
At The Bronzino Law Firm, our real estate attorneys are proud to serve both renters and landlords throughout Ocean and Monmouth County towns such as Manasquan, Wall, Jackson, Brick, Neptune, Toms River, Spring Lake, Sea Girt, and across Central New Jersey. We believe in educating our clients and protecting their legal rights during real estate transactions including entering into rental agreements. We focus on the attorney-client relationship as our number one priority, which has led to many glowing client testimonials.
For a free and confidential consultation regarding your questions or concerns regarding your rights as a tenant, please call our Brick, NJ or Sea Girt, NJ offices today at (732) 812-3102.
Manasquan Renters' Rights Lawyers Discuss Moving In
One of the rights which renters fail to employ is the right to inspect their home before moving in. There are certain standards which must be met prior to tenants moving into a rental property. Our Manasquan renters' rights lawyers recommend checking all of the following as soon as possible:
Kitchen
Bathroom
Walls and Ceilings
Floors
Smoke detectors
Windows and doors
Heating and cooling systems if applicable
Water and electrical services
And more
If there are any issues present at the property, it is wise to take pictures as evidence and send them to your landlords or realty company immediately. They should fix any legitimate issues as soon as possible. Get these promises to fix items in writing to avoid future conflict.
Security Deposit Lawyers Spring Lake, NJ
Many of the most common causes of disputes between renters and landlords revolve around security deposits. Thankfully, New Jersey statutes provide specifics which govern limits, notices, how to get your security deposit back, and much more. Our Spring Lake rental agreement lawyers believe in keeping our clients informed about state and federal laws so they can approach security deposit disputes with confidence. Regulations to protect tenants and landlords include:
Limits on security deposits – pursuant to N.J.S.A. 46:8-21.2, security deposit amount may not exceed one and a half (1.5) times the monthly rent amount of your agreement. Additionally, "Whenever an owner or lessee collects from a tenant an additional amount of security deposit, the amount collected annually as additional security shall not be greater than 10 percent of the current security deposit".
Notice of Security deposit – landlords are legally obligated to put security deposit funds into a separately operated bank account which pays interest. At this point, the landlord has a maximum of 30 days to inform the tenant of the name and address of the bank where their security deposit is being held.
Getting the security deposit back – at the end of your lease term, landlords have 30 days to return a security deposit unless tenants owe outstanding funds. If the landlord makes any deductions from your security deposit, they must provide a list of items and dollar amounts.
Toms River Rental Lease Agreement Attorneys
The crux of your relationship with your landlord is through your rental agreement, or lease. Leases are often standardized, but landlords may put many different terms or caveats into your agreement. It is recommended to allow a Toms River rental lease agreement attorney review your lease before signing on the dotted line. It is common and reasonable for you, as a prospective tenant, to make alterations to a lease as necessary.
Unfortunately, unsavory lease agreements are the easiest way for landlords to take advantage of unwary renters. It is vital that you not only have your lease reviewed, but understand the terms of your agreement before making a commitment. Typical terms include the monthly rent, security deposit, late fees, care of the property, terms of owning pets, subletting, and much more.
Questions about your Rights as a Tenant? Contact our Real Estate Lawyers with Offices in Brick, NJ and Sea Girt, NJ Today
Real estate attorney Peter J. Bronzino founded The Bronzino Law Firm in 2010 with the goal of providing high quality legal service to clients from local Ocean and Monmouth County communities across Sea Girt, Toms River, Wall, Manasquan, Spring Lake, Brielle, and all of Central New Jersey. Attorney Bronzino understands that real estate law can be daunting, especially for first time or inexperienced renters. We offer legal solutions which range from reviewing your lease agreement to helping you recover a security deposit. All too often, we see tenants getting the short end of the stick due to avoidable mistakes.
Please contact us online or call our Brick or Sea Girt, NJ offices today at (732) 812-3102 to discuss your rights as a tenant and your related concerns in a free and confidential consultation.