Accounting for Overnights to Determine Child Support Payments
The Number of Nights the Child Spends with Each Parent is a Crucial Consideration When Determining Child Support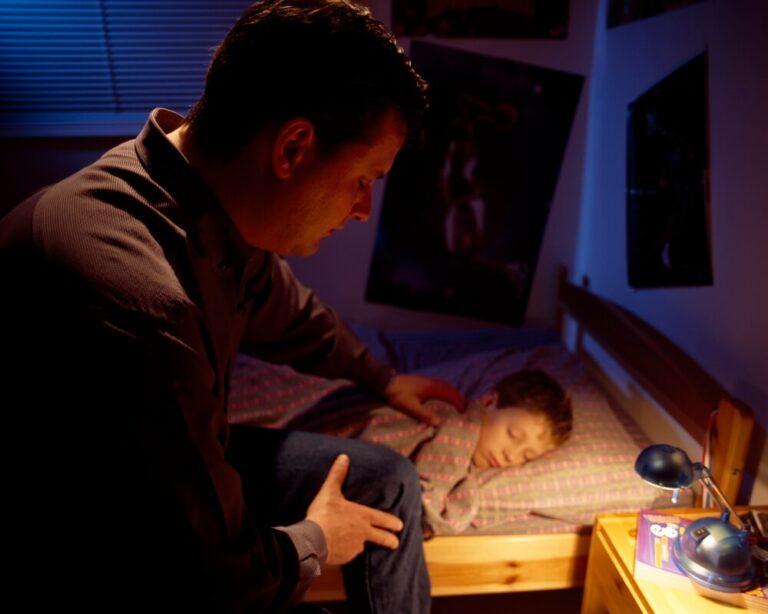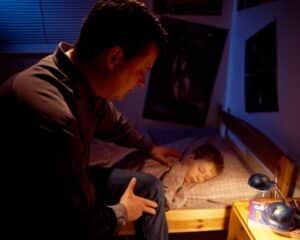 Child custody arrangements are often contentious issues during and after divorce. Each parent vies for the maximum time with their children; the number of custodial child hours of each parent affects child support calculations. In New Jersey, parents have sole or shared physical custody, which concerns how much child support a party pays the other. Thus, one component of a child support calculation is how much time each parent has with their child or children, specifically overnights.
Using Overnight Time to Calculate Child Support in NJ
Sole custody or shared custody reflects the number of overnights each parent spends with the child or children of their marriage. To calculate child support, a parent must pass the threshold number of 104 overnights to claim shared custody. Overnight is at least 12 hours of custodial time out of 24 hours. Shared custody does not mean each parent houses their children 50% of the time, though some do. Parents can have shared custody that allows the children to live between two households or a set number of days allotted to each parent per week. But for child support purposes, shared and sole custody mean counting the hours by the number of overnights each parent resides with the children.
The Magical Number of 104 Nights
A parent with sole custody has the children living at their residence for more than 104 nights a year. That means the children's primary residence is with the parent with sole custody, and the other parent has visitation. A parent with shared custody has between 28% and 50% of the annual overnights with the children, according to New Jersey Rules 5:6A, Appendix IX-A, paragraph 14(b)(1) and 14(c)(2). One hundred four overnights amount to 28%.
Child support calculations consider the expenses a parent pays when the children live with a parent, such as healthcare, educational, and childcare expenses. The more custodial time a parent has with the children, the more expenses they have. Thus, child support calculations primarily consider the incomes of each parent, expenses associated with childrearing, and custodial time (overnights), among other considerations. So, for example, if one parent earns more than the other, they pay less support if they have shared custody than if they have visitation only.
How Courts Handle Hours Disputes for Child Support Purposes
Disputes about the hours that constitute an overnight for shared custody purposes plagued the parties in child support disputes before Alberto-Kolmer v. Kolmer. This 2021 Appellate Court case affirmed that 12 hours or more is an overnight. The parties, in that case, disputed the defendant's shared custody designation by the number of overnights he had. Plaintiff, the Parent of Primary Residence, denied the defendant's and the court's calculation of overnights for child support purposes.
Defendant's shared custodial time was Wednesday at 3:00 p.m. to Sunday at 7:00 p.m. one week and Thursday at 4:00 p.m. to Saturday at 11:00 a.m., the other week of an alternating weekly schedule. Based on the schedule, the court calculated child support on the defendant's six overnights out of 14 days by misinterpreting Paragraph 14(b)(1) of Appendix IX-A to Rule 5:6A as meaning any overnights. Thus, the court attributed 129 overnights out of 301 a school year plus summer shared time, in all 150 overnights a year compared to the plaintiff's 215 in calculating support. Plaintiff countered those five overnights in 14 days as the correct basis for support. The court disagreed.
Five months after the order, the plaintiff applied to modify child support due to the defendant's changed married tax filing status and to amend the overnights to 121. The court refused to amend the overnight calculation. The plaintiff appealed, based on the court's error in interpreting Paragraph 14(b)(1) of Appendix IX-A to Rule 5:6A. The Appellate Division agreed with the plaintiff. The court used the wrong number of overnights in calculating support and misinterpreted Paragraph 14(b)(1) of Appendix IX-A to Rule 5:6A. This section states that a period of 12 or more hours constitutes an overnight. Since the Saturday custodial time ends at 11 a.m. instead of 12:01 p.m., the total custodial time is 11 hours, not over 12, and thus, not an overnight. One hour made a big difference in the support calculation.
Accuracy of Overnights is Necessary for Child Support Payments
In Collette vs. Welsh, the court mistakenly calculated child support on the wrong number of overnights. By considering overnights as where the child sleeps, the court disregarded the child support Guidelines that define an overnight as "the majority" of a 24-hour day (Appendix IX-A to R. 5:6A). The Appellate Division, in that case, reversed and remanded the case to recalculate the support using the Guideline definition of overnights, among other issues. Collette and Alberto lay to rest the interpretation of overnights as 12 hours or more of custodial time.
So, any time family situations change, a child's school schedule changes (as in Collette), or one parent remarries (as in Alberto), one or both parties may request a modification in child support. To reflect the actual time each party spends with the children, the income they receive, or the expenses they pay, a court may change a child support order. If one parent must spend fewer overnights with the children or earns more due to lower taxes, they may pay more child support, and a court will most likely make a support modification. However, child support or child custody modifications are appropriate when one or both parties experience a substantial change in circumstances (NJSA 2A:34-23, NJSA 5:6A). Examples of substantial include permanent types of changes, like one party's job loss or major illness. It also includes one party having more overnights than the other due to changes in circumstances.
Rely on our Experienced Child Support Lawyers for Help Determining Your Payments at our Brick or Sea Girt Offices
Whether you are modifying your order or obtaining a child custody and support order for the first time, you will benefit from hiring a family law attorney. Though the definition of "overnight" is evident in law, many other issues are not as firm, and many cases are decided on a situational basis. Family law judges can make and modify orders based on what they deem substantial changes. If you have child support or custody-related legal matters, you need an advocate to persuade a judge to rule in your favor on support and custody issues. You also want a careful legal mind to ensure that child custody time shares reflect actual times your children spend overnights with you or their other parent, as defined by law.
Consult with a trusted family law attorney at Bronzino Law Firm for child support and custody issues. We are available to answer all of your specific questions and provide further guidance, as we do for many clients in Rumson, Red Bank, Middletown, Sea Bright, Barnegat, Toms River, Freehold, and other communities in Monmouth and Ocean County. Contact our Sea Girt or Brick office at (732) 812-3102 for a free initial consultation with an experienced child support lawyer; you can also complete our online contact form.