Preparing a Family Vacation Trip Post Divorce in New Jersey?
There are Advantages and Disadvantages of Going on Vacation With Your Ex and Your Children Post Divorce; Consulting with an Experienced Divorce Attorney Can Give You a Better Insight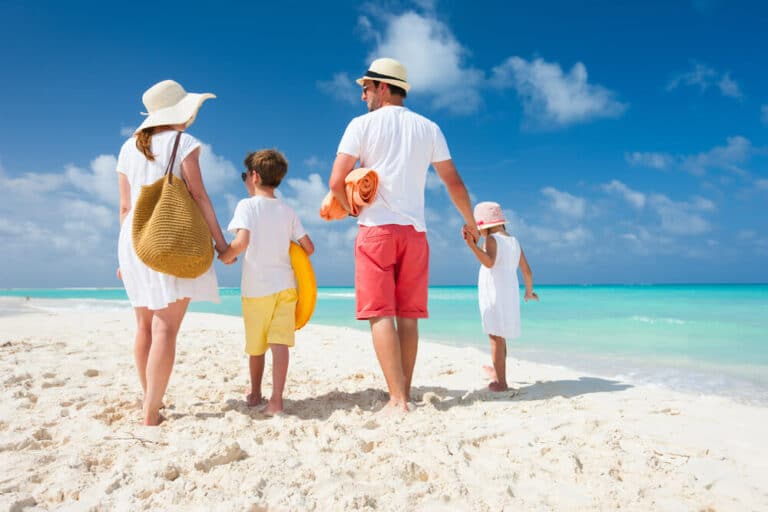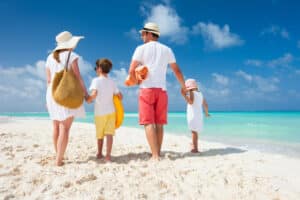 The word divorce is associated with so many negative connotations that it is hard to imagine that the parties to a divorce can be amicable. Most of the time, these negative connotations have merit because, in many divorces, the family unit is put through much hardship. The parties to divorce typically do not get along; they may not communicate, they may not like each other (to say the least), and they may not trust each other. The parties to a divorce can also forget that if children are involved, they are most likely suffering the consequences of something that is not their fault.
However, there are times when divorce does not end in such a battle, and the parties can remain friends. In these instances, ex-husbands and ex-wives can even go on vacation together with their children. Take Hilary Duff and her ex-husband, Mike Comrie. After their divorce, they were able to vacation together as friends with their three-year-old son in Hawaii.  Duff was interviewed about this (of course), and she laid out a plan for ex-spouses if they foresee a vacation together. The first thing to do would be to communicate openly and honestly with each other and their children. To explain to the children that though they are going on vacation together, that they are not getting married again. It may be wise to limit the children's expectations as well as the expectations of an ex-spouse.
Actress Gwyneth Paltrow has also been seen vacationing with her former spouse, as well as her current spouse. It may be hard to relate to celebrities and the intricacies of their divorces, but both former couples do provide us with examples of how vacationing with former spouses can be done. Contrary to popular belief, it is possible to vacation together with a former spouse. It must be done carefully, and it cannot be done for any hidden motivation on the part of either spouse.
Are There Benefits of Vacationing with Your Kids…and Your Ex?
There are some benefits of taking a vacation with your former spouse. One benefit may be that you essentially have a babysitter for when you want alone time. What better babysitter than the children's own parent?
Vacationing with a former spouse may also provide the children some comfort. There may be a dangling sense of safety within the children as they see their family unit potentially getting smaller or divided; however, a vacation with a former spouse may instill great comfort in the children. They can see that even though their parents are no longer married, they are able to be friends. This sets a wonderful example of maturity for the children and shows that you can be friends with anyone as long as you treat each other right.
Downsides of Vacationing with Your Ex After Divorce
The biggest drawback of taking a vacation with your children and the former spouse is that you may confuse the children as to the nature of your relationship with your former spouse. The children are coping with post-divorce life in their own way, hopefully in a healthy way, but going on a vacation with your former spouse may interrupt this process, and the children may react unfavorably. It is cruel to give children false hope, which is what may happen when they go on vacation with their divorced parents.
Another drawback is that this may be confusing for you and/or your former spouse. Obviously, you both know the nature of your relationship better than anyone, but it must be made clear to both of you what the expectations are and correct them before endeavoring on vacation together. If you cannot communicate with your former spouse openly and honestly, then it might not be a good idea to go on vacation with them with your children. An open conversation is vital to ensuring that no false hope develops in either party. False hope eventually leads to disaster, especially after a divorce.
Vacationing together may also affect the status of any new relationships you or your former spouse are trying to create with other romantic interests. Any unnecessary drama should be avoided not only for the well-being of you and your former spouse but for the sake of the children. Finances can also lead to unnecessary arguments while on vacation with your former spouse. Vacation spending can cause tension, and the vacation may turn into a nightmare.
Wise Tips for Trouble-Free Time Off with Your Kids and Ex-Spouse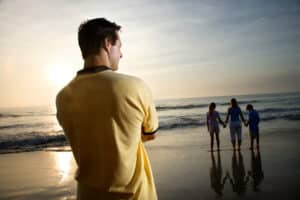 First and foremost, you must review the divorce decree and any agreements that are in effect post-divorce. An example of this would be a custody agreement, a support agreement, alimony, and the like.
Another practical tip is to ask the children if they would mind if you extended an invitation to the former spouse. Children may want to maintain their perception of your boundary with your former spouse and not get confused by seeing you two together again.
Try to divide the spending on vacation between you and your former spouse equitably. In order to avoid any confusion or expectations, talk with your former spouse about this first. Always keep receipts and proof of everything you have paid for.
Vacationing is about having fun with the family. Develop a plan on how best to do this without ever resorting to potential conflicts with your former spouse. Have a plan for the vacation, and make sure that you discuss it with your former spouse with their input. Also, have a plan for if a conflict arises. For example, if you two start arguing, make sure the children are not around and try to talk to each other in a respectful manner elsewhere.
If You are Planning a Vacation with Your Children and Ex, Contact Our Brick NJ Divorce and Family Lawyers Today
Contacting an attorney before approaching your children or your former spouse about the idea of a vacation together is the best thing to do if you want to have all the potential benefits of a family vacation without any of the drawbacks, which can be catastrophic.  In order to make sure all of your bases are covered, contact a knowledgeable divorce and family lawyer at Bronzino Law Firm who has provided legal counsel on this particular subject before. We can review the divorce paperwork with you and can even help you develop a plan for when you are on vacation in order to protect yourself from any future disagreements or legal actions.
With local offices at the Jersey Shore, our law office has been assisting clients with custody, divorce, child support, domestic violence, and other family law matters in Rumson, Manchester, Belmar, Manalapan, Wall, Sea Bright, Red Bank, Eatontown, Middletown, Toms River, Lakewood, and other communities in Monmouth and Ocean County, and across Southern New Jersey for over a decade. Contact us today at (732) 812-3102 to speak with an attorney free of charge.