Family Law Attorneys Advising on the Potential Impacts of Divorce on Immigration Status
What happens when a couple divorces before the immigrant spouse has reached U.S. citizenship status in New Jersey?
The path to citizenship in the United States is a long and extensive one. Many couples undergo years of legal process to obtain one or both partners' permanent residency status, accompanied by the famous 'green card,' and ultimately full U.S. citizenship. When a person from another country marries a U.S. citizen, and the citizenship journey for the immigrant begins, it's often difficult to tell what bumps will occur in the road to becoming a citizen, as well as in the road of matrimony.
How Does Divorce Affect My Conditional Immigration Status? Do I Need To Report My Divorce To Immigration?
A person's permission to live in the United States based on their being married to a U.S. citizen is a strong condition. Removing this conditional status for permanent residency and obtaining a visa to remain in the country based on employment instead is a difficult but not impossible task. First of all, you must file Form I-751 with the United States Citizenship and Immigration Services to remove the condition of permanent residence based on marriage. If you are a derivative beneficiary according to your visa, you must report your divorce to the U.S. Citizenship and Immigration Services.
Can I Renew My Green Card If I'm Divorced in New Jersey?
After divorce, you cannot file Form I-90 to renew your Permanent Residence (Green) Card if you are in the U.S. on the condition of marriage. Again, requesting a waiver to remain in the country on a work visa may be the best path forward.
What Happens If I Get Divorced Before I Get My Green Card?
Most people applying for permanent resident status when they are married to a United States citizen are doing so conditionally, as "derivative beneficiaries" of the marriage that awarded them an entry visa. This means that their entry status depends on another person and was not awarded personally, as would a visa for employment. A primary beneficiary status is granted to those foreigners coming to the United States for specific employment, such as with a work visa.
When you get divorced before the interview for your green card, you will lose your derivative beneficiary status, which means you lose your condition to remain in the country. However, if you have been married for over two years after you are legally divorced, you may ask for a waiver to change your status from derivative beneficiary to primary beneficiary, essentially asking for a work visa.
Will I Be Deported If I Get Divorced in Toms River, NJ?
The path to citizenship for immigrants is set up so a person without full citizenship will not be automatically deported if they lose the reason for their visa — their marriage. As noted above, a person who has been married for over two years to a U.S. citizen can request a waiver after divorce to be granted an employment-based visa. This allows them to stay in the United States, living continuously, which is a central provision of the citizenship path.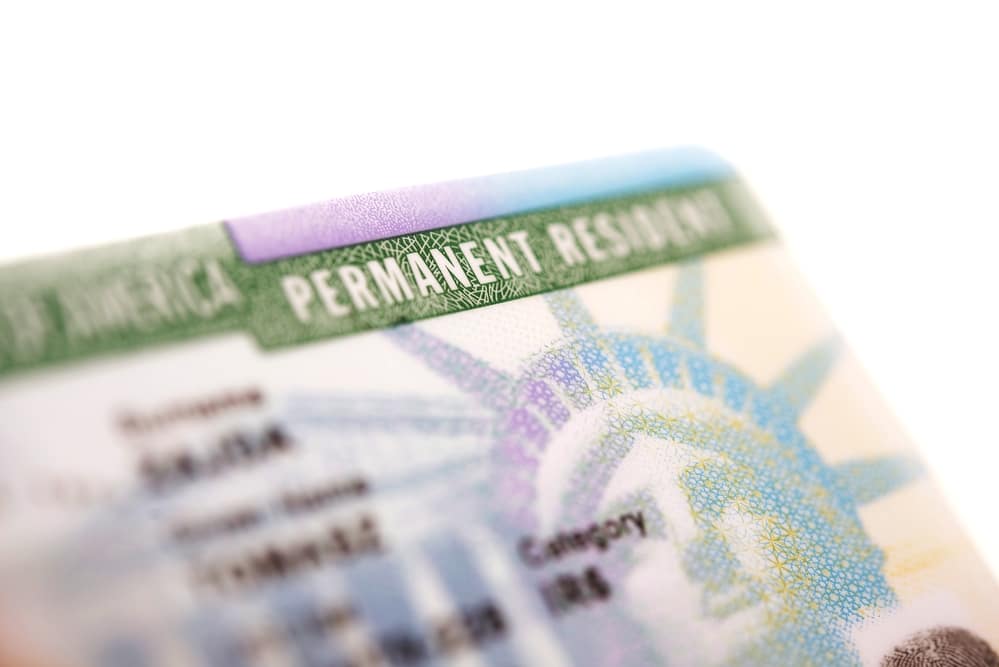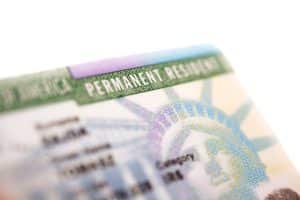 All green card holders who have lived in the United States for three years (continuously) and are married to a U.S. citizen can legally apply for full citizenship (including complete protection from being deported). According to the "three-year rule," the couple must have been "living in marital union" for the entire three years before application. That said, they must remain legally married until naturalization, though the "living in marital union" element is not required after filing. This means that a married couple living in union in the U.S. for three years could, after the immigrant has filed, continue to pursue the three-year naturalization path even if separated, as long as they remain married.
However, divorce before three years (or before the naturalization path completes) still doesn't mean deportation.
Whether married or not, all green card holders can apply for full citizenship after five years.
Set Up A Consultation with a Family Lawyer to Discuss How Your Divorce May Affect Your Immigration Status in NJ
When it comes to your immigration status and the essential and detailed maneuvers required to naturalize as a United States citizen, there is no end to the invaluable support an experienced attorney who understands the intersection between immigration and family law will provide on your path. Particularly when divorce is concerned, you'll be faced with questions from the immigrations offices regarding the bonafide truth of your marriage as a partnership rather than a ploy to attain citizenship. Our skilled and experienced team of attorneys is equipped to guide you through the process of handling your immigration and other concerns amidst divorce, while making sure you're 100 percent supported in every step of this exciting journey and helping to allay any fears that the road inevitably brings up.
Have you divorced your spouse before your naturalization process is complete? Are you considering divorcing before becoming a permanent U.S. citizen? Do you have your green card, but you're not sure if you can continue towards citizenship after separation or legal termination of your marriage in New Jersey? We have a long history of helping clients with family law and immigration issues that come into play when undergoing divorce, even after their initial entry point has shifted across Ocean and Monmouth County in towns like Brick, Lakewood, Toms River, Middletown, Freehold, Jackson, Sea Girt, to mention a few.
At The Bronzino Law Firm, we understand what a benefit you bring to this society, and we want to help you move on from your divorce and continue your road to naturalization. From preparation to execution and questions along the way, we're on your side.
Contact us at (732) 812-3102 or fill out our online contact form to schedule a free and confidential consultation with one of our attorneys.