Promotions and Divorce Issues in Monmouth County, NJ
A Promotion at Work For Either Party in a Marriage Would Be a Win-Win For Everyone Involved. However, That Isn't Always the Case.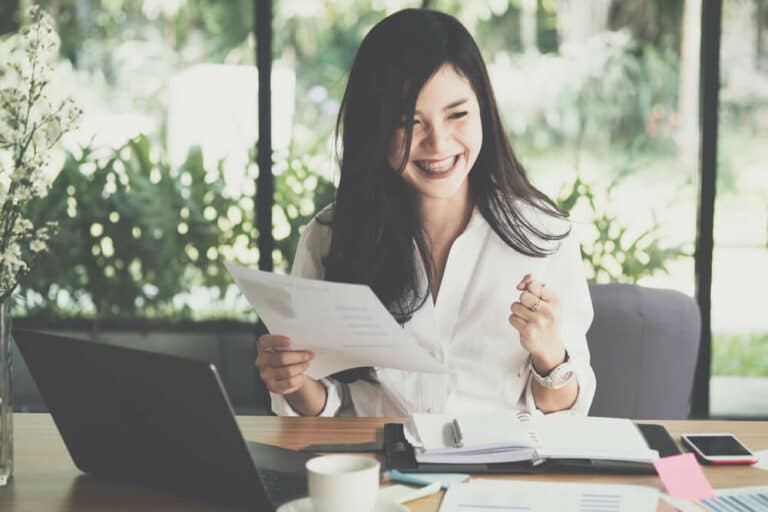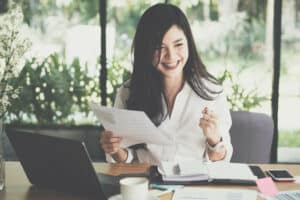 Yes, more money will be coming in, which could alleviate some stress, but a promotion could also mean more responsibility and longer hours. The spouse who was not promoted may feel some jealousy or resentment. Perhaps they feel their career was never a priority in the relationship. Maybe they are now responsible for more household duties such as cooking and childcare.
Women's Career Success is Associated with a Higher Risk of Divorce in NJ
A study done by two Swedish researchers, Olle Folke, and Johanna Rickne, published in the Research Institute for Industrial Economics in 2016, demonstrated that when women get a promotion, the possibility of divorce is much higher than when men get a promotion, especially when the woman became the breadwinner of 60% or more of the household earnings. The researchers analyzed two areas of promotions:  to a CEO position or an elected position such as a parliamentarian or mayor. The overall results indicate that when a woman is promoted, what was once a gender-traditional marriage has to change to gender-equal, where the husband is expected to take on more domestic responsibilities. Couples with already gender-equal relationships have a much lower divorce rate than those with traditional ideas of marriage.
The Important Role of Peer Communication
Relationships before and during a marriage are vulnerable to separation when communication is not a priority—discussing career possibilities such as a promotion or a move to another state to work at another office or when (or if) to have children. Discussing your feelings about childcare, household responsibilities, how much personal or family time you need, and others is important. When a woman gets promoted, she is more than twice as likely to get a divorce than a man who gets promoted. While she is away from the house more, he may harbor resentment and cannot communicate his nonconformity with the new dynamic. If these topics were never addressed, unless they come together in honest, straightforward conversation, it could mean the end of the marriage.
How Is Intimacy Affected By a Promotion?
Couples who aren't communicating successfully are likely to have problems with intimacy as well. Intimacy can be physical or emotional. It isn't just about having sex; it's about having time to enjoy each other's company in a nurturing way. If you cannot connect with your partner, this can cause emotional distance. When physical intimacy is a problem, sometimes it has to do with self-esteem. A husband who was raised in a home where the man brought home the bacon and the woman cooked it may feel somewhat emasculated by a wife who earns much more. He may feel unworthy and pull away from the relationship.
The Adverse Impact of Increasing Household Income
A promotion may allow a woman to file for divorce from a defunct relationship long before she begins to earn enough to live independently. If money was the only thing keeping her in the relationship, it is no longer a hindrance. But based on the study, when a woman earns more than 60% of the household's earnings, there could be trouble in paradise. It concerns the husband's expectation to be the primary breadwinner. When that shifts, resentment and frustration may develop, even when the extra income puts the family in a much better financial position.
Traditional Gender Issues Affecting Marriage Dynamics
The study was evident that marriages that began with a traditional model, where the woman took care of the children, and domestic duties and the man earned more or received a promotion, were much more likely to divorce if the wife was promoted than in a gender-egalitarian relationship where all positions were shared equally. Higher success rates were found in relationships where the husband was promoted, and unsuccessful women had lower divorce rates. Women over 8 years younger than their spouse were more prone to divorce after a promotion, especially when the relationship was gender-traditional.
How Can a Promotion Impact Alimony and Child Support in NJ?
Alimony or spousal support allows each spouse to live the lifestyle they were accustomed to until the non-paying spouse can support themselves. Also, New Jersey law states that the number of years one will receive alimony will not exceed the number of years of marriage. If your ex receives a promotion, you can request a modification or reduction in alimony. You must prove that the financial circumstances have changed significantly to either reduce your alimony payments or justify an increase in the payments you are receiving.
Child support payments can also be modified only once the "substantial changes" have been proven in court. Regarding equitable distribution, if the promotion takes place before the divorce is finalized, the judge could change the order, but usually only when the amount earned is substantially higher than the original salary. Once the divorce is sealed, changes aren't usually made.
Our Legal Team is Ready to Assist You in Obtaining the Most Favorable Outcome For Your Divorce in South Jersey
Divorce is never entirely painless, especially when it comes to the coattails of such a celebrated success. You worked so hard to get where you are professionally; taking such a blow personally is painful.
At the Bronzino Law Firm, our family law attorneys are seasoned professionals and skilled strategists capable of providing you with excellent representation in Tinton Falls, Middletown, Eatontown, Manchester, Sea Bright, Howell, Red Bank, and other Ocean and Monmouth County towns. We know every case is unique and are prepared to listen to your concerns during this process, working toward the best possible result for you and your future.
If you are considering filing for divorce in Southern New Jersey, contact us at (732) 812 3192 or look for us online to make your appointment or set up a free and confidential consultation.