Financial Implications of a 40-Year Mortgage in New Jersey
Discuss with Our Real Estate Lawyers the Upsides and Downsides of a 40-Year Mortgage for Potential Home Buyers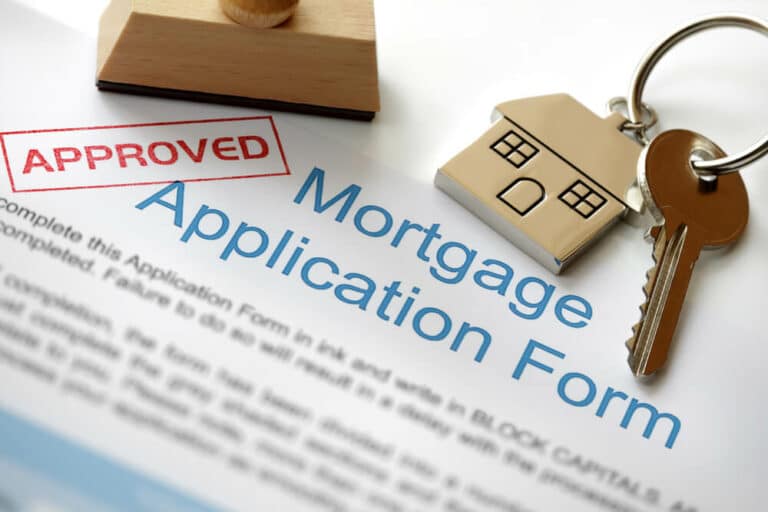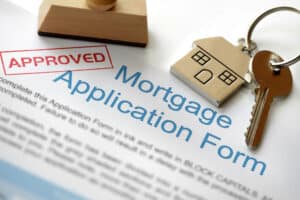 If you ask someone their most important economic goal, they will say buying a house.  The American Dream of the 1960s continues to embed itself in the hearts and minds of young professionals seeking a sanctuary, a place to put down roots.  They search for their ideal abode with alacrity, starry-eyed, and hope for what will come.  Once the loan is approved (for 15 to 30 years, depending on credit scores and income), they are on their way to finding a home.
When several years have passed, and unfortunate circumstances have befallen the family, they may need to stretch out smaller payments over a more extended period of time.  This can be done through a 40-year mortgage.  There are several requirements, and only some are eligible, but if you are struggling to pay your mortgage, read on to see if you qualify.
40-Year Mortgage as an Option in the Current NJ Housing Market 
A 40-year mortgage is a loan lending institutions offer to provide lower monthly payments to potential homeowners.  In today's housing market, with extremely high housing prices, fewer houses on the market, and skyrocketing interest rates, some may find this kind of mortgage the only way to make their home-owning dream come true.
Understanding How a 40-Year Mortgage Functions 
It is a mortgage that requires 40 years or 480 months of payments.  The payments are usually lower than those for a 30-year mortgage.  A 40-year mortgage can be structured similarly to those of shorter mortgages.  A fixed-rate mortgage will have the same interest throughout the duration of the loan, and all of the payments are the same amount. An ARM or adjustable-rate mortgage has a fixed interest rate for a determined period (10, 20, 30 years, for example) and then varies based on the market interest rate until the loan is paid.  In an interest-only loan, the payments for a certain period are attributed only to the interest part of the debt.  Typically, this happens during the first 8 to 10 years.  A balloon payment can also be set up with this kind of mortgage.  The borrower makes a balloon payment when the mortgage comes due.  This provides the borrower with lower monthly payments throughout the length of the loan.
The Good and Bad News for a 40-Year Mortgage
One of the benefits of this kind of mortgage is the lower monthly payment.  A shorter loan may be out of reach financially.  If interest rates are lower in the future, one could consider refinancing and getting a loan with higher payments over a shorter period.  Lower payments also provide the opportunity to save money or to pay property taxes, home repairs, or other significant expenses.  This type of loan flexibility makes homeowners feel more secure about their finances.  Interest-only payments for the first 10 years allow borrowers to make larger payments later and pay down the principle.  This kind of loan allows for extra payments or payments greater than the allotted amount if the goal is to pay off the loan before the 40 years have elapsed.
The biggest drawback, of course, is the amount of interest to be paid.  Purchasing a $325,000 house on a 15-year, 5.51% fixed-rate mortgage costs a total of $515,600. A mortgage for 30 years at 6.32% carries a total cost of $617,543, while a 40-year mortgage at 6.85% costs a total of $1,025,000.  The interest rates increase over time because the longer a borrower has to repay the loan, the more reasons they could have to default and the higher the risk to the lender.  Another concern is the length of time it takes to acquire equity in the home.  If the monthly payments are smaller, the amount paid on the property is less than it would be on a shorter-term loan.
Requirements for Obtaining a 40-Year Mortgage
The requirements for a 40-year mortgage are similar to those of short-term loans.  The financial institution providing the loan will require a set credit score, income is evaluated based on the amount borrowed, and tax forms and other documents must also be presented.  If the loan is a refinancing situation, hardship must be proven before applying.
From A to Z: How to Get a 40-Year Mortgage in New Jersey
Finding a lender for a 40-year mortgage could be difficult.  The Consumer Financial Protection Bureau (CFPB) classifies mortgages over 30 years as "unqualified" as they don't meet the established specifications and standards.  Smaller banks, credit unions, private lenders, mortgage brokers, and online lenders frequently offer a 40-year mortgage.
If you want to refinance an existing shorter-term loan, there must be proof of financial distress or possible foreclosure.  Remember, financial institutions don't want your house; they want your money.  Banks can be surprisingly flexible if foreclosure is on the horizon. Unloading a foreclosed property can cost the bank a lot more than it is worth.  The most crucial element is to work with them, not dodge their calls.  A 40-year mortgage will lower your monthly payments and could keep you from losing your home.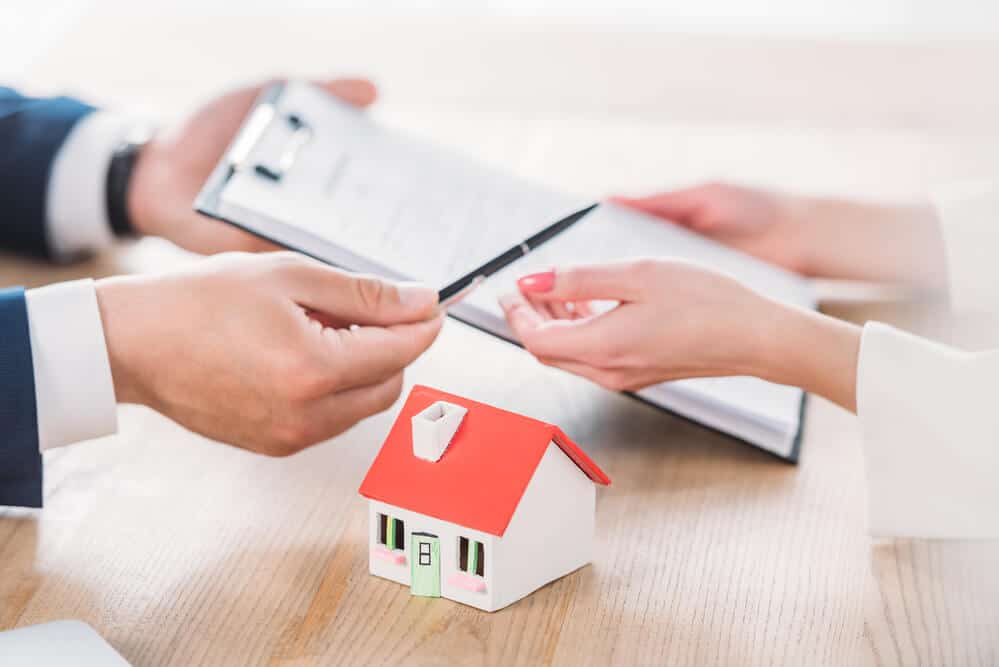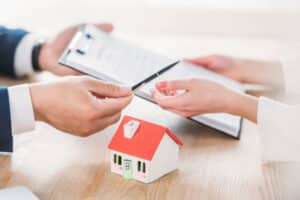 If you are in the market for a new home, you can start the application process once you have found a lender willing to offer the terms you are looking for.  As 40-year mortgages are disqualified, you won't be able to get a government-backed loan, which tends to have more lenient borrower requirements.  If you aren't happy with the loan requirements, move on until you find a company you feel comfortable with that is offering a fair interest rate and terms.  It is imperative that you go over every detail of the agreement.  You don't want any nasty surprises down the road.
Request a pre-approval letter to submit to your real estate agent, who can find houses in your price range.  When you find a home, have it appraised, inspected, and make sure the title is cleared.  Your lender may ask for more financial documents, and most request a FICO score of at least 640. Then you sign the papers and pick up your keys!
Government Loans as an Alternative Option to a 40-Year Mortgage
Government loans are a possible option depending on your situation.  They are given by private lenders but are insured by various government agencies. A loan from the FHA (Federal Housing Admin.) requires a FICO of 580 and allows for a down payment of only 3.5% if it is your first home.  The VA (Dept. of Veteran's Affairs) offers financing with no down payment.  Also, the credit score requirement varies according to each case.  The VA provides these services to active and retired military and surviving spouses.  The USDA (US Dept. of Agriculture) offers loans to those who live in rural areas and meet their income limits.  They also don't require a down payment.
Contact Us to Set Up Your Free Consultation with Our Real Estate Attorneys Regarding a Home Purchase with a 40-Year Mortgage in NJ
When you want to buy a house, you need someone who can protect your rights and look out for your best interests.  A lawyer at our Monmouth and Ocean County law firm can explain the conditions of your mortgage agreement, as well as all of the other legal documents and contracts about the purchase of the house. The lawyers at the Bronzino Law Firm take pride in our abilities to help our clients realize their dream of becoming homeowners.  Our experienced real estate attorneys provide individual attention, clear explanations, and a checklist of the legal issues that must be completed to get you into your home in Middletown, Manalapan, Rumson, Point Pleasant, Asbury Park, Holmdel, Red Bank, Seaside Heights, Eatontown, and elsewhere in Ocean and Monmouth County.
Getting a mortgage and buying a home are complicated processes; you don't need to do it alone.  Call us at (732) 812-3102 or complete a quick contact form.  We look forward to working for you.