Real Estate Surveys and Their Underestimated Importance in NJ
A Real Estate Survey Provides Relevant Information About the Property Boundaries, Easements, Encroachments, Zoning Violations, and Protected Areas in Ocean and Monmouth County Towns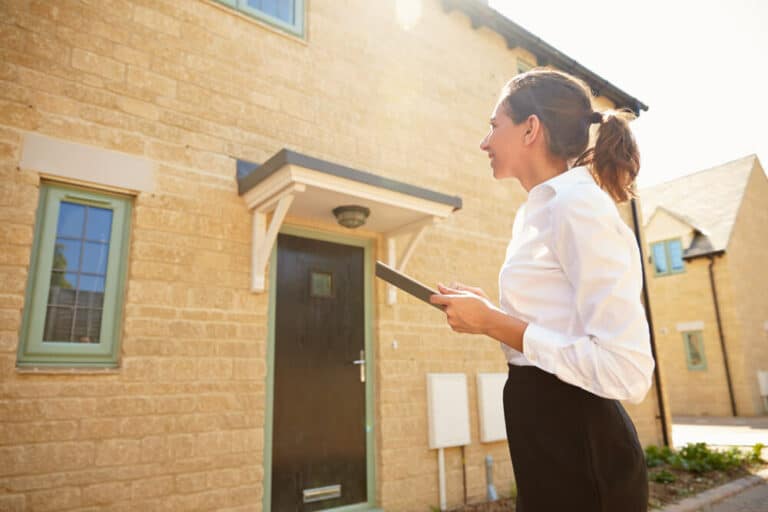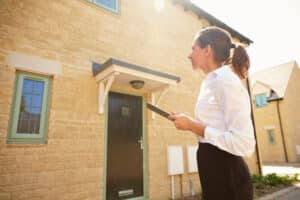 If you are in the market for real estate property, there are many steps and expenses involved in the purchase process that you might not consider while browsing through listings online. Some of these expenses are unavoidable, and some may be more discretionary, depending on your unique circumstances. Commissioning a real estate survey is one expense that may be very beneficial and, in some cases, necessary. In this article, we will discuss what a real estate survey is, why it may be beneficial, and the cost associated with a real estate survey.
Importance of a Real Estate Survey in NJ
A real estate survey, also known as a land survey, is conducted by a professional land surveyor to map out the land included in the property deed in detail, including information about any encroachments on the land, easements, right-of-ways, and potential zoning violations.
While a land survey is not required by law in New Jersey, most mortgage lenders require a survey to finance a loan on a real estate property. For this reason, many real estate buyers will need to have a survey of the land conducted prior to closing. Even for those who do not need to produce a real estate survey to a mortgage lender, there are still many benefits to conducting a survey before closing.
In fact, it may be wise to condition the close of the real estate transaction on the land survey results in your purchase contract. These are details that an experienced New Jersey real estate lawyer can assist you with during the attorney review phase. This can empower a buyer to be able to renegotiate the real estate deal or walk away from the deal entirely without any legal consequences if the survey reveals new information that is financially or legally unfavorable to the buyer.
What Type of Information is Revealed Through a Real Estate Survey?
A real estate survey outlines information pertaining to the property rights attached to the deed of a particular property and details limitations to and interferences with those property rights and, potentially, the property rights of surrounding neighbors. Some of the most important information to ascertain through a real estate survey is whether there are any easements or encroachments to the land.
An easement is a legal right held by a non-owner of the property to access or traverse a portion of the property for a particular purpose. Oftentimes, easements exist to give an owner of an adjoining property a right-of-way to travel across the property to access their own property. This type of easement is known as an easement appurtenant, which benefits the adjoining property. A land survey will also reveal whether the buyer would obtain an easement across a neighboring property for the benefit of accessing the property they are purchasing.
Another important piece of information that is revealed through a real estate survey is whether there are any encroachments on the property. An encroachment occurs when a person uses another property without permission by placing a fence, building, or some type of other extension onto the property of a neighbor, usually near and over the property line dividing the two properties.
New Jersey has several laws and programs in place to protect vulnerable environment areas and preserve land. These programs include the Tidelands and Wetlands programs. A land survey will reveal if any portions of your property are subject to special protection, zoning, or other regulations.
It is critical for prospective buyers to be aware of any easements or encroachments to the property, as well as any protected lands on the property that they are considering purchasing, even if they do not require a land survey for a mortgage loan, because these details impact their legal rights to the land and, as a result, may impact the value of the property and lead to future legal disputes.
Profile of a Real Estate Surveyor in New Jersey
In New Jersey, land surveys must be conducted and issued by a professional, licensed land surveyor. Professional land surveyors in New Jersey hold at least a 4-year degree in surveying and years of professional experience. To find a professional surveyor to conduct a land survey of a property you are considering purchasing, you can ask your real estate agent or real estate attorney for a recommendation.
Essential Documents the Real Estate Surveyor Needs from You
In order for a surveyor to complete a property survey, you must provide them with a copy of the deed, any property maps you have, the names and addresses of the owners of properties bordering the property, the purpose of the survey, and information about any property disputes or potential issues.
Factors That Determine the Cost of a Real Estate Survey
The cost of a real estate survey is impacted by many different factors, including, but not limited to, the size of the property, the type of terrain, accessibility to the property, boundary disputes, and the purpose of the survey. For example, do you need a boundary survey or a construction survey? This cost is usually paid by the buyer in a real estate transaction, though you can certainly negotiate for the seller to cover this cost.
Questions About the Real Survey? Talk to Our Dedicated Jersey Shore Real Estate Attorneys
Sometimes, a real estate transaction and land survey are straightforward without any legal issues or problems that pop up. However, when a land survey reveals a property dispute, encroachment, undesirable easements, zoning issues, or environmental protection issues, the best way to move forward to protect your legal and financial issues or whether you should move forward at all can be very unclear and complicated to prospective buyers. Real estate sellers may also require professional advice about how to best address known property issues.
If you are involved in a property transaction and are unsure of how to best protect your interests in light of your land survey results or whether, in your circumstances, you need a land survey and what kind, our team of knowledgeable real estate attorneys is here to help. Particularly if there are any indications of a potential property dispute, easement, or environmental protection, our real estate lawyers at The Bronzino Law Firm can help you negotiate to have the cost of the land survey covered by the seller and to condition the closing on the results of the survey. Our local Brick and Sea Girt offices serve in Red Bank, Eatontown, Bay Head, Tinton Falls, Howell, Sea Bright, Middletown, Point Pleasant, and other Ocean and Monmouth County communities. For more information, please contact us today at (732) 812-3102 or complete our online contact form for a free consultation regarding your real estate process.