Bed and Board Separation and Divorce Attorneys Brick and Sea Girt NJ
With "divorce season" in full swing, some individuals are eager to get a new start on the divorce process, while other couples aren't quite ready to be completely divorced but are considering a separation from their spouse.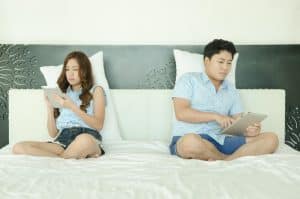 The separation of a married couple typically involves a married couple who have decided to no longer live together or be in a relationship. Reasons for a short-term option, often referred to as divorce from bed and board, can be because the couple may want to reconcile at some point, religious concerns that discourage or prohibit divorce, or to retain health insurance coverage (i.e., COBRA).
This short-term option can be as part of a trial separation or a permanent separation. Although the couple will technically remain married until either party files for divorce, they may still layout the legal terms of their separation.
It should be noted that New Jersey also has a procedure called "legal separation" for same-sex or divorce from bed and board, which is virtually identical to divorce from bed and board.
If you are considering separating or divorce but are having trouble deciding whether or not it is right for you, it is highly recommended that you consult with an experienced Ocean County divorce attorney, who can help you better understand the options available to you.
At The Bronzino Law Firm, LLC, we handle all divorce-related matters, including child support, child custody, division of assets, alimony and spousal support, and post-divorce modifications for clients across Ocean County and Monmouth County.
Call our Brick or Sea Girt office at (732) 812-3102 to discuss your unique needs, concerns, and situation when it comes to any divorce matter in a free and confidential consultation today.
Process For "Divorce from Bed and Board" in Monmouth County, NJ
Since New Jersey does not have offer legal separations, one option is the legally termed divorce from bed and board. According to New Jersey Statute 2A:34-3, a divorce from bed and board can be granted for the same reasons as a regular divorce. Both parties must request relief and show evidence for reasons which merit the divorce, which will not prejudice either party from filing for a full divorce later.
Couples must first prepare a separation agreement, which would resolve child custody, child support, equitable distribution of property, alimony, and any outstanding marital debt. Each party would and then have notarized. Survivor benefits under many pension plans, and certain federal benefits, such as spousal social security retirement benefits, may be preserved during the divorce from bed and board.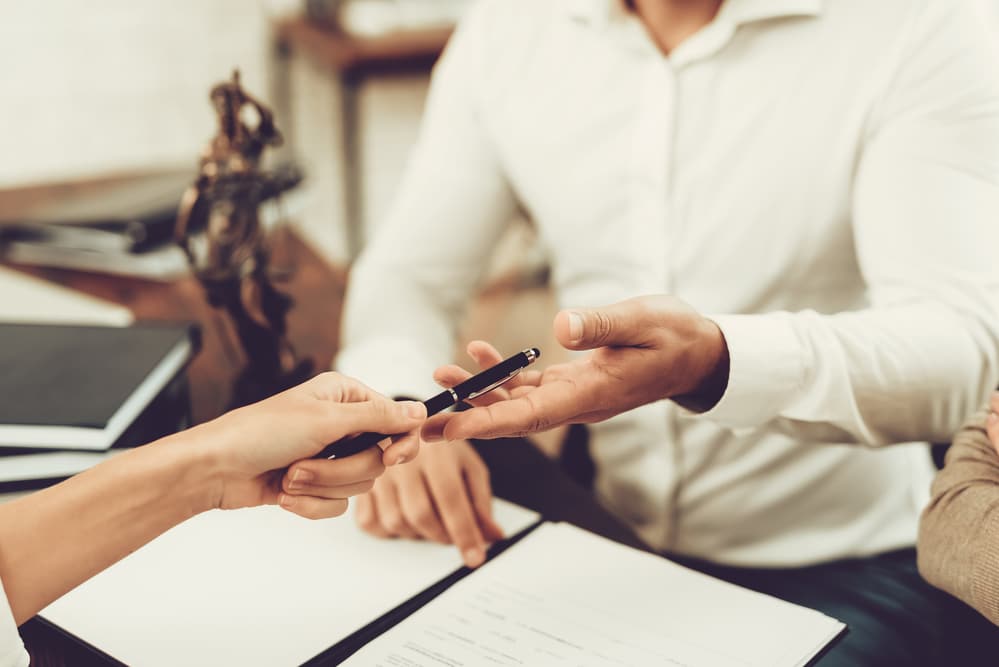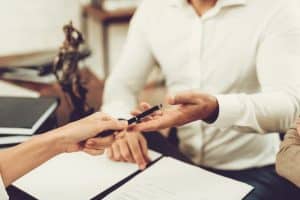 Once the document is notarized, all the debts and assets shared by the couple are considered frozen and divided separately for each spouse. After a divorce from bed and board is granted, all new property rights stop accruing as if the parties had obtained an absolute divorce. Therefore, equitable distribution ends at the time of the entry of the divorce from bed and board. From a purely economic standpoint, the marriage is essentially over.
Spouses who are legally separated by Divorce from Bed and Board are not obligated to live together but are still subject to other responsibilities that come with being married. Meaning they are to remain faithful and not break their marital vows. These spouses, although living separate, must still be faithful, respectful of the other's wants and needs, and assist the other when necessary.
Religious & Financial Reasons for Seeking a Divorce from Bed and Board
A divorce from bed and board can be for people who are morally or religiously opposed to divorce. Each party may legally lead separate lives, although the marriage has not been terminated.
Typically, a former spouse cannot stay on the other's health insurance plan after a divorce decree. In light of the current pandemic and rising insurance premiums, another big reason people choose to divorce from bed and board is to retain their existing health insurance, which is often a significant financial benefit.
Disadvantages of a Divorce From Bed & Board in Brick, NJ
Unfortunately, if a spouse dies and has disinherited the other party in their will, then the ex-spouse is not entitled to make any claims against their estate. On the opposite end of the spectrum, if one spouse were to experience a financial windfall (i.e., the lottery), their spouse would not be entitled to anything.
Contact a Point Pleasant, NJ Separation and Divorce for Bed & Board Attorney
Legal separation attorney Peter J. Bronzino serves local Ocean and Monmouth County communities such as Brick, Sea Girt, Brielle, Point Pleasant, Bay Head, Manasquan, Toms River, and Eastern New Jersey.
Attorney Bronzino believes in providing clients with the personal attention and professionalism they need and deserve. Find out why our clients and their families have taken the time to write glowing testimonials after their divorce and family law legal concerns were resolved. Whether you are going through a separation, divorce, or any other family law dispute, our firm will fight to protect your legal rights.
To learn more about legal separation in New Jersey, please contact us online or through our Brick or Sea Girt offices by calling (732) 812-3102 today for a free and confidential consultation.