Ocean County Family Lawyers Discuss Importance of Establishing Paternity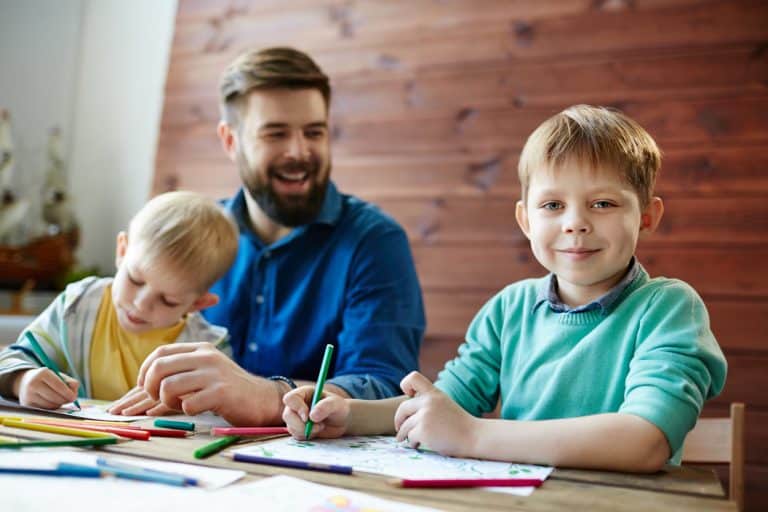 Children have the right to know who their father is, just as fathers have the right to know if they are indeed the fathers. From a non-financial standpoint, this basic knowledge provides not only insight into an existing medical history, but supports family ties that can lead to an ongoing healthy and nurturing relationship between a child and his or her father.
Establishing paternity identifies the father's side of the family and encourages contact with other relatives, like grandparents, uncles, aunts, or other family members. It also increases opportunities for children to learn about and appreciate their cultural heritage.
The legal team of The Bronzino Law Firm LLC has extensive experience helping mothers, fathers, and children establish paternity in Ocean County and communities like Brick, Asbury Park, Sea Girt, Point Pleasant, Spring Lake, Neptune, Toms River, and across the Jersey Shore. Our firm believes that families are stronger when both parents are involved, and strives to protect the legal rights of our clients as parents. We offer highly personalized legal solutions which address the needs and concerns of our clients. Our qualified family law attorney keeps clients informed and involved throughout the legal process.
Call our office at (732) 812-3102 today. To discuss your paternity, custody, visitation, child support or other family law needs and concerns in a free and confidential consultation contact Peter J. Bronzino today.
How Does an Unmarried Person Establish Paternity in Toms River, NJ?
Paternity New Jersey can be established in two ways: either the father admits to fathering the child or a DNA test must be performed. If a child was born to a married couple, paternity is assumed.  For unmarried couples, legal paternity must be established. When a father agrees that the child is his, he signs a document for "voluntary acknowledgment." If he doubts he is the baby´s biological father, he should not complete the Certificate of Parentage form, and the court system will help him take steps, including genetic testing, to establish whether or not he is the father.
Either parent may request a DNA test. Or, it can be required by the county office or ordered by the court. Both parents and the child must be tested.  If the test scores 95 percent or higher, the man is presumed to be the father.
Once the paternity test establishes who the biological father is, the birth certificate will be amended to include the biological father's name. NJ Rev Stat §9:17-53 (2013)
Is there a Statute of Limitations on Establishing Paternity in NJ?
The New Jersey Parentage Act states that a paternity action must be brought within 5 years after the child's 18th birthday or by 23 years of age – unless there is a justifiable reason as to why it did not happen.
It is not uncommon for a man to be led to believe he is the father of a child that is not biologically his, just as it is not that unusual for a man in a committed relationship with the mother, to assume the role of a child's father that is not biologically his.
More than ever it is not that unusual for a father to learn that the child he has been ordered to provide child support for is not his biological child. Instinctively, it would be equitable to assume that a man who is not the biological father of the child should not have to pay child support once paternity is negated.
Not all mis-attributed paternity situations are deliberate, of course; some are unintentional and involved women who may have had multiple partners during time of conception and simply can't definitively determine who the father is except by DNA testing. Other cases involve welfare and paternity fraud: a father's name, whether or not he is the real father, must be provided as a prerequisite to receiving public assistance.
DNA testing methods such as a SWAB or Genetic Identity test conducted at local accredited testing centers, are reasonably priced and means establishing paternity is easier and more reliable than in the past.  For this reason, most paternity matters are settled prior to child custody, child support, visitation, etc,.
Lawyers for Establishing Paternity in Brick, Sea Girt, Point Pleasant and Spring Lake, NJ
At The Bronzino Law Firm LLC we know how stressful these situations can be, and we are dedicated to providing highly attentive, effective, and knowledgeable legal counsel to each of our clients. We do not offer a one-size-fits-all approach. Instead, we get to know each of our clients and their needs and concerns in any paternity and child support. We pride ourselves on keeping our clients informed and involved in the legal process, and being able to find creative and unique solutions to any child custody issue.
To speak with us today in a free and confidential consultation, please contact us online or through our Sea Girt, Point Pleasant and Spring Lake, NJ or Brick, NJ offices at (732) 812-3102.