Economic Crisis often Comes with Requests to Modify Alimony and Child Support Payments in NJ
A Family Lawyer at Our Firm can Help You Assess and Bring a Request for Modification based on the Current Economic Situation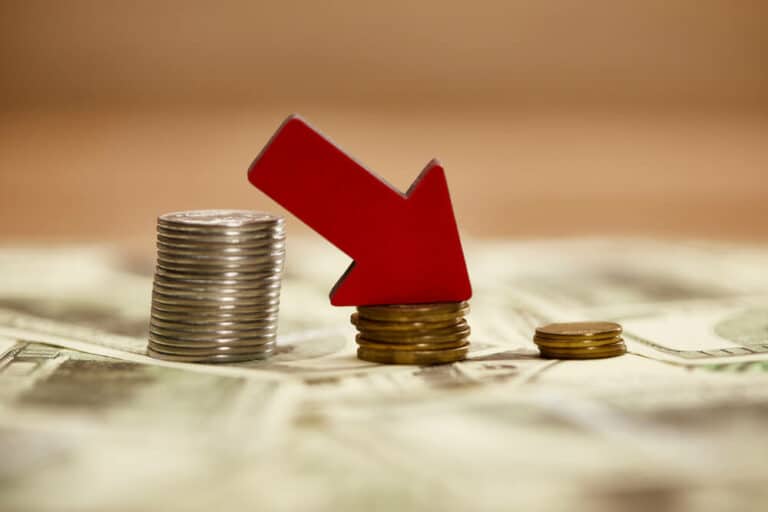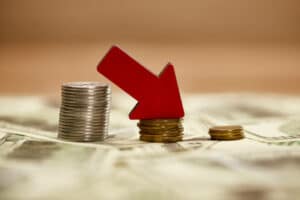 In these tough economic times, you may be concerned with changing (modifying) payments orders such as alimony or child support through the doctrine of "changed circumstances." For the majority of decisions made by a Family Division Judge in any vicinage of the New Jersey Judiciary, the only consistent characteristic is its ability to be modified. Much like the economy of both New Jersey and the United States as a whole, change remains the only constant.
Imagine: having a high-paying job before an order to pay or receive payment, the order passing based on the circumstances at that time, then economic recession hits. Then, to kick you while your down, Covid-19 takes over the entire world.  The recession of 2008 is sort of old news by now, however, Covid provoked another economic downturn that was shockingly impactful to many aspects of our everyday lives. To learn how to alleviate the anxiety and sleepless nights thinking about how you will be able to afford your current obligations after having lost income or business because of the economy, please keep reading. This article if nothing else, will give you peace of mind and, hopefully, some easy nights. For further assistance, contact Bronzino Law Firm to speak with an experienced family lawyer about your alimony change or child support modification needs. Our firm provides a full suite of family law services on behalf of clients in Toms River, Berkeley, Manalapan, Tinton Falls, Lacey Township, Eatontown, and throughout Ocean and Monmouth County. Consultations are free and available to meet your unique needs. Call (732) 812-3102 today.
Is the Downed Economy Enough to Avoid a Support Obligation in New Jersey?
In March of 2020, New Jersey changed forever. We were "ordered" to stay home, and Governor Murphy closed all non-essential business. Non-essential to who exactly? Without a doubt in my mind, these businesses were definitely "essential" to the families who were supported by them. As you can imagine and have most likely experienced, the decision to shut down all non-essential businesses almost two years ago set off a series of events that would forever change the landscape of our everyday lives. Unemployment skyrocketed (literally, overnight), and though New Jersey had "systems" in place to deal with that issue, they were easily and quickly overwhelmed by the volume of assistance needed.  Not only with executive branch functions, but the judiciary has also been delayed because of the adjudication of many issues arising out of Covid, in addition to the normal administration of justice. All while adhering to whatever safety precautions have been imposed.
Though we are now on the bounce back, there is still an after-effect of the economic downturn. Covid prevented us from working, shopping, from doing everything that an economy thrives on. Since we can't help our economy, prices skyrocket, jobs are lost, people are poorer, inflation rises, etc. An obligatory court order created before Covid, and one after, will be like night and day. So, how do we use the economic recession during Covid to help our family court orders of alimony or child support? Changed circumstances apply to the order with the court keeping in mind that this payment arrangement has been agreed upon, and the order may increase or decrease based on the current situation.
Almost everything in the family law arena is anything but permanent. Modifications for support orders, both for child and spouse, have been changed after ordered. These changes usually come after disaster strikes, and the payment obligation quickly becomes the least of their worries. What allows the parties to request a change court orders There has been a 'change in circumstances.' The doctrine of "change in circumstances" is what Judges use to when determining if parties can modify child support and/or alimony orders.
Child support is initially determined by a series of factors, in addition to the child support guidelines that have been created by statute. A somewhat simple equation is applied to the income of each parent with the amount of parenting time, and a weekly figure of support is generated for the obligor (person who must make the payments). N.J. Stat. § 9:17-53 lists the factors considered, like earning ability of each parent, their income, assets, needs of child, etc.
Under N.J. Stat. Ann. § 2A:34-23, any party to a child support or alimony order may request to modify that order. The order will be modified if the moving party submits support that satisfactorily presents a prima facie, or "on its face", display of a decrease in income, or a substantial and unexpected change in circumstances from when the order was first established.
Backing Up Your Motion to Modify Payments based on a Recession in NJ
The disadvantaged, or obligated party affected by changes circumstances, must file a motion to modify obligations with a very strong showing of changed circumstances. Along with the motion must be the current Case Information Statement, painting a complete picture of the financial situation that the moving party currently finds themselves in. The rules of court require several other documents to be filed, but what matters is how well the court is persuaded by the message you are giving them. By a preponderance of the evidence, it must be demonstrated that a change is appropriate.
How Does My Decrease in Income Affect My Child Support Obligation?
Spousal support and child support are two separate orders, and sometimes both are ordered by the court depending on the circumstances at the time. After covid, it is more likely that if one of these orders is affected by the change in circumstances, the other is also affected. Bottom Line: If your income has substantially decreased as a result of something other than a voluntary action on your part (quitting your job), then your child support obligation can be modified. Courts will look at your circumstances as they were when the order was created and as they are now, in addition to other factors. The guidelines will be applied to your current income and a number will be determined for you to pay weekly. The preeminent case on "changed circumstances" is Halliwell v. Halliwell, 326 N.J. Super. 442 (App. Div. 1999). This case is cited repeatedly whenever you search "what is considered a change in circumstance?"
There are 10 enumerated factors in the statute. The reason that you intend to argue may require certain kinds of proof. For example, if you are self-employed, the court requires an economic analysis of how your business has suffered. If your reason is an involuntary lack of employment, brought on by unforeseen circumstances (ex: maybe a pandemic), the length of the involuntary unemployment or effort put forth towards remedial measures will not be the only factors to determine the modification. The court will look at all of the factors listed in the statute.
Those factors are as follows:
(1) Why there has been a loss of income;
(2) What were the circumstances and remedial efforts for such loss;
(3) Good faith remedial efforts to replace employment;
(4) Obligee's income and efforts to maintain income
(5) The health of the parties;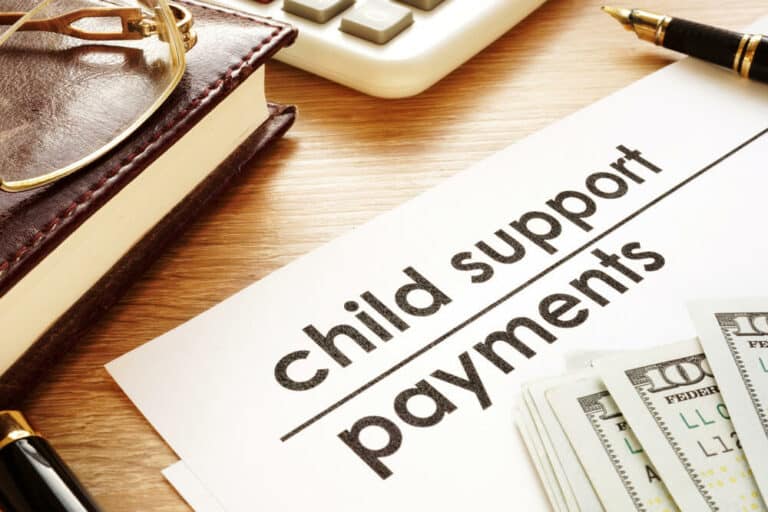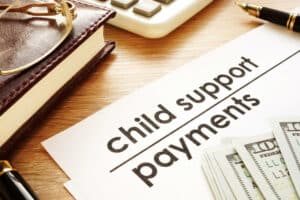 (6) Did loss of employment come with a "golden parachute"? Any type of severance package?;
(7) Any other changes in financial situation;
(8) Any other financial benefits and the reasons for said benefits;
(9) Whether there should be a temporary relief issued; and
(10) Any other fact the court may see as relevant in considering.
For requesting a retroactive application of the modification, determining whether apply it retroactively, the court considers certain equitable factors such as the movant's reasons for the delay in filing the motion; whether the delay was caused by the custodial parent or child's fraud or misrepresentation; and whether the proposed retroactive modification would be unduly cumbersome and complicated.
Contact our Brick and Sea Girt Offices to File for Payment Modifications due to the Economic Climate
If you like resting easy at night, knowing that the best possible argument and legal case in your favor is being presented, you need to retain an experienced family law attorney who has experience in recession modifications for support. Modifications can be extremely complex and comprehensive when times are good and you are relying on well-settled law. If that were the case, I'd still hire a lawyer just for the "what-if's". These past couple years though have not been good times, and requesting a modification based on a Covid economic recession is not an area of law that has been litigated and thawed out for hundreds of years. This is not well-settled law, and the outcome of your case will be determined by how well your case is presented.
For proven results and highly skilled legal representation in your case, contact the family lawyers at Bronzino Law Firm. Whether your matter involves support obligations to your spouse or those involving your children, we are prepared to make all of the necessary efforts to prove your changed circumstances in Monmouth County Superior Court or Ocean County Superior Court. Our family law attorneys do this on a regular basis for clients and families in Little Egg Harbor, Jackson, Brick, Wall, Ocean Township, Colts Neck, and other communities in Monmouth and Ocean County. Contact us at (732) 812-3102 for your confidential and free consultation, or contact us online.