Real Estate Property Deed Lawyers in Ocean County
Real Estate Attorneys Advising About Property Deeds in Sea Bright, Beach Haven, Brick, Berkeley, and elsewhere in Southern New Jersey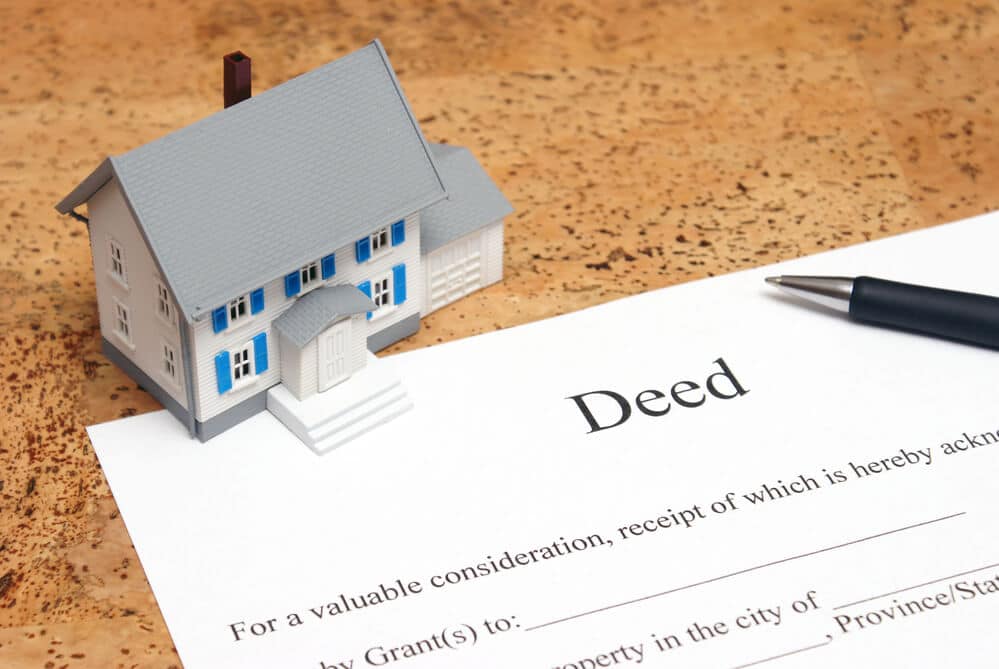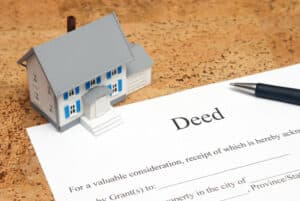 In all real estate transactions, the crucial element of the deed must be taken into careful consideration. A real estate property deed is a legal document that transfers ownership of a property from a seller to a buyer, or as legally known, from a grantor to a grantee. The main purpose of a deed is serve as the legally binding, contractual confirmation that an asset has transferred ownership and that a new owner is therein named. An attorney's guidance can be essential in fulfilling all requirements for a real estate deal, preparing the necessary documentation, outlining the deed, and representing your interests during the closing process.
Former clients highly recommend Peter J. Bronzino for his real estate transaction services in Eatontown, Point Pleasant, Jackson, Seaside Heights, Manchester, Tinton Falls, and surrounding areas. Contact our Brick or Sea Girt Offices at (732) 812-3102 to set up an initial free consultation.
Becoming Familiar with the Different Types of Property Deeds
There are multiple types of property deeds. The three most common deeds are general warranty, quitclaim, and grant deeds. Other property deeds include deeds of trust, bargain and sale deeds, mortgage deeds, sheriff's deeds, and deeds in lieu of foreclosure.
Warranty Deeds
Warranty deeds, or general warranty deeds, are the most common type of real estate deeds. They confirm a grantor's legal ownership of a property and, thus, their right to sell that property to a grantee. Such a deed offers many protections, called guarantees or covenants, that ensure that no other may lay claim to the title and that the property in its entirety is being transferred.
Quitclaim Deeds
Usually exchanged between trusted people or family members, offer limited legal protections and tend to be used to transfer property and assets among loved ones, resolve title errors, and distribute assets such as properties into living trusts.
Grant Deeds
Also known as special warranty deeds, are similar to warranty deeds, though their guarantees are more limited. The legal protections outlined in the deed only exist for the time period in which the grantor owned the property and does not provide legal protection if someone purports claim to the property based on an earlier title.
Process for Obtaining a Property Deed in New Jersey
There are numerous steps involved in the buying and selling of real estate in New Jersey, and a qualified real estate attorney is an invaluable guide for this complex and important process. Once a closing date approaches, it is the responsibility of the seller's real estate attorney to prepare a new deed extending the appropriate and discussed guarantees to the buyer and including a consideration certification, which defines the value the seller is transferring to the buyer. The seller's real estate attorney also drafts an affidavit of title. Upon being properly completed and executed, the deed is filed at the clerk's office of the county in which the property is located, along with the affidavit of title, filing fees, and required taxes.
What Aspects Validate a Property Deed?
For a property deed to be correctly executed, it must contain validating elements. The deed must be signed by the seller, or grantor, in the presence of a notary public. In 2023, the deed must include the grantor name, grantee name and address, the consideration exchanged for the property, up-to-date tax information, and a notary public's signature.
Where are Deeds Registered and What is the Associated Cost?
Deeds are recorded in the county clerk's office. There is a $40 for the first page of the deed, followed by a $10 fee for each pursuant page and an additional $10 fee for the affidavit of consideration and other required documents.
Key Role of a Deed in a Real Estate Transaction
A deed is an essential element of a real estate transaction. The deed is the legal representation of one's claim to a property. In the absence of a deed or a deed with sufficient guarantees, other entities could claim ownership of the property you have rightfully purchased.
Talk to Our Sea Girt Real Estate Lawyers for Help Handling Your Property Deed
A real estate attorney is one of the most important allies you could have when considering buying or selling a property. In the absence of a qualified real estate lawyer, a number of issues could arise with your property transaction, including hidden taxes and fees, the inheritance of outstanding mortgages, and future contention of the title to your property by "past owners." The importance of an experienced and trusted real estate attorney can't be overstated.  Our legal team is skilled in helping you ensure that the transaction of a serious investment like a property sale or purchase that you undergo is legal and protected.
The Bronzino Law Firm has guided thousands into new homes and new lives in Long Branch, Toms River, Middletown, Lavallette, Red Bank, Ocean Township, Belmar, Mantoloking, and elsewhere in Ocean County and Monmouth County, and we're ready to help you next. Contact us at (732) 812-3102 or complete the online form to start today.