Ocean County Lawyers Discuss Plea Bargains 
Serving Families in Ocean and Monmouth County towns including Toms River, Wall, Asbury Park, Point Pleasant, and Brick, NJ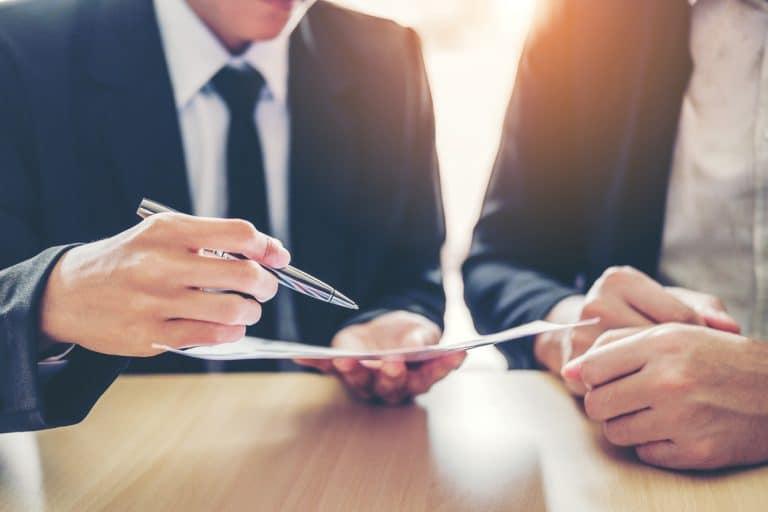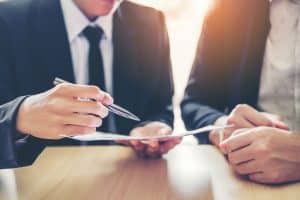 In New Jersey criminal trials, accepting a plea bargain or plea agreement is an option for defendants who may wish to avoid the possibility of a harsh sentence. This bargaining process is basically an arrangement between the prosecution and the defendant where some concession is made in exchange for a guilty plea. In the interest of saving the government time and money, prosecutors may offer incentives to avoid having to invest extensive resources into cases that might otherwise take longer to resolve. These offers might result in certain charges being reduced to a lesser offense in exchange for a guilty plea, other charges being dismissed, or an overall sentence reduction.
In some cases, it may not even include jail time and the defendant will have to pay a fine or be subject to some other manageable punishment.
Although prosecutors can file numerous charges to gain leverage during plea bargaining, defendants still have some leverage. They are presumed to be innocent and have the right to cross examine witnesses produced against them. Defendants may elect whether they testify on their own behalf or remain silent to prevent self-incrimination.
Types of Plea Bargains in NJ
A plea bargain is an admission of guilt on the part of the defendant for a known outcome in terms of punishment or a reduced charge. The different types include:
pleading guilty to one charge as other charges against the defendant are dismissed
the prosecutor's sentence recommendation to the judge as a result of the defendant's guilty plea
the defendant pleading guilty to a lesser offense than the original charge
A judge is not obligated to accept a plea agreement. Some initial agreements may require making minor changes to make it agreeable for both sides and acceptable to the court.
94% of New Jersey Defendants Plead Guilty
According to a recent op-ed by the Innocence Project, an Albert Kelly article was cited which stated that in 94% of New Jersey cases, the defendant took a plea bargain. It's interesting to note that the defendant in most of those cases may have pleaded guilty to a crime they did not commit to avoid the possibility of jail time.
If you are innocent you should not be intimidated or coerced into pleading guilty to a crime you did not commit. You have the right to an aggressive and competent defense.
Why Do Innocent People Plead Guilty & Accept a Plea Deal in NJ?
Kelly cites court-appointed attorneys "often overwhelmed with casework and short on time and resources" as the reasons why defendants usually follow their advice to take plea deals.
In Why Innocent People Plead Guilty Jed S. Rakeoff says, "in actuality, our criminal justice system is almost exclusively a system of plea bargaining, negotiated behind closed doors and with no judicial oversight. The outcome is very largely determined by the prosecutor alone. In 2013, while 8 percent of all federal criminal charges were dismissed (either because of a mistake in fact or law or because the defendant had decided to cooperate), more than 97 percent of the remainder were resolved through plea bargains, and fewer than 3 percent went to trial. The plea bargains largely determined the sentences imposed."
Other Reasons Defendants May Accept Plea Bargains in Brick, NJ
The uncertainty of a trial's outcome and the time it may take, even for those who profess their innocence of the crimes, can seem too lengthy and risky.  Aside from the stigma of a criminal conviction, the possibility of even a minimal jail sentence can be distressing and emotionally traumatic for employed people if they think it may result in the loss of:
employment
child custody

 

their home or apartment due to missed rent/mortgage payments
their significant other or spouse
In Which Cases Should One Consider a Plea Bargain in NJ?
Driving while intoxicated (DWI) and/or driving under the influence (DUI)
Traffic violations
Drug possession
Drug distribution
Theft
Violent crimes, such as assault
Threat crimes
Domestic violence
Juvenile crimes
White collar offenses
Internet-related crimes
Negotiating a Plea Deal to Avoid Jail Time in Ocean County, NJ
The most important element in getting a good plea bargain is having an aggressive defense.  Prosecutors are not going to give you a good deal unless they think that your defense attorney is able to find holes in their case.  An experienced and dedicated attorney is key to securing the best deal for you.
If you have a substance abuse problem, your attorney might be able to negotiate a plea deal that allows you to enter an alternative sentencing program, such as Pre-Trial Intervention (PTI), Conditional Discharge, or Drug Court. Since these programs are focused on rehabilitation, the defendant is usually able to stay out of jail as long as they meet certain requirements. A major benefit to alternative sentencing is that the defendant avoids getting a criminal conviction on their permanent record.
CONTACT A BRICK, NJ CRIMINAL ATTORNEY TODAY
The lawyers at the The Bronzino Law Firm are dedicated to ensuring a defendant's rights are protected under the rules of the law, and to making sure that police and prosecutors are held accountable to those rules. You want an attorney that will fight for you by your side from arrest to sentencing – if your case does go that far.
We believe that by communicating honestly with our clients and keeping them well informed, we can find realistic and effective solutions for any legal matter. Our smaller law firm allows us to build personal relationships with our clients, and give them the attentive care they deserve.
Peter Bronzino and his legal team understand and have experience with the system in towns like Brick, Toms River, Lakewood, Jackson and across Ocean County. They utilize tools to divert your case to Drug Court, or Pre-Trial Intervention, or have the charges dropped completely because of Probable Cause, Illegal Search and Seizure or other legal technicalities.
Do not wait to contact us for a free consultation and case evaluation. Call our Brick or Sea Girt offices anytime at  (732) 812-3102, or use the online contact form.