Pecuniary Loss Value in NJ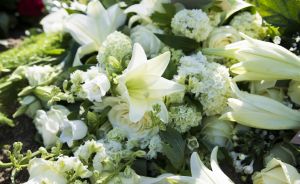 In New Jersey, the Wrongful Death Statute limits damages to medical bills, funeral expenses, and the person's pecuniary loss. The intent of the pecuniary loss is to provide those entitled with that which they could have reasonably expected had the deceased survived. In addition to loss of future earnings and financial contributions, pecuniary loss includes loss of guidance, advice and counsel. For example, this can include the loss of help with household chores. Although not necessary, an economic expert can be extremely helpful in determining the pecuniary loss.
What a wrongful death claim is worth?
When calculating the pecuniary loss value, the deceased's age, health, life expectancy and prospective earning capacity is taken into consideration. For the loss of a minor child, damages may include pecuniary value of child's help with household chores, pecuniary value of child's anticipated financial contributions, and pecuniary value of child's companionship, including his or her advice and guidance, as parents grow older.
Can you sue for emotional loss if a loved one dies?
Unfortunately, one cannot recover for their emotional loss in a Wrongful Death action. Loss of consortium, grief and mental anguish suffered by survivors are not measure of deprivation of reasonable expectation of pecuniary advantage and are not compensable under the Wrongful Death Statute. It also does not allow for punitive damages. This is why the proper determination of the actual pecuniary loss, as defined by the case law, is extremely important in a Wrongful Death case.
Ocean and Monmouth Injury Lawyer
Contact us at our Brick Office Location today for a free consultation
At the Bronzino Law Firm we have the experience necessary litigate a Wrongful Death action to achieve a just outcome for you and your family. We handle Wrongful Death cases on a contingency basis; we only get paid if you get paid. We are in this together. Contact us today to schedule a free consultation if you believe someone is responsible for the death of your loved one.
Call (732) 812-3102 or send an email to schedule a free consultation.