SLIP-AND-FALL ACCIDENT
|
|
SLIP-AND-FALL ACCIDENT
SLIP-AND-FALL ATTORNEY OCEAN COUNTY NJ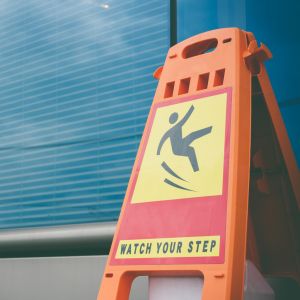 Retailers, landlords and other property owners have a legal obligation to ensure that their property is safe and properly maintained for residents and visitors. When property owners neglect that duty, they put at risk everyone who steps on their property. This can result in dangerous slip-and-fall accidents.
At The Bronzino Law Firm, we represent people who have sustained serious injuries in slip-and-falls and other premises liability accidents. We are committed to helping you seek full and fair compensation for your injuries.
Premises Liability Claims Monmouth County
You may assume that a slip-and-fall accident is your fault, or that you cannot pursue fair compensation for your injuries because the accident was your fault. However, these accidents may be caused by negligent property owners. A dangerous accident can result from:
Snowy and icy roads, parking lots and sidewalks
Wet floors
Crumbling sidewalks or patios
Dangerous staircases and escalators
Unsafe equipment and safety protocols at construction sites
Discussing the details of your accident with a knowledgeable personal injury attorney can help you understand the relevant law and how it applies to your situation.
A slip-and-fall or trip-and-fall accident can have serious consequences, including broken bones, brain injuries or spinal cord injuries. If you have sustained an injury on unsafe premises, it is important to seek the medical attention and the legal representation you need.
Brick NJ Slip-And-Fall Lawyer
Contact our qualified injury lawyers today for a free consultation
Protect your health and your rights; contact The Bronzino Law Firm, to discuss your personal injury case. You may send us an email or call our office at (732) 812-3102 for a free initial consultation.