Brick Family Lawyers Promote Domestic Violence Awareness Month
Educating Clients in towns throughout Ocean County towns such as Toms River, Wall, Point Pleasant, Asbury Park, Spring Lake, Brick, and all of Eastern New Jersey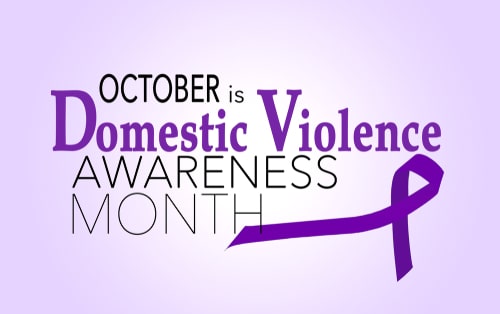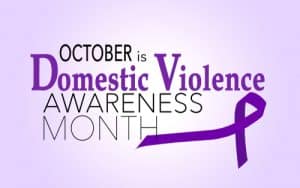 What began in October 1981 as a "Day of Unity," to end violence against women and children, is now a month-long event, during which advocacy groups promote local resources, conduct education campaigns, and raise awareness through understanding and knowledge of intervention strategies.
Something to keep in mind this and other months is that one of the most critical aspects to help and support victims of domestic violence is to not be afraid to speak to them or ask if they need help when one observes the signs of domestic violence.
National Coalition Against Domestic Violence (NCADV) says:
88% said they were experiencing some sort of emotional and verbal abuse;
60% said they were the victims of physical abuse;
24% said they were subject to financial abuse, such as their partners stealing money or limiting access to money;
5% reported digital abuse, which includes GPS stalking, relentless texting, and unauthorized home surveillance; and
11% said they were experiencing sexual abuse
The Impact of Fear in Domestic Violence Cases
Domestic violence can happen to anyone regardless of race, age, sexual orientation, religion, gender, socioeconomic backgrounds, and education levels. Because it occurs in opposite-sex and same-sex relationships, among intimate partners who are married or living together, or have a child in common, or are dating, the cyclical nature of abusive behavior by one partner against another, often means that the decision to leave or call the police may be impractical or not even feasible.
On a personal level, domestic violence can wreak havoc on one's life, sense of security and well-being. It is a frighteningly common issue and legally complex. Many victims fear reprisal or have been told that if they leave or seek help from law enforcement, the aggressor may take even more extreme action (i.e., hurt or kill the victim or someone close to the victim, take custody of their children, withhold financial means, etc).
Since the victim may be reliant on the aggressor to pay a household or other related expenses – this emotional dependency, verbal, financial, and sexual abuse, in addition to fear, often prevents victims from leaving sooner, because they feel trapped.
How Does the NJ Prevention of Domestic Violence Act Protect Victims of Abuse?
The New Jersey Prevention of Domestic Violence Act, (PDVA) recognizes "domestic violence is a serious crime against society" and as a cycle of violence that can be difficult to break. The law contains both civil and criminal remedies. Victims may file a civil complaint to obtain a civil restraining order through municipal or Family courts, and mandatory arrests involve the criminal justice system when a criminal complaint is filed.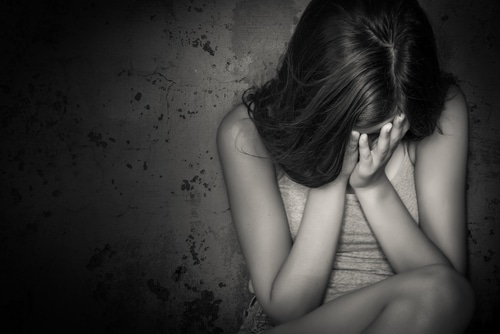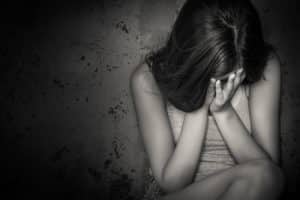 Both complaints should be filed for your protection and have serious consequences for violators. The civil complaint is designed to protect you and the criminal complaint is designed to punish the abuser. The criminal charges against the abuser can result in jail, fines and other penalties. Especially in matters of domestic violence and child custody, a permanent or final restraining order (FRO) can be sought that will protect you and your family from your abuser for a more extended period of time. A FRO can also make it nearly impossible (for obvious reasons) for the abuser to locate you and the court has the discretion to make decisions with regard to custody, parenting time, child support, alimony and counsel fees.
If you were severely injured, you may be able to file a personal injury claim against your abuser to cover medical bills and compensate you for pain and suffering. Most of all, our experienced domestic violence attorneys will make sure you will never be hurt again by your attacker.
What is the Role of An Attorney in Domestic Violence Cases?
The attorneys of Bronzino Law Firm, LLC  work quickly and fight hard to make sure you and your family are safe. We can be invaluable in domestic violence situations, by communicating and advocating in the courts on behalf of you and your family. Our experienced attorneys can also present evidence, cross-examine witnesses, and conduct the hearing within the rules and procedures of the court. We know court can be a scary experience, and we take on the burden and capitalize on our own experience when representing you. If you are involved in a domestic dispute, protect your rights and contact our office today.
Consult a Domestic Violence Lawyer in Ocean County Today
Experienced Bronzino Law Firm, LLC attorneys will be ready to assist you in Domestic Violence-related issues. Don´t hesitate to reach out to us and learn more about this topic and protect yourself and the ones you love.
Contact us online or through our Brick, NJ offices by calling (732) 812-3102 today for a free and confidential consultation regarding your legal concerns.