Hit-and-Run Monmouth County and Ocean County NJ
Leaving the Scene of an Accident Attorney with Offices Conveniently Located in Brick and Sea Girt, NJ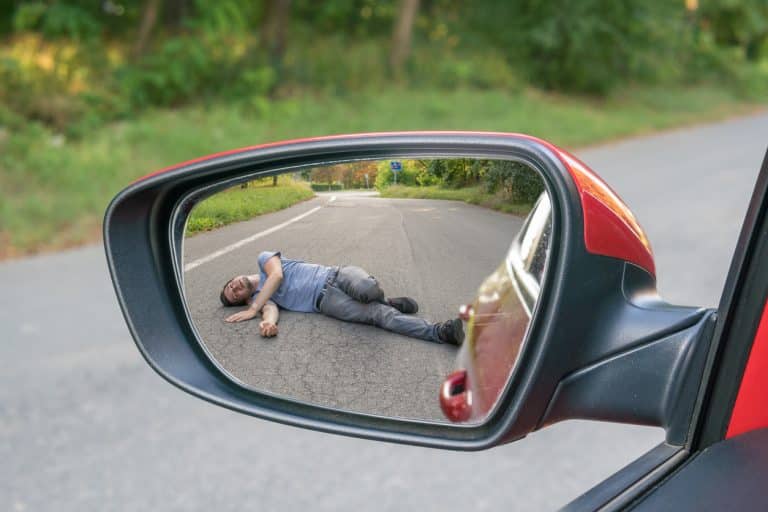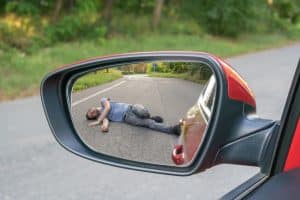 The act of leaving the scene of an accident is illegal and while there are many reasons why this may happen there are few that are acceptable under the law. As a driver, you are always at risk of being injured as well as having your vehicle or property damaged by a driver who flees the scene. For hit-and-run drivers the consequences can be severe if and when they are caught.
The Bronzino Law Firm LLC, has represented clients in criminal law courts who have been accused of  the crime of leaving the scene of an accident in communities across New Jersey including Asbury Park, Neptune, Wall, Manasquan, Point Pleasant, Brick, Jackson, Sea Girt, and all of Monmouth County, Ocean County and across the Jersey Shore.
If you or someone you know has been involved in a hit-and-run accident please contact our Brick or Sea Girt offices today by calling 732-812-3102 for a free and confidential consultation.
Leaving the Scene of an Accident Toms River NJ
For anyone who is involved in a collision or another type of car accident, the law requires you to remain at the scene until you have exchanged your identifying information with any other parties involved in the accident and if applicable, the law enforcement officials attending to the collision. In the event of injury, death, or more than $500 worth of property damaged, an official police report must be filed. In the event a police report is not filed, the accident has to be reported to the New Jersey Motor Vehicle Commission.
For leaving the scene of a car accident you can face penalties such as fines from $2,500 to $5,000, driver's license suspension (lifetime suspension on the second offense), and even jail time if injury or death occurred to a party other than the guilty driver.
Furthermore, leaving the scene of an accident where serious bodily injury occurred (any injury that results in permanent disfigurement, protracted loss or impairment of function or movement of any bodily organ or member, or substantial risk of death) is a 3rd-degree crime in the State of New Jersey.  A conviction for this crime can mean sentences of up to five years in prison.
Leaving a Non-Injury Accident Brick NJ Hit-and-Run Attorneys
NJSA 39:4-129(b) states that any driver involved in an accident that results in damage to an unattended vehicle or other property "shall immediately stop his vehicle at the scene of such accident or as close thereto as possible" and must remain at the scene of the accident until providing the owner or operator of the damaged vehicle or the property owner their name and address and showing their driver's license and vehicle registration.
If an unattended car or vehicle is damaged, they are required to leave a note in a conspicuous place on the car giving his name and address as well as the name and address of the vehicle's owner. If the damage is to property other than a car, they must notify the nearest police station, in addition to the owner of the property as soon as the owner is identified.
Fines and Penalties
Any person who is convicted of leaving the scene of a non-injury accident will face fines of between $200 and $400, imprisoned up to 30 days, or both for a first offense. For a second or subsequent offense, they will face fines of between $400 and $600, as well as possible imprisonment of between 30 and 90 days.
Claim Requirements for Hit-and-Run Accidents Toms River NJ
New Jersey law N.J.S.A. 39:4-129, clearly outlines the actions that need to be taken by all parties in the case of an automobile accident. With very few exceptions, you are not allowed to leave the scene of an accident without an exchange of information and if there are injured parties or if it requested, contacting law enforcement.
However N.J.S.A. 39:4-129 states that if you are involved in a hit-and-run accident, it is your responsibility to make "reasonable efforts" to identify the driver or owner of the car that hit you. The first step in any "reasonable effort" is contacting law enforcement and notifying them about the accident. Failure to make an effort will seriously hamper your chances of recovering your losses through a personal injury claim. These losses can include property damages, medical bills and lost wages.
Furthermore, it is critical not to wait long before reporting the hit-and-run auto accident to your insurance company as it will raise skepticism and may cause them to contest your claim.
Wall Township NJ Hit-and-run Lawyers
If you or someone you know has been charged with leaving the scene of an accident, the compassionate attorneys at the Bronzino Law Firm will not pass judgment. We are here to help.  Call us (732) 812-3102 or fill out a contact form for a free initial consultation.